Vegetarian eggplant and mushroom paste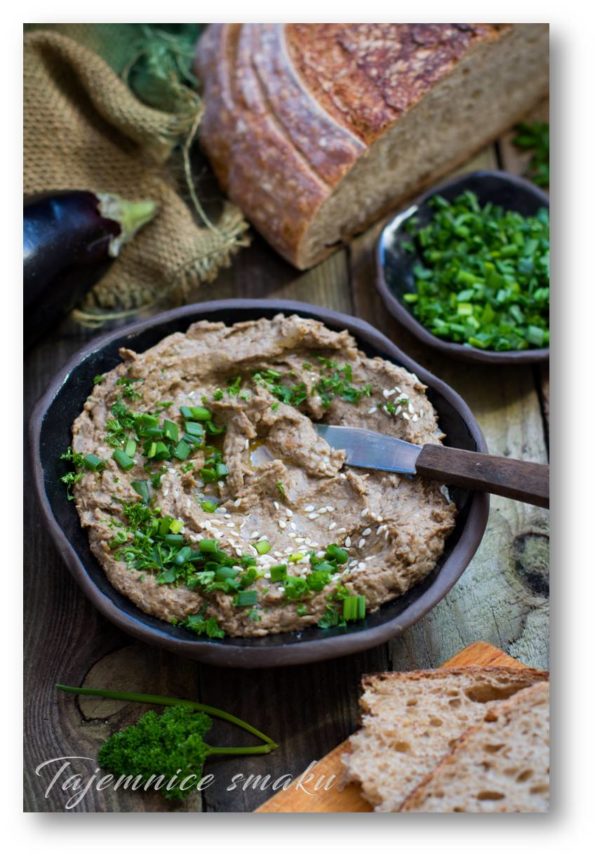 Tasty bread spread made of baked eggplants and porcini mushroom paste. The recipe is trivially simple, it will scare you to prepare the ingredients, then mix them, season and that's it. It will be even easier and faster if you use the ready-made porcini mushroom concentrate.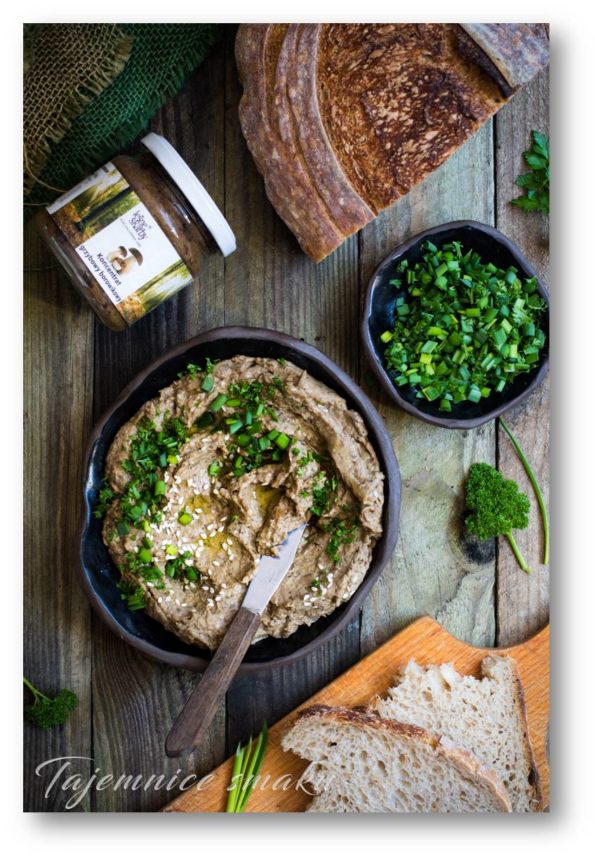 Ingredients
2 eggplants
100 g of boletus mushroom concentrate Forest treasures (or other mushrooms cooked or fried)
100 g of onions
2 tablespoons of olive oil
3 cloves of garlic
1 tablespoon of fresh ginger
1 teaspoon of garam masala
1 tablespoon tahini sesame paste
1 tablespoon of lemon juice
salt
chilli powder
To be provided:
fresh herbs (chives, parsley)
 sesame
olive oil
Execution
Bake the eggplants whole at 220°C for about 40 - 45 minutes. Let cool and peel the skin.
Dice the onion and fry it in olive oil, add the grated garlic and ginger, mix and fry for about 3 minutes. Season with the ready mix of garam masala spices, chili and salt. Add the baked and peeled eggplant cut into pieces, fry for about 10 minutes, stirring constantly. At the end, add boletus mushroom concentrate, mix. Remove from the burner and cool down.
When the mass cools down a bit, put the whole thing into a blender, add tahini paste and lemon juice. Blend until homogeneous or until you get the consistency you like. At the end, we try and, if necessary, season it. Serve the paste drizzled with olive oil, sprinkled with sesame seeds and lots of fresh herbs.
Enjoy!
also check
Comments