"Around the World" - a practical guide to fascinating places visited by chef, writer, TV personality - Anthony Bourdain
This question was initially asked by Laurie Woolever, Bourdain's longtime assistant and co-author of the book. The two met in 2002 when she was the editor and tester for Tony's first book, Anthony Bourdain's Les Halles Cookbook. They wrote another book "Appetite" together. In March 2017, they both started their first talks about the book "Around the World". Laurie, although she enjoyed this joint writing, was not entirely convinced by the idea.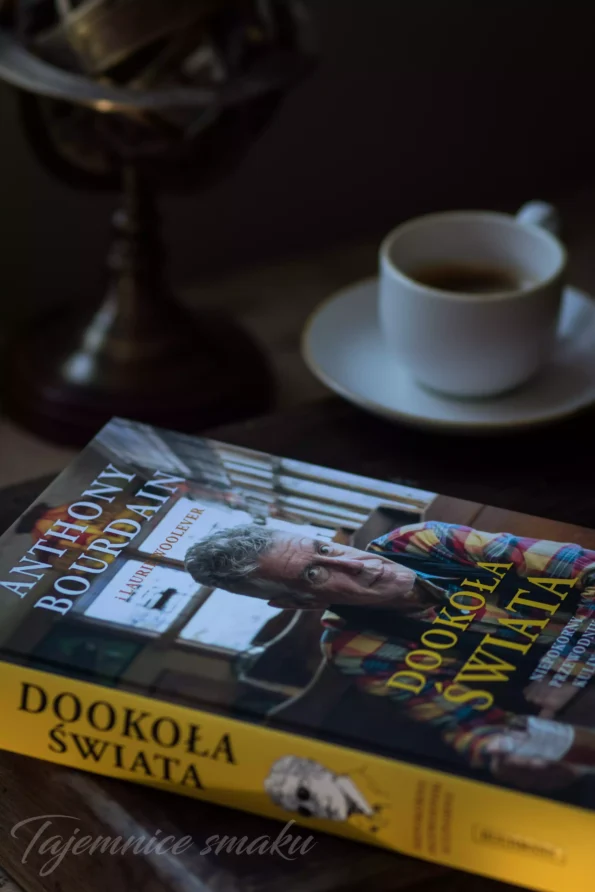 Bourdain and Woolever decided to write a travel guide just months before his death. They met and spent over an hour sketching out a plan for the book. Unfortunately, it was their only meeting and Laurie was left with an hour of recording, sketches and plans for lyrics on topics that were important to Tony. However, he left before he had a chance to write them...
Laurie Woolever, after the death of Anthony Bourdain, decided to enlist a group of his friends, family members and colleagues to share their thoughts and memories about the places she and Tony explored together. Some of the quotes in the book come from the programs "No reservation", "Stayover" and "Places unknown", as well as from references appearing in various publications. This is how the rebellious culinary guide "Around the World" was created.
Anthony Bourdain and Laurie Woolever "Around the World" - A rebellious culinary guide. We will find in it the cook's favorite addresses, tips on how to get to given places, where to stay and what to avoid. The book is written in Bourdain's characteristic, funny and biting way. What's interesting, when browsing through the book, we won't find a single photo, apart from the one on the cover, which is a pity...
The book "Around the World" is undoubtedly a must-have for all those who miss the world of Anthony Bourdain. Anyone who loves travel, Bordain's wit and charisma will enjoy reading it.
Thank youBuchmann for providing me with a review copy.
also check
Comments