Jagna Niedzielska's ecological cuisine
Homemade grapefruit cleaner. The fluid is suitable for most surfaces. In my kitchen, it is used on a regular basis and for almost everything. I use it to clean countertops, cupboards, fridge, windowsill, wipe the hob or oven door.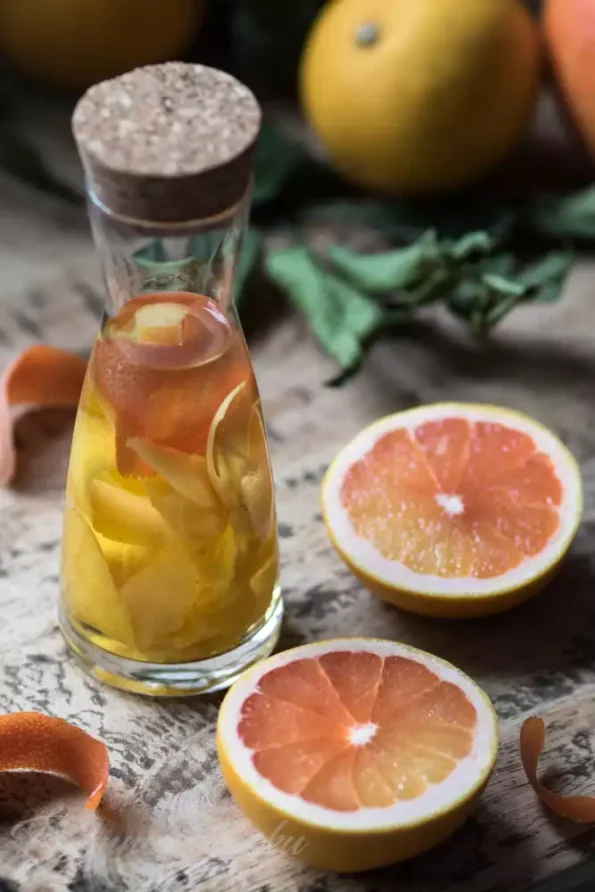 I prepare the liquid in small portions, I do not stock up. When I order grapefruit from an organic Sicilian plantation, I peel it thinly (without albedo) and freeze it. Thanks to this, nothing is wasted, and I can make the liquid on a regular basis and enjoy the pleasant smell of grapefruit. After a week, the finished liquid still smells like vinegar, but this smell quickly evaporates from the surfaces that I wipe. If it bothers you a lot, you can dilute the vinegar liquid with water.
INGREDIENTS
peel of 1 grapefruit
about 200 ml of spirit or apple vinegar
a few drops of tea tree oil
EXECUTION
Peel the grapefruit peels from the white part, i.e. the albedo. Just put the skins into a bottle or jar and pour vinegar.
Let stand for 7 days in a dark place. After this time, strain the liquid through a sieve to separate the skins. To the finished liquid, add a few drops of tea tree oil, which is known primarily for its antibacterial and antifungal properties. It is best to pour the liquid into the washer. Such a homemade liquid is suitable for most surfaces.
The recipe for this universal and natural cleaning fluid comes from the book "Ecological kitchen of Jagna Niedzielska". It is a compendium of knowledge on healthy food storage, as well as vegetarian and vegan recipes.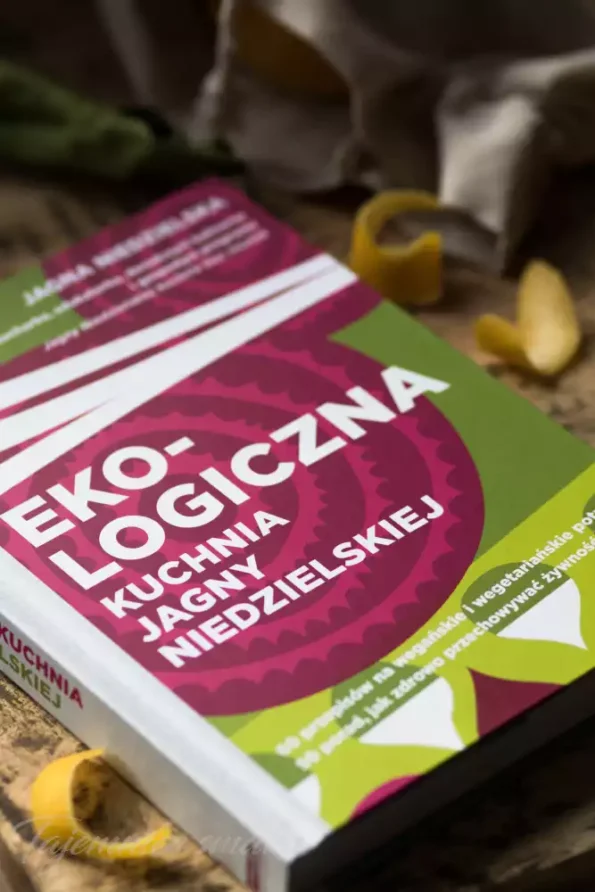 Do you need ideas for healthy and easy to prepare dishes? Want to store your food properly? Do you want to know what and how best to store it in kitchen cabinets or a fridge? Are you wondering how to plan purchases to use all products and not throw spoiled or expired surpluses into the trash? Want to spend less money on food?
In response to these and other questions, Jagna Niedzielska wrote a book full of practical tips, kitchen tricks and curiosities. The book includes as many as 50 tips on how to store food in a healthy way and 60 recipes for vegan and vegetarian dishes.
Jagna Niedzielska's ecological cuisine is primarily recipes for simple, exceptionally tasty vegan and vegetarian dishes, thanks to which we will not waste food. From the book we will learn how to easily change habits to waste less food and money. Ecology can be economical.
Thank you to Znak Publishing House for providing a review copy.
also check
Comments