Cookbook Potato. A Confession of Love - Ina-Janine Johansen - nearly 100 simple recipes where the potato is the star
Ina-Janine Johansen Scandinavian celebrity chef, author of the blog Mat på Bordet (Served to the Table). Ina-Janine Johansen has already published several best-selling cookbooks. On her blog, as a trained chef for more than 10 years, she inspires and shares recipes that are beloved not only in Scandinavia.
The book Potato. A declaration of love - Ina-Janine Johansen is almost 100 simple recipes in which the potato plays a central role. This book is simply a declaration of love for the potato, one of the most affordable, versatile and versatile foods.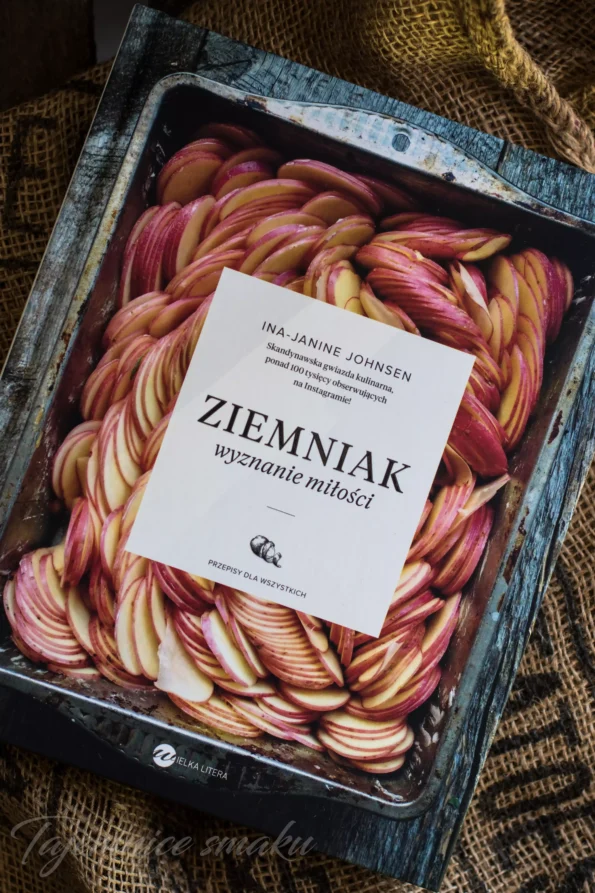 Dishes with potatoes can be prepared in a variety of ways, the possibilities for using this ingredient are almost endless. The book Potato. A Confession of Love offers not only recipes with potatoes as the main course, but also a wide range of variations as a side dish, as a snack or even as a tempting baked good!
The book is divided into five chapters and contains almost 100 recipes with potatoes, as well as many tips and tricks on how to serve potatoes in new and attractive ways.
Potatoes as a side dish - boiled, roasted, fried, served hot or as a salad cold. From Hasselback potatoes to rosti, fries, croquettes to potato puree. Here you will find a wide range of tasty variations and inspiration.
Potatoes as a main course -from potato cutlets, waffles, potato soup to potato upside-down pai, or a new interpretation of lasagna.
Potatoes as snacks - homemade potato chips, tapas-style plates or snacks, or a dish in the back of zero waste, namely fried potato skins.
This other potato - that is, yam, and it can be used for oven fries, roasted tex mex style, or a salad with chickpeas.
Potato baked goods - luscious bread with potatoes, a recipe probably already known to most, but who has ever fried pancakes or baked chocolate cake with potatoes?
Can you not love potatoes? It turns out that even a simple potato can impress at dinner. You can also, without hesitation, cast it in the role of a side dish, a snack or even a dessert. The cookbook Potato. A declaration of love is a source of countless inspirations and surprises. Fall in love with potatoes and they will reciprocate your affection!
Potatoes. Confession of love - Ina-Janine Johansen. The book has been carefully edited and illustrated by the Great Litera Publishing House, which I thank for the review copy.
also check
Comments