Pomegranate salad with Tete de Moin cheese rosettes
Ser Tete de Moin* - Monk's Head - is a Swiss cheese, which in the 12th century was started to be made from cow's milk by monks from Bellelay Abbey. It is characterized by an intense  and pungent aroma. Each "snap" of the refrigerator door in which Tete de Moin lies guarantees cheese aromatherapy throughout the kitchen  :-)
What is interesting, if we get through the smell barrier and decide to taste it, we will be positively surprised. The taste of the cheese is unique, nutty and fruity and has nothing to do with its aroma.
The uniqueness of this cheese is also the way it is cut. A special "La Girolle" device is used for this purpose - a board with a cheese pin and a rotating scraper. Thanks to it, we get cheese in the form of very thinly scraped, effective rosettes.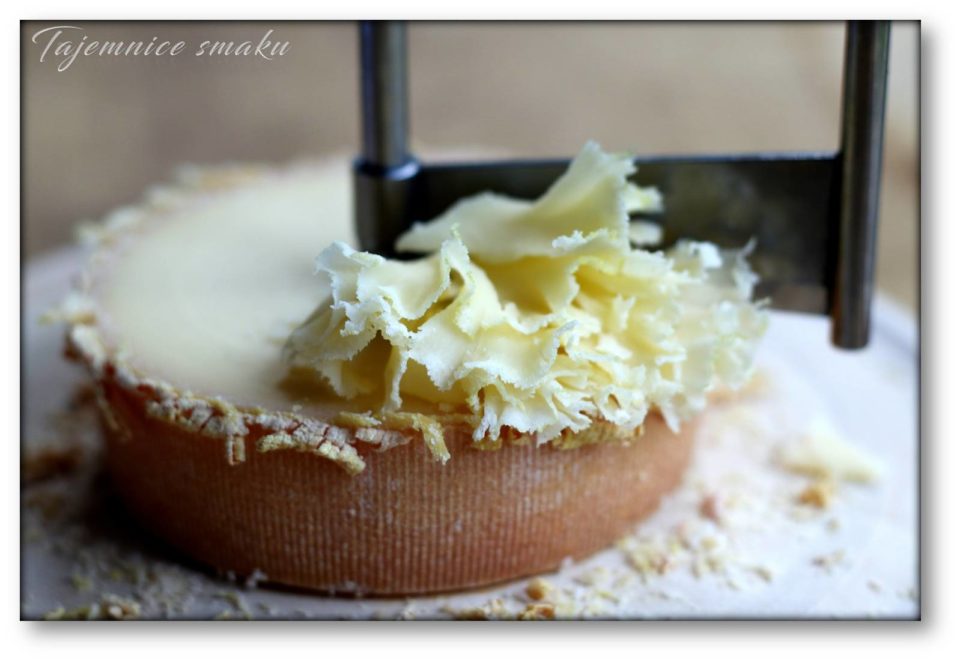 Ingredients
Per 1 serving:
2-3 Tete de Moin rosettes
5 mini romaine lettuce leaves
2 tablespoons of pomegranate seeds
1 tbsp roasted almond flakes
Sauce
1 tbsp olive oil
1 tbsp lime juice
1 tbsp maple syrup
1 teaspoon Dijon mustard
salt, pepper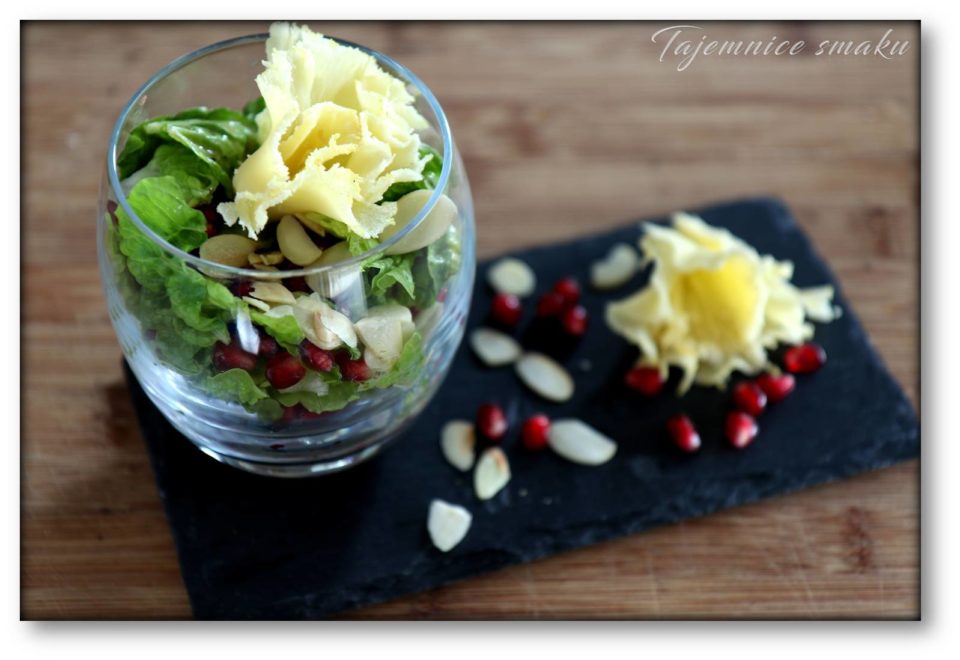 Execution
Toast almond flakes in a dry frying pan, let them cool down.
Combine the ingredients of the sauce.
Lettuce, wash, dry, tear and arrange in a bulbous glass, sprinkle with pomegranate seeds, pour over the sauce.
Finally, place the cheese rosettes and sprinkle with almond flakes.
* Due to the fact that Tete de Moin cheese is difficult to obtain, it can be replaced with, for example, ruffled cheese. Then, however, it will be a different salad, because this cheese is unique, both visually and tastefully.
We buy cheese in Germany, in larger supermarkets.
It is also available in specialist online cheese shops.
Save
Save
Save< /span>
Save< /span>
Save< /span>
Save< /span>
also check
Comments