Yoghurt and raspberry Valentine's hearts
Yoghurt dessert can be prepared from various fruits. We used raspberry juice, which we filled with sugar in jars in the summer, and then pasteurized it. You can also make this dessert with your favorite fruit jelly. Then yogurt, jelly and hot water are enough to dissolve the jelly (800g of yogurt, 2 jellies, 200ml of hot water). However, the version with juice tastes more fruity and natural.
The form of serving the dessert is free, most often we serve it in cups, glasses or jars. This time, due to the fact that Valentine's Day is coming, we thought that a heart-shaped silicone mold for muffins would be just right :-)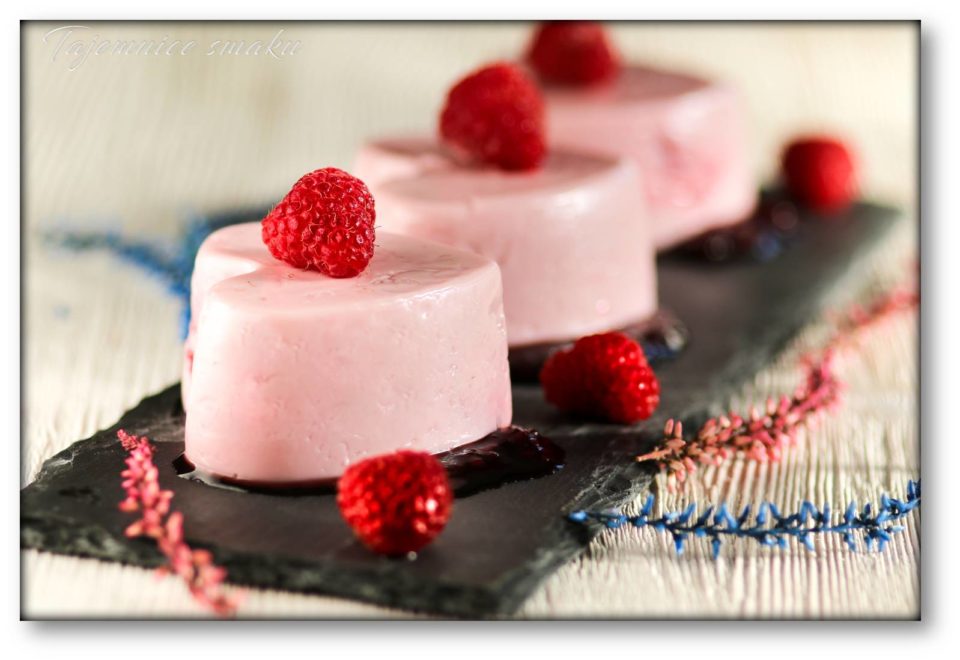 Ingredients
800g plain yogurt
25g gelatin
150ml raspberry juice
150ml water
20g sugar (the amount of sugar depends on the sweetness of the juice used)
150g frozen raspberries
Raspberry jam to serve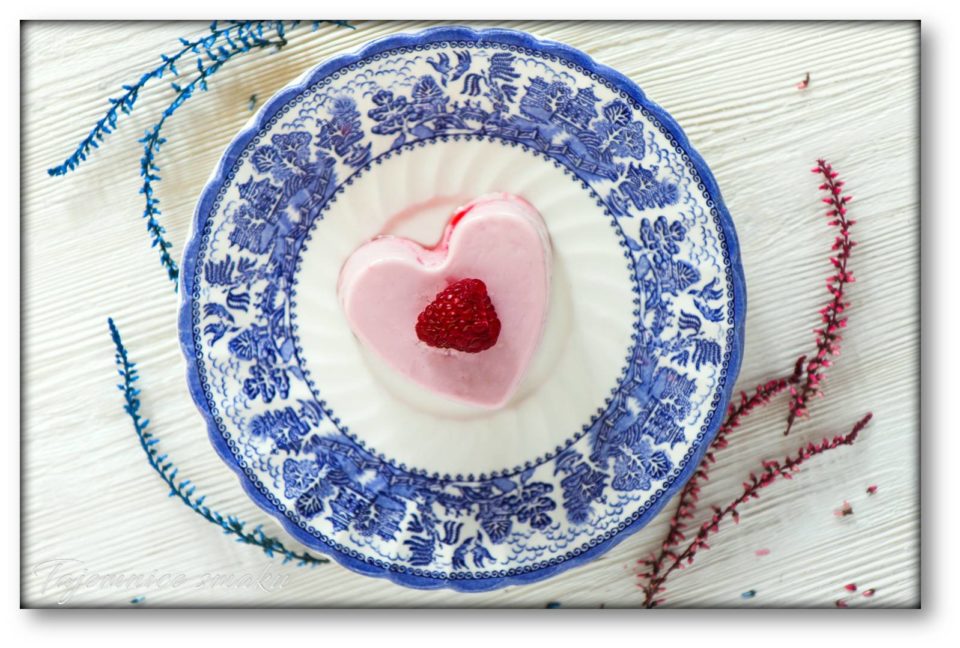 Execution
Heat the juice with water, bringing it to a boil. Remove from the heat, add the gelatin, stir intensively until the gelatin dissolves perfectly.
Combine with natural yoghurt, stirring quickly. A blender or blender works best at this point.
Place a few pieces of frozen raspberries in the molds. Quickly pour the ready mixture into molds and put it in the fridge to set.
Remove from molds, serve cold with raspberry jam.
Save< /span>
Save
also check
Comments