<! - wp: heading ->
Overnight porridge is a quick breakfast for every day
<! - / wp: heading -> <! - wp: image {"align": "center", "id": 1588, "className": "is-style-default"} ->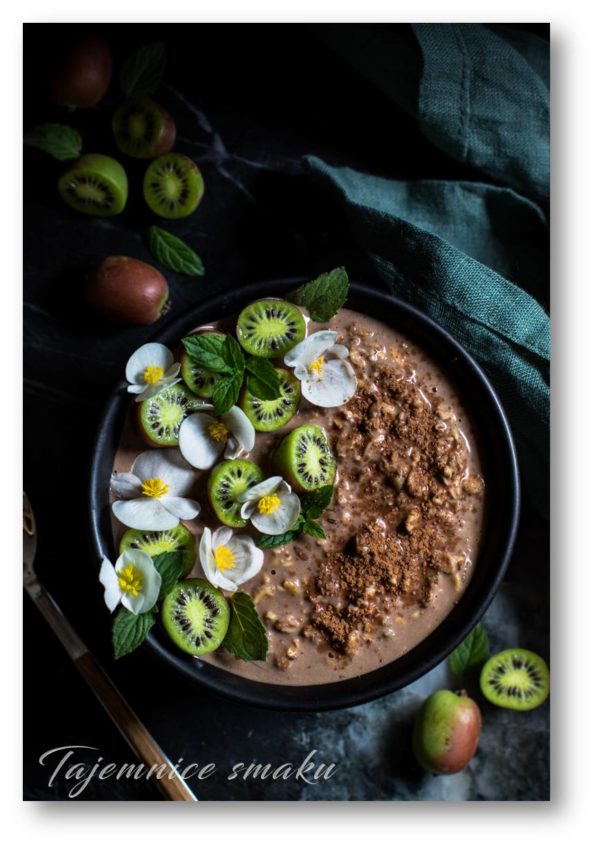 <! - / wp: image ->
Overnight porridge is the simplest recipe for a quick and healthy breakfast. We can use various types of flakes to prepare the dish, not only oat flakes. These can be, for example, barley, spelled, buckwheat, millet or rye flakes. Overnight oatmeal is simply cereal with additions drenched in milk and set aside overnight in the refrigerator. The next day, the porridge is ready. If in the morning it turns out to be too thick, just add milk, mix it, add your favorite fruit and we have a healthy and delicious breakfast.
Ingredients for 2 servings
100 g of oatmeal
1 tablespoon of linseed
1 tablespoon of cocoa
200 - 250 ml of plant or cow milk
1 tablespoon of peanut butter
1 tablespoon of maple syrup
a handful of mini kiwi fruit or other
Execution
Mix the oatmeal with linseed and cocoa, pour over the milk. Add peanut butter and maple syrup, mix again, cover and leave in the fridge overnight.
Put the finished porridge into cups, put the fruit on top and gently sprinkle the cocoa powder.
Enjoy your meal!
also check
Comments