PORRIDGE WITH FLAKES OF 5 CEREALS, WITH BLUEBERRY AND KAKA FRUIT (Persimmon)
The flakes "5 cereals" is a ready-made mixture that can be purchased at the store. However, if it turns out that there is a problem with the purchase, we provide the proportions of this mixture:
oat flakes 20%, barley flakes 20%, spelled flakes 20%, rye flakes 20%, wheat flakes 20%.
Ingredients
6 tablespoons of 5 cereals
300ml water
100ml milk
a handful of blueberries
1 persimmon persimmon
1 teaspoon cinnamon
1 tbsp maple syrup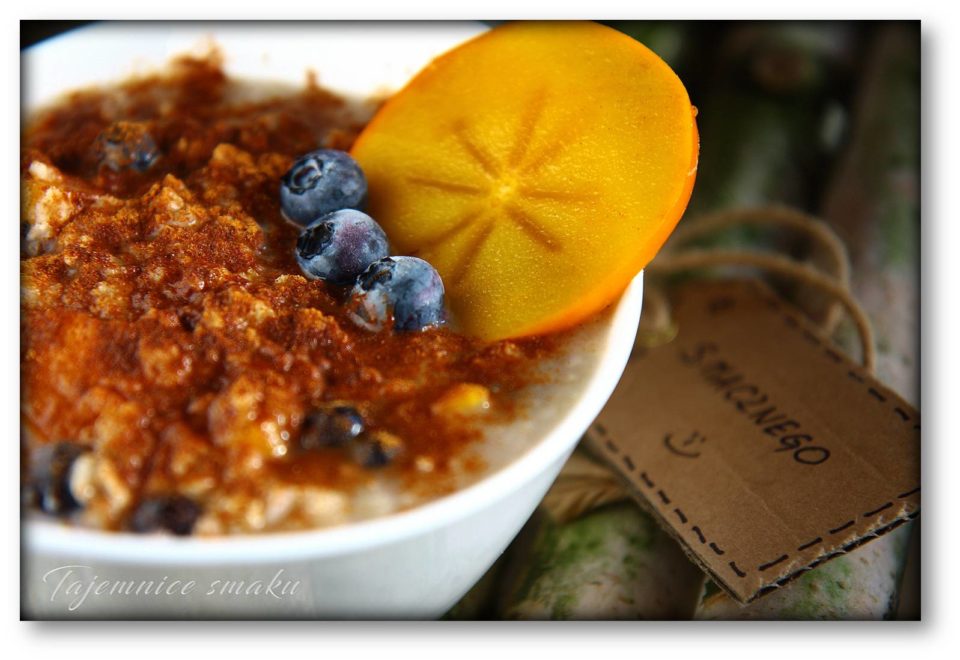 Execution
Peel and cut kaki into cubes, particles, pieces, as we like :-)
Pour the flakes with water and simmer for about 15 minutes. After this time, when the flakes soften and the water decreases * add the milk and cook for another 5 minutes.
*If the consistency is too thick for us, add water or milk.
At the end of cooking, add the blueberries, mix gently, remove from the burner and add the kaki. mix and put the whole thing into a bowl.
Sprinkle with cinnamon and pour maple syrup.
Fast, tasty and healthy!!!
Save< /span>
Save< /span>
Save< /span>
also check
Comments