Cheese cookies, Scrabble, good wine, or how to spend your free time at home?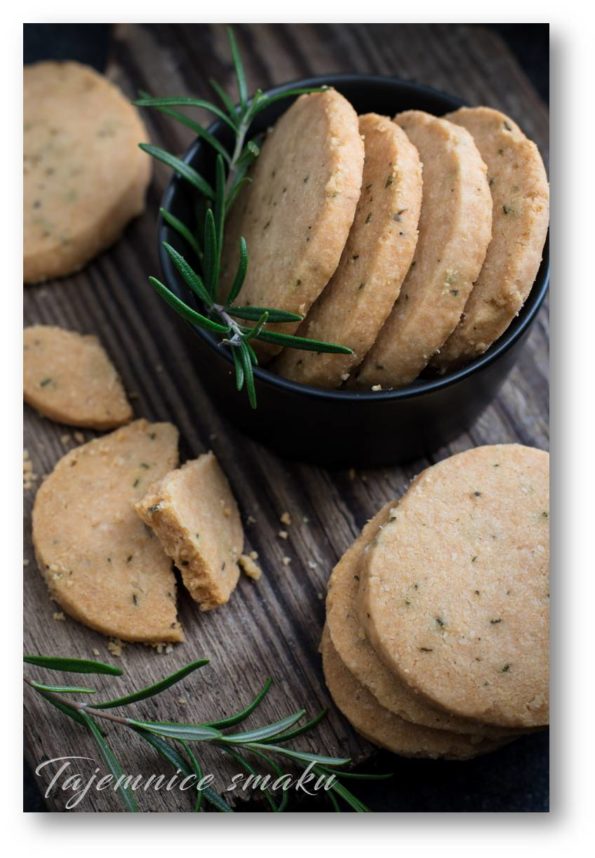 How do you and your family spend your free time at home? My family members have their passions, everyone is different. However, we are able to integrate in one place and most often it is the kitchen. I really like family meals together, and even more their turbulent planning and preparation. We argue about who should do what, who likes what, and who wants to do something else. Then there is an agreement,  cooking together, and finally a feast  at the kitchen table.
In addition to cooking, we organize family film screenings or play board games. One of my favorite games is scrabble. The game consists in arranging words from tiles with letters, it is similar to building a crossword puzzle.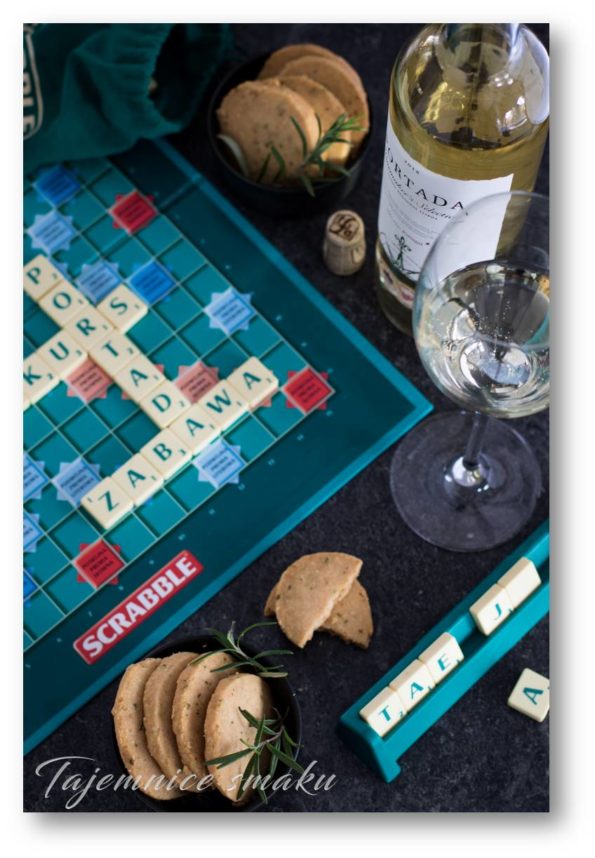 And how to combine all your passions to spend a nice evening together? We prepare and bake cookies. A glass of wine goes perfectly with salty biscuits - all my household members are of legal age. We put the game board and its elements on the table and fun is guaranteed.
RECIPE FOR CHEESE COOKIES WITH ROSEMARY
Ingredients
250 ​​g flour
150 g of butter
150 g of hard cheese (grana padano or parmigiano reggiano)
1 tablespoon of olive oil
1 tablespoon chopped fresh rosemary needles
pinch of salt and pepper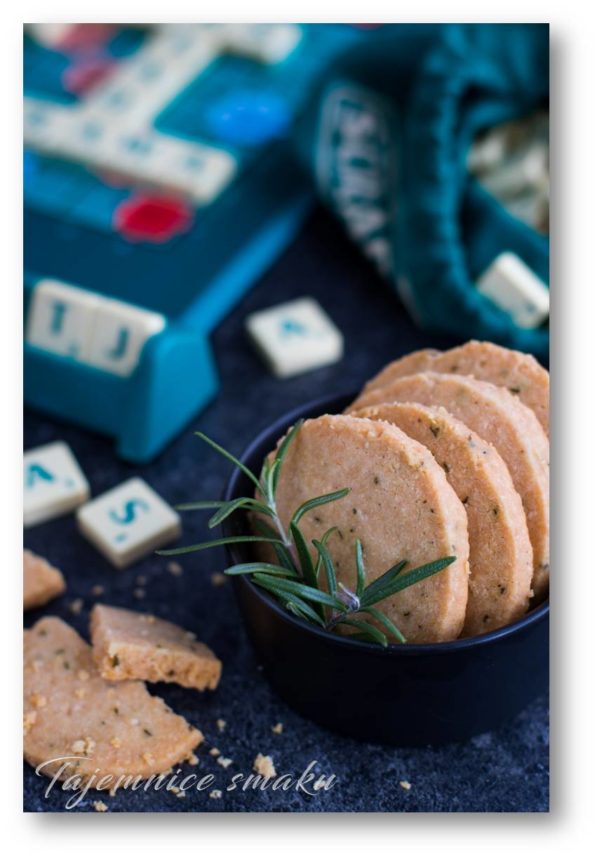 Execution
Grate the cheese on a fine-mesh grater or mix it. Mix flour with grated cheese, add spices and rosemary, pieces of butter, olive oil and knead a smooth dough. Roll the kneaded dough into a rolling pin, wrap it in cling film and cool it in the fridge for at least an hour.
Preheat the oven to 180C. Take the dough out of the fridge and use a sharp knife to cut it into slices about 0.5 cm thick. Place the dough circles on a baking tray lined with baking paper. Bake the cookies for about 15-20 minutes until lightly browned. Let the baked ones cool on a grate.
Enjoy!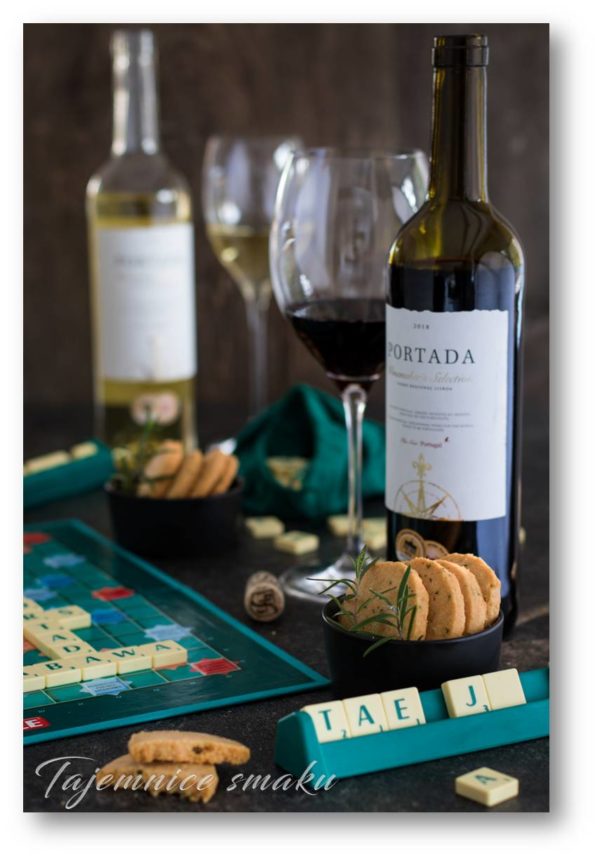 Portada wines taste best in the company of friends ;-) Together with Ola from the blog < em>Four fires and Ania with Kitchen doorwe created a virtual girls' night. There were social internet games, culinary chats, sharing recipes, and all this in the additional company of... Portuguese white and red wine. As you can see, you can meet your friends without leaving home and have a nice time.
By the way, we encourage you to participate in the competition "With Portada at home" #stay home 
The competition is organized on the fanpage PORTADA< /a>.
Add in the comment under contest post< /a> a photo with a bottle of Portada and your idea for creative spending time at home. Submit your ideas by April 28, 2020, 23:59.
The authors of the best photos will receive prizes:
1 x 1st prize - Sony PlayStation 4 console
2 x 2nd prize - vouchers worth PLN 300 to the tantis.pl store
5x 3rd prize - a set of Portada wines
Regulations➡bit.ly/2wlttyK < /p>
also check
Comments