Italian "la dolce vita" and Tuscan cookies. How to prepare delicious cookies, almond orange cantuccini
Tuscany is one of the most beautiful regions in Italy and the most popular excursion destination. Charming old towns on the hills, cypress avenues, vineyards and olive groves. It is a perfect place to relax not only for lovers of architecture and monuments. Tuscany is also a gourmet's paradise.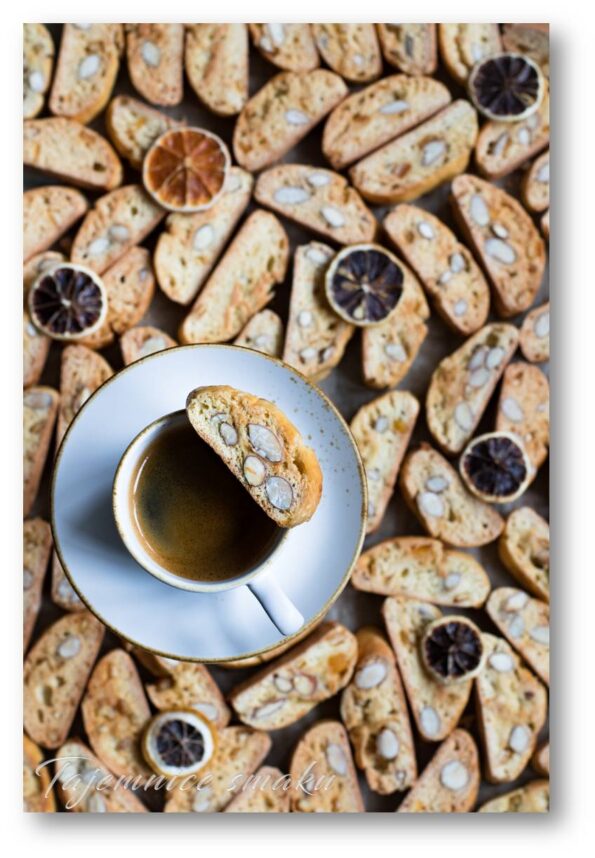 Italian cuisine is considered the most popular in the world, it is especially famous for pizza and pasta. But an authentic Italian meal is not complete without la dolce vita flavor. The term "la dolce vita" became popular after the success of the film of the same name, the film by Federico Fellini. Translated from Italian, it means "sweet life" and this is how we can describe the sweets that Italians love to eat after the main meal. No meal in Italy is complete until it is crowned with "il dolce".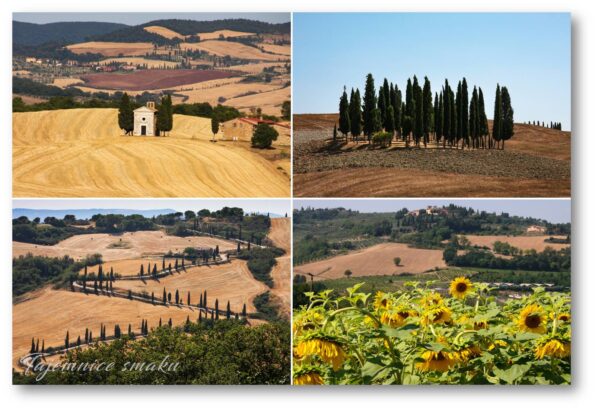 From tiramisu, panettone, panna cotta to zabaglione (zabaglione), amaretti, cantuccini. Italians are not short of creativity, so it's not easy to make a complete list of all Italian sweets. That is why today I will present you the most popular sweets of Tuscany.
Tuscany has been famous for its sweets for centuries. The most popular are "Canticcini Toscani", traditional cookies from Florence and sweets from Siena, "Panforte" and "Ricciarelli di Siena". These Tuscan desserts are not to be missed on your travels and are perfect for sweet holiday gifts.
Tuscan cuisine offers many delicious sweets, I will highlight the 10 most famous ones, although I guess that each of you has your own "top 10".
1. Cavallucci - traditional Italian Christmas cookies. The main ingredients of cookies are flour, honey, nuts, candied fruits and spices. They perfectly match the Tuscan Vin Santo.
2. Ricciarelli di Siena - cracked almond cookies. are the most traditional sweets from Siena. Perfectly tender on the inside but crispy on the outside. It is prepared with almonds, sugar, egg whites and candied orange peel. Every bakery and patisserie in Siena has its own secret recipe, so it's worth trying them in several places. In Tuscany, they are a traditional Christmas delicacy served with Vin Santo.
3. Panforte di Siena - a traditional cake, or rather a sweet dried fruit cake with a dense and compact structure. "Panforte di Siena" is a type of gingerbread made of nuts, dried and candied fruit, flour, butter and spices. All the ingredients are mixed together, and after baking, they are generously sprinkled with powdered sugar.
4. Torta Pistocchi  - creamy, thick and very moist chocolate cake. The main ingredients of the cake are dark chocolate, cocoa and cream.
5. Torta Mantovana   - a traditional Italian cake that comes from Prato. The ingredients of the dessert are flour, eggs, butter, sugar, lemon peel, almonds and pine nuts. After baking, the cake is dusted with powdered sugar and served with a glass of sweet Italian wine Vin Santo di Montepulciano.
6. Castagnaccio - a cake made of chestnut flour, olive oil, rosemary, raisins, pine nuts and sometimes walnuts. No sugar or plain flour is added to it. After baking, the dough is thick, rubbery inside and has a crispy and characteristically cracked crust.
7. Zuccotto - a Tuscan dessert in the shape of a dome, which is said to resemble the famous dome of the Florence cathedral. Pieces of soaked biscuit dough are laid out in a bowl, and the center is filled with a creamy filling. Finally, they are turned upside down.
8. Torta della Nonna, or Grandma's Cake - is a shortbread tart, which after baking is filled with custard cream and sprinkled with pine nuts and powdered sugar.
9. Bomboloni - Italian stuffed donuts. They are usually filled with pudding or chocolate cream, as well as jam. Bombolini taste best while still warm, served with a cup of coffee.
10. Cantuccini Toscani - hard and crunchy almond cookies. They look like tiny slices of bread. Cantuccini are firm and taste best dipped in sweet Italian Vin Santo wine. We can also dip them in coffee, tea or milk.
Today I'm offering a recipe for Cantuccini, the most popular Tuscan cookies. They are also known as Biscotti di Prato - cookies from the city of Prato. They are delicious, full of almonds and taste best dipped in Vin Santo. I learned how to make Cantuccini cookies in Siena during culinary workshops with Lella Cesari Ciampoli at her school Scuola di cucina di Lella. I enriched my cookies with orange flavor.