Pickled red onion in vinegar, honey and spices. Pickled onion - a delicious addition to salads, vegetables, burgers, herrings...
I tasted this delicious onion for the first time during a culinary workshop led by Dominika Wójciak, or Jarzynova. We prepared the marinade together and it was an addition to the veggie beetroot burger. Even though the onion was marinated for a very short time, I liked it so much that I was sure it would stay in my fridge for good.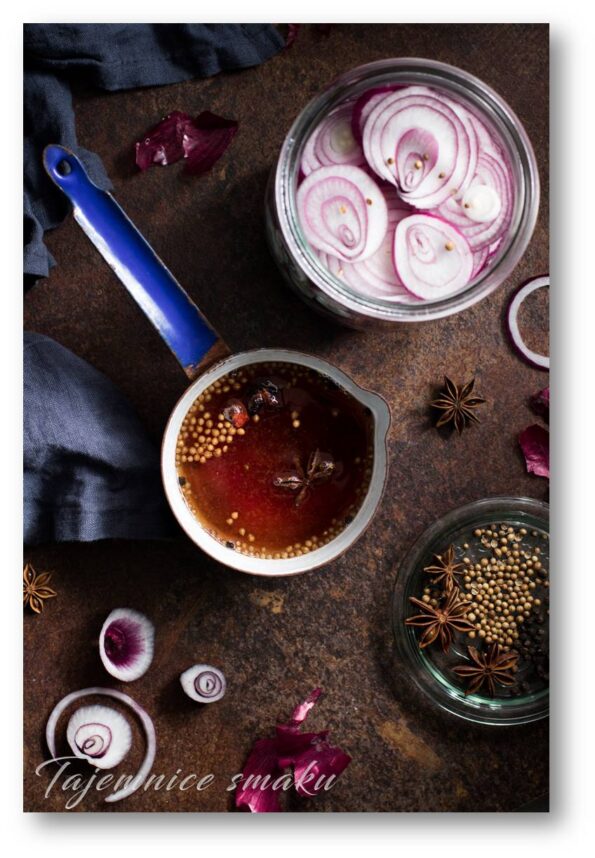 You can find this recipe and many other great inspirations in Dominika's book "Simple, Delicious, Do Box". Dominika recommends adding pickled onions to "anything you feel like". It goes well with cooked beans, chickpeas, lentils, broccoli, kidney beans and cauliflower. It is an ideal addition to burgers, both vegetarian and meat ones. Add onions to salads instead of raw onions, firecracker. The discovery was herring with pickled onion, which appeared on the Christmas Eve table and caused a sensation.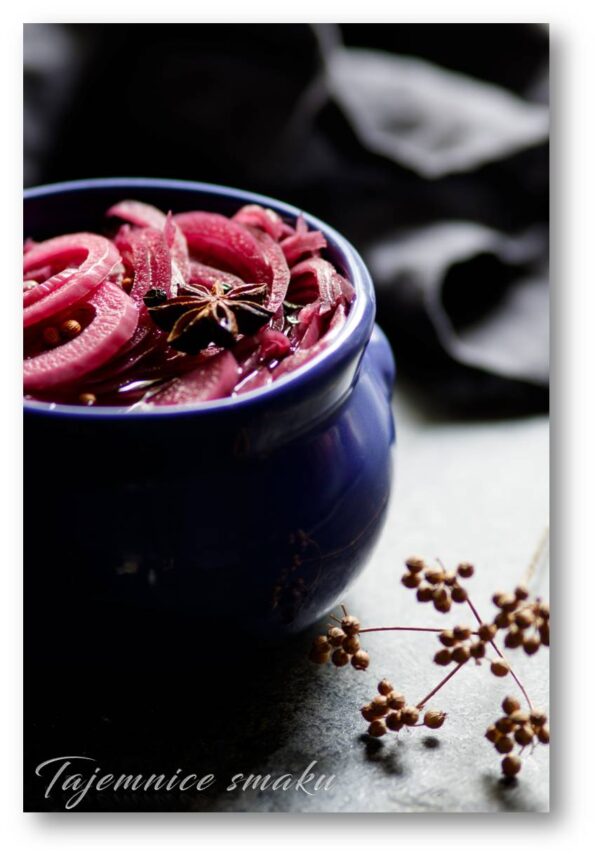 INGREDIENTS
500 g of red onion (weight of onion in skin)
250 ml of water
150 ml of red (or white) wine vinegar
2 tablespoons of honey
1 teaspoon coriander seeds
2 star anise
1/2 teaspoon of peppercorns
1 teaspoon of salt
EXECUTION
Peel the onion and cut it into thin rings (it works well when cutting the so-called mandolin).
Put the onion rings in a liter jar or in two smaller jars.
Boil water with salt, pepper, anise and coriander.
Add honey and vinegar to hot water and mix.
Slightly hot marinade pour onion slices and set aside until the whole thing cools down.
We close the jar and put it in the fridge.
The onion is ready to eat the next day.
also check
Comments