Mixed strawberries, watermelon, honey, orange blossom water, lime, ginger, mint, cardamom... Strawberry watermelon smoothie - cocktail, drink or soup - delicious summer refreshment
This is a very versatile recipe. On the basis of the given ingredients, we can prepare refreshing drinks or a delicious summer cold soup.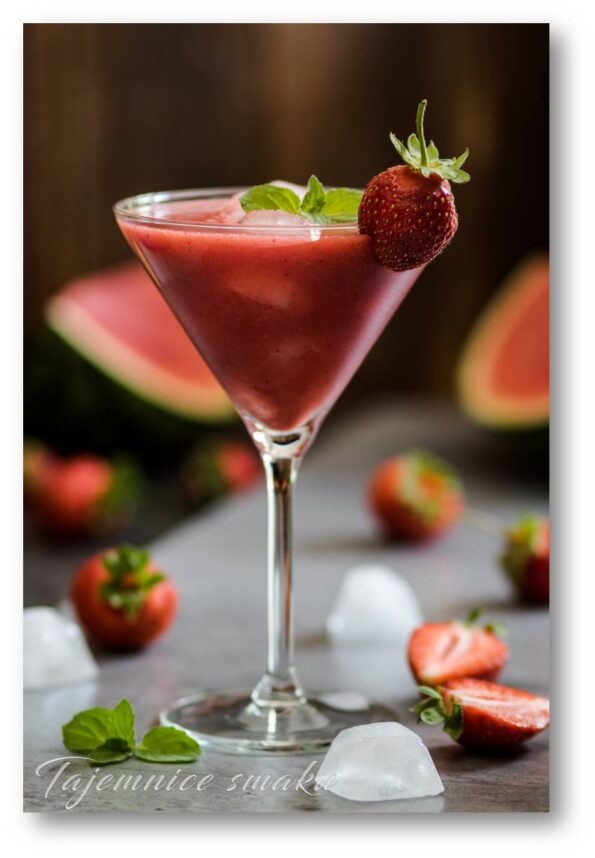 Mixed strawberries with watermelon and additives, a few ice cubes and we get a wonderful and refreshing cocktail.
A little alcohol, a few drops of hot chili oil and a cocktail turns into a drink.
On very hot days, based on a cocktail, we can prepare a cold soup, i.e. a refreshing fruit soup. Pasta, crumbled feta cheese, natural yoghurt, basil or thyme, a pinch of chili pepper or chili oil go well with the strawberry watermelon cooler.
We can also mix the whole thing with natural yoghurt, we will get a drinkable fruit yoghurt.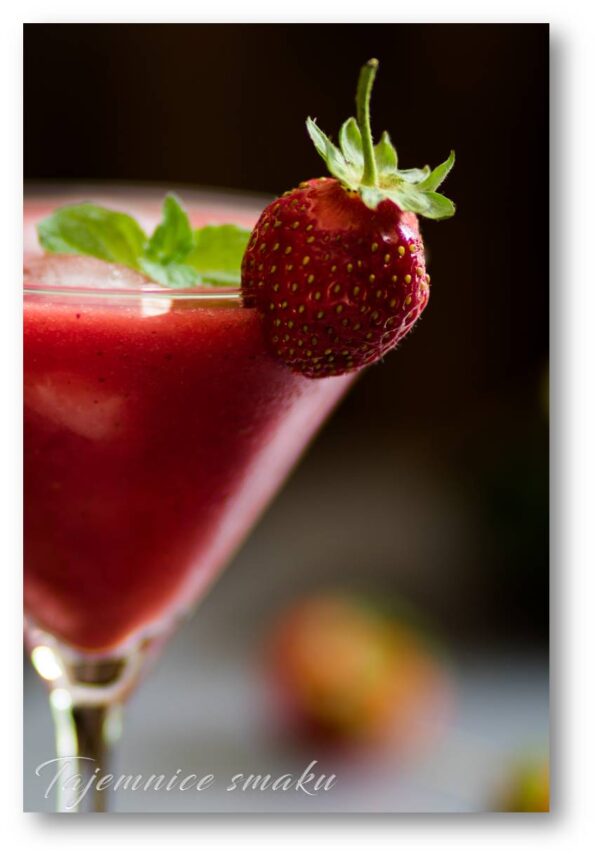 Strawberries and watermelon, a few toppings and four different suggestions, which one do you choose? I have a refreshing cocktail with lots of ice today!
Ingredients
500 g of strawberries
500 g of watermelon pulp (weight without skin)
1 teaspoon of fresh ginger
1 tablespoon of honey
1 tablespoon orange blossom water
several sprigs of mint
juice of half a lime
a pinch of cardamom
Execution
Cut off a piece of watermelon, remove the seeds and cut out the pulp.
Strawberries are washed, dried and destalked.
Peel the ginger and grate it.
In a food processor or goblet blender, mix watermelon pieces, strawberries and other additives to a smooth mousse. Serve immediately with plenty of ice cubes.
The rest can be stored in the fridge, without ice, preferably as short as possible. I keep such a cocktail for about 24 hours.
If you want to prepare a cold soup based on this recipe, I recommend serving it with rice noodles, crumbled feta cheese, a pinch of chili flakes and sprinkle the whole thing with olive oil.
also check
Comments