<! - wp: heading {"level": 4} ->
Homemade strawberry ice cream sweetened with honey
<! - / wp: heading -> <! - wp: image {"id": 2019} ->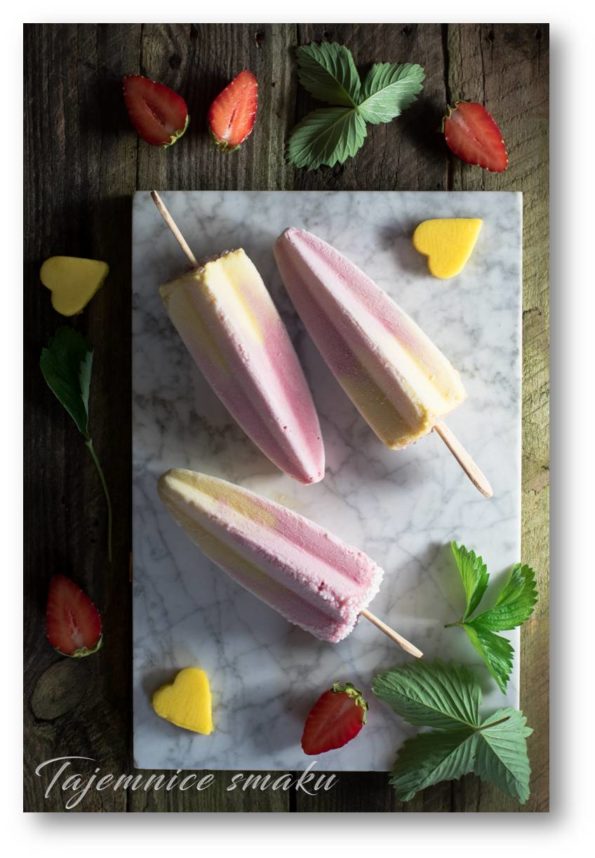 <! - / wp: image ->
Fruity mascarpone ice cream they are creamy, refreshing and, above all, healthy. They only consist of from 5 ingredients and we do not need an ice cream machine to prepare them. It only takes a few minutes to combine the ingredients, then we just have to freeze and... be patient. This time I suggest sugar-free ice cream made of strawberries, mangoes and mascarpone.
Ingredients
250 g strawberries
250 g of mango pulp
500 g of mascarpone
1/2 lime juice
1 tablespoon of honey
Execution
Mango pulp, lime juice, 250 g of mascarpone mix until smooth and creamy. Mix strawberries, honey, and 250 g of mascarpone until smooth. Fill ice cream molds with the mass, half with mango mass, half with strawberry mass. Put in sticks and freeze (we can decorate with sugar, chocolate, nuts or coconut shavings).
To fully enjoy the taste and creamy texture ice cream, take it out of the freezer for about 10 minutes before serving.
Enjoy your meal!
also check
Comments