Rukmini Iyer - Bake it! Discover the magic of a failproof kitchen!
Rukmini Iyer - bestselling author of cookbooks, she is a food stylist in the UK. "Bake it!" she wrote about herself. When she came home after a long day of work, she dreamed of relaxing on the couch with a good book and a glass of wine in her hand, while the oven did all the work for her… Bake it! is the answer to kitchen needs busy people who want to cook fast, healthy, delicious and beautiful.
To create a nutritious dish, we only need one dish, a cutting board and an oven. Products? What we have on hand is enough! All recipes are failproof - you just can't break them. Even the greatest amateur will meet each of the recipes, and the end result will delight many gourmets with its taste and appearance.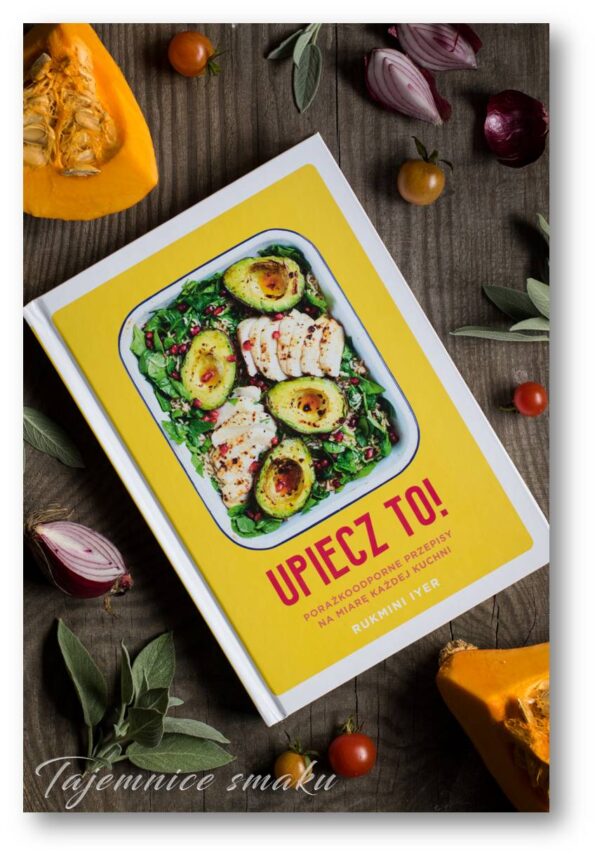 The book is divided into eight thematic chapters:
fish dishes
roasted chicken
vegetable feast
slow and quick roast
rice and noodles< /li>
supercereals
cookies and bars
Recipes in each chapter are arranged by preparation time. Recipes that take less than 30 minutes to bake first, followed by those with longer baking times. Preparing meals requires a minimum of work, just roughly chop the ingredients, season and put in the oven. Dinner prepares itself! During this time, we can take a bath, read a book or recline on the sofa with a glass of wine.
The dishes are simple and quick to prepare, it's easy to find an idea for a dish in a book using products that we have at home. As proof roasted pumpkin with sage, mushrooms, feta cheese and tomatoes. I had all the products on hand, a little less mushrooms than in the recipe, but I didn't mind it at all. The result is a delicious, truly autumn dish, which we can modify depending on the situation. Next time I will add a few sausages to them at the end of baking, because I heard delicate remarks at the table that they were delicious, but where is the meat? That's what it's like to live with carnivores ;-)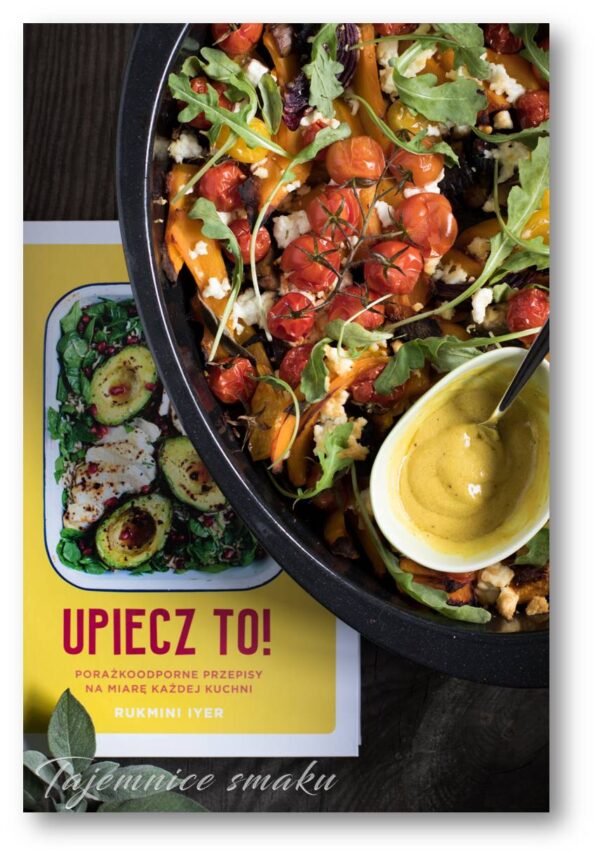 "Are you afraid of experimenting in the kitchen? Do you have half-opened products in your cupboards? Or maybe you are a real foodie - but one suffering from a chronic lack of time? If you answered "yes" to any of the above questions, you've come to the right place - "Bake it!" guarantees success regardless of your culinary skills. This food practically cooks itself!"
Bake it! Defeat-proof recipes for every kitchen - Rumini Iyer
Thank you  the Znak Publishing House for making the book available for review.
also check
Comments