How to cook for yourself, family and the Earth - One pot, one planet - Anna Jones
"The idea behind this book is practical and the result is delicious. It's a great achievement" - Yotam Ottolenghi
Anna Jones cooks and writes about modern vegetarian cuisine. She is the author of A Modern Way to Eat, A Modern Way to Cook and The Modern Cook's Year. One Pot, One Planet is Anna Jones's first book published in Polish.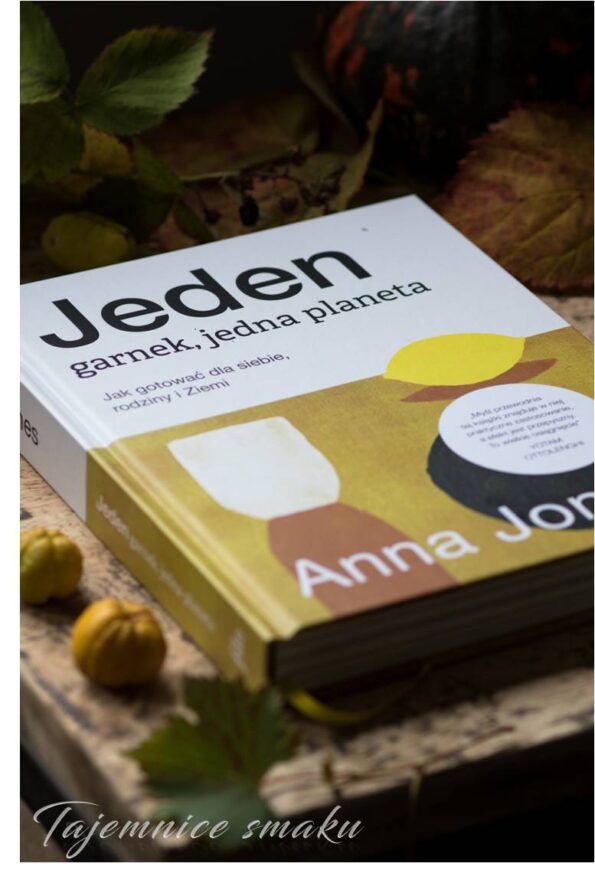 Just recently it would have been hard to believe with what great respect and gratitude we will treat the most ordinary flour or eggs. The months of the pandemic have changed our approach to food. They taught us how to waste less and be more creative with recipes and ingredients. Anna Jones's book has been laden with ideas on how to reduce the most common losses in food preparation. There are universal recipes for using any amount of vegetables and advice on how to use what most often ends up in the bin. Anna uses only a few ingredients and a minimum of utensils. He is involved in the problems of protecting the Earth and climate and suggests how to change everyday habits in small steps for the benefit of us and the Earth.
Big changes start with small steps!
Recipes in the book are grouped by method of preparation. Stews, curries and soups are included in the chapter titled One Pot. Pancakes, pancakes and crispy fried vegetables went to the chapter One pan. All-in-one baked dinners and desserts have been collected under the banner One tray. There is also a collection of quick recipes for those occasions when we lack the time or the desire to cook and stand at the stove. At the end of each chapter, some complex ideas for meals that we can prepare when friends visit us.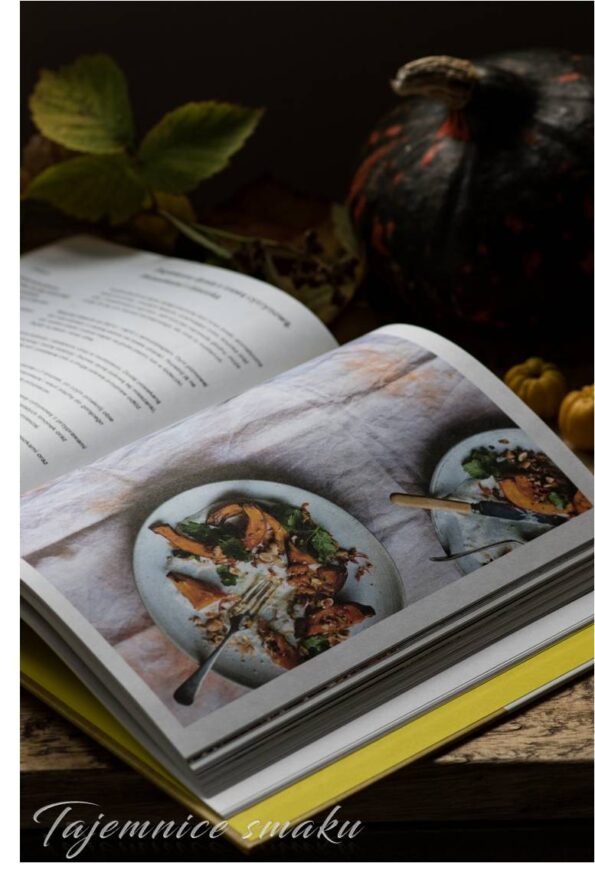 Chapter One vegetable is a collection of ideas for vegetables that we buy most often. At the beginning, information about the types or varieties of a given vegetable and how long the season lasts are included. We will learn how to prepare them, and then cook them and what goes best with them. Finally, ten simple ideas for each vegetable.
Preparation, recipes and ingredients have been simplified to reduce costs, cookware and energy consumption. In addition to the regulations, the problems we have to face - both us and our planet, were also discussed.
Chapters Planet (I and II) contain important issues regarding our Earth:
Healthy and sustainable cuisine
The question of protein
How not to waste food (and money)
What is most wasted
How to save energy (and money)
How to care for biodiversity and healthy soil
What to put on your plate
Food kilometers
Getting rid of plastic
Seasonal cooking
One pot, one planet - over 200 recipes for quick, healthy, vegetarian dishes. Anna Jones believes that by eating less meat and more vegetables and properly managing resources, we have a chance to save our lives, our children and the Earth.
"Annie Jones is dependable: reading the book and recipes for the ultimate experience on every level" - Nigella Lawson
Thank you to Filo for providing me with a review copy.
also check
Comments