Calimera! Good morning! Culinary book Kalimera.Greek cuisine of joy- Dionosios Sturis
Dionosios Sturis, born in 1983 in Greece, raised in Poland. Journalist and writer, author of numerous press and radio reports and books about contemporary Greece.
Kalimera. Greek cuisine of joy  is an unusual cookbook in which together with the author we go on an appetizing voyage through the wonderful land of smells and flavors. The author reveals the secrets of the best Greek dishes in a colorful story about the Greece where he was born. It's a very interesting story about Greece, its hybrids and a beautiful story about family and love of cooking.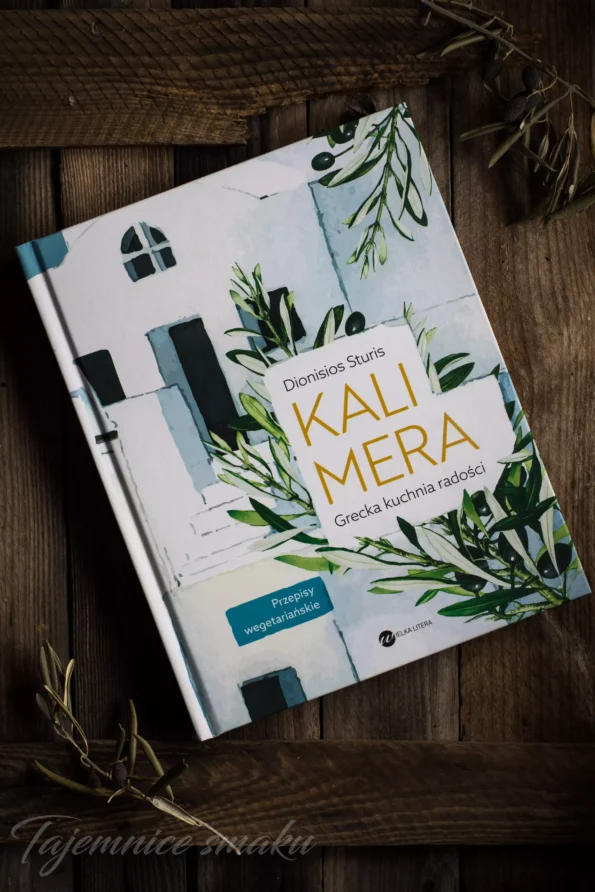 Kalimera! Good morning! Join the common table and feast!
Kalimera. Greek cuisine of joy. Thanks to Sturis's recipes and colorful descriptions, we get to know Greece with all our senses. The smell and taste of stuffed vegetables, feta, oregano, oranges or wonderful olive oil. All these aromas interpenetrate and tempt with a wonderful riot of colors and flavors of sunny Greece.
Kalimera. Greek cuisine of joy  is a collection of vegetarian Greek recipes, from mezedes, i.e. appetizers, to delicious and sweet desserts served with coffee in Greek, i.e. Turkish style. The first recipe from the book that tempted me was a sweet Greek dessert, orange cookies with almonds - Paximadia.
Book Kalimera. Greek cuisine of joy  - Dionosios Sturis. The book was carefully published and illustrated by the Wielka Litera Publishing House, whom I would like to thank for the review copy.
also check
Comments