Dinners. 93 recipes for a great evening - Małgosia Minta, author of the culinary blog Minta Eats. Cooking book - review.
Dinner plays an important role in our social and family life. At the end of a long day, sitting quietly at the table is the best part of it. There is something special about being surrounded by your loved one, family or friends while dining together.
In our busy lives, a meal together can seem like a rare luxury. Eating in the company of family or friends tastes better, strengthens the sense of community and triggers positive emotions. It is also a great opportunity to talk and sum up the day.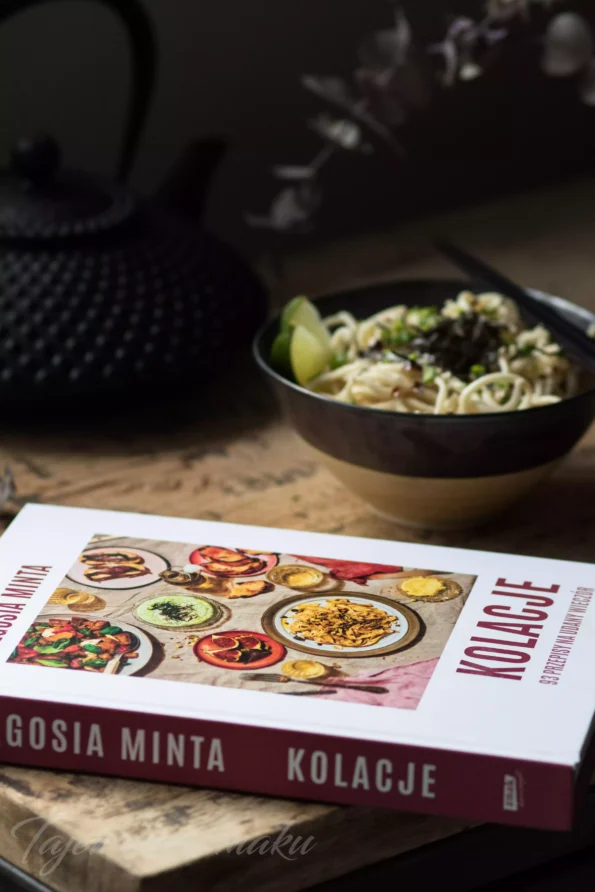 Małgosia Minta - journalist, author and co-author of culinary books published in Poland and abroad. He publishes in magazines and newspapers, as well as on his blog Minta Eats. Associated with "Vogue Polska" and "Usta" magazine on a daily basis, she also writes for "Wysokie Obcasy" and "Ferment".
Dinners by Małgosia Minta consists of 93 simple recipes for snacks, salads, pasta and desserts, from which we will compose a tasty evening feast. The book has recipes for every evening occasion. It can be a solo dinner, a romantic date, a family meal, or a casual meeting in a larger friendly group.
In the book Dinners you will find dishes that are perfect for enjoying and sharing with loved ones. Małgosia's inspirations, an author from bazaars, pubs, travels and countless dinners, both at home and outdoors, intertwine here.
In the book Dinners we will learn how to organize a dinner when we don't have enough chairs or time, and we expect many guests. The author with real passion will also tell us about the wines and tell us how to match them to the meal. Thanks to it, we will see that choosing a bottle of a good drink does not require sommelier knowledge and can even be fun.
Browsing through Dinners  I quickly chose a few recipes for an evening feast from the products I had at home. The first one is mein noodles with chopped nori seaweed and sesame. A quick and delicious dish in Asian style.
"Dinners. 93 recipes for a successful evening" Małgosia Minta, author of the culinary blog Minta Eats. The book was carefully published and illustrated by Znak Koncept , whom I thank for the review copy.
also check
Comments