Homemade sourdough bread. The book Just BREAD. Homemade sourdough bread. Step by step- Siegfried Brenneis
Siegfried Brenneis is a master baker and pastry chef and dietary consultant in the baking industry. He decided to write a book about home-baking bread, mainly so that in places where it is increasingly difficult to find "real" bakers, people would not be forced to eat bread made industrially and from semi-finished products. For hundreds of years, sourdough bread has been a basic element of our daily diet. The author wanted to show the value of sourdough bread, the strength of which is tradition, and the future depends on the continuation of this tradition.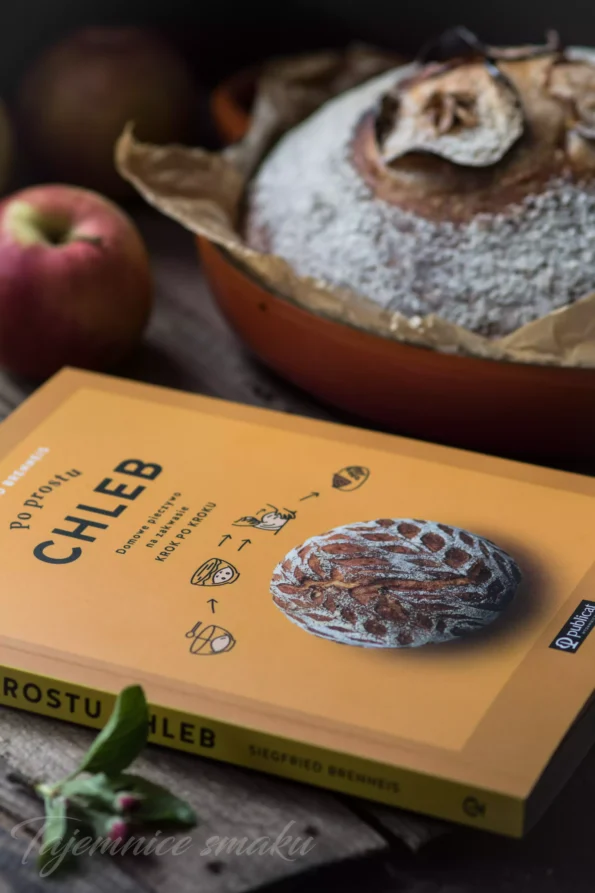 In the book you will find basic recipes, ideal for beginners as well as for those who have been baking with sourdough for some time. Thanks to this book, you will not only bake bread, rolls or baguettes, but also cakes and other sweets.
The book is divided into 4 chapters:
The basis, i.e. sourdough. It is over 30 pages of knowledge about sourdough. In this chapter, the author will reveal, step by step, how to grow, properly manage and store the sourdough starter. After all, the basis of successful baking is active sourdough!
Crispy breads. Recipes for simple, not too many ingredients, sourdough bread.
Scones & rolls. Round, oblong, triangular, square, braided, wrapped, and even... bear paws. These are recipes for sourdough or sourdough buns with the addition of a little yeast.
Sweets from the oven. Sourdough bread is not only bread and rolls, it is also a variety of sweets. cream puffs, cake with crumble marzipan roses or butter strudel. Because sourdough, although sour by nature, can also sweeten life.
Imagine yourself taking hot and fragrant homemade sourdough bread out of the oven. Giving word is a very, very pleasant feeling. I remember when at the beginning of my adventure with sourdough bread, there were moments when I was resigned and discouraged. Luckily, I didn't give up! Among other things, thanks to such books, advice from kind home bakers and many, many attempts, I baked my own sourdough bread.
If your first baking attempts are not entirely successful, remember that knowledge and practice make perfect!
The book "Just Bread. Homemade Sourdough Bread - Step by Step"- Siegfried Brenneis.
Thanks to Publicat for providing a review copy.
also check
Comments