<! - wp: image {"id": 2666, "sizeSlug": "medium"} ->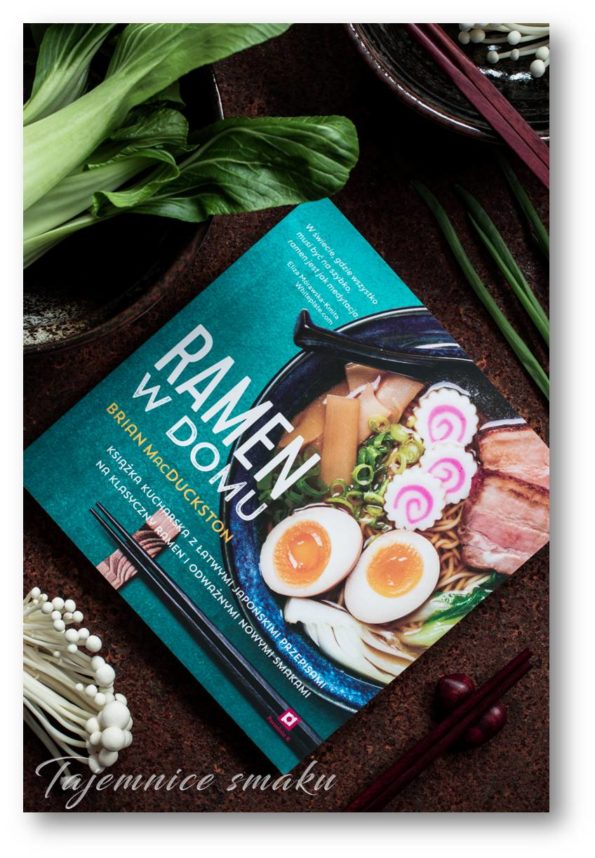 <! - / wp: image ->
Turn your kitchen into the kingdom of ramen.
" In a world where everything has to be fast, ramen is like meditation " - Eliza Mórawska-Kmita Whiteplate. Ramen is like that, it is easy to prepare, but it takes time, a lot of patience and just... meditation.
"Ramen at home" - Brian MacDuckston - cookbook with easy Japanese recipes for classic ramen and bold new flavors.
Brian MacDuckston, ramen connoisseur, graduate of the Osaka Ramen School, has traveled for many years throughout Japan to taste countless portions and versions of this dish. In his book, he shows us, sharing his experiences, how you can prepare ramen at home. We, Poles, are masters of cooking traditional broth, so the recipes in the morning should be understandable and very obvious to us.
The book is divided into ten chapters:
1. Ramen for everyone. Where did ramen come from, what equipment do we need, what to have in the pantry, how to cook pasta and how to create your ramen. This chapter also includes step-by-step instructions on how to put ingredients in a bowl. We will also learn everything about professional ramen tasting, or how it is done in Japan.
2. Decoctions and tare sauces. Decoctions completely different than the soups that we know and tare, which is the most important ingredient of ramen. Tare is a sauce, a flavor bomb responsible for the salty taste and umami.
3. Ramen, or pasta. Traditional pasta is made of flour wheat, water and alkaline water, or kansui. We can buy this type of pasta ready, but the author tells us how to make such pasta and how to prepare in home kansui water.
4. Accessories. These are the accessories such as chashu, negi, manma, ajitama, naruto, aromatic oils make good ramen simply exceptional.
5. Shio ramen
6.Shoyu ramen
7. Miso ramen
8. Tonkotsu ramen
9. Other types of ramen
10. Starters. Although most Japanese eateries with ramen is not served as starters, they are very popular in their American counterparts. Gyoza dumplings, fried chicken, pickled vegetables, and rice onigiri balls and others.
In the book "Ramen at Home" you will find over 100 classic and creative recipes for soups, tare, pasta, side dishes and side dishes. Tricks that will save our time and interesting facts about Japanese culture and cuisine.
I highly recommend it!
<! - wp: image {"id": 2667, "sizeSlug": "large"} ->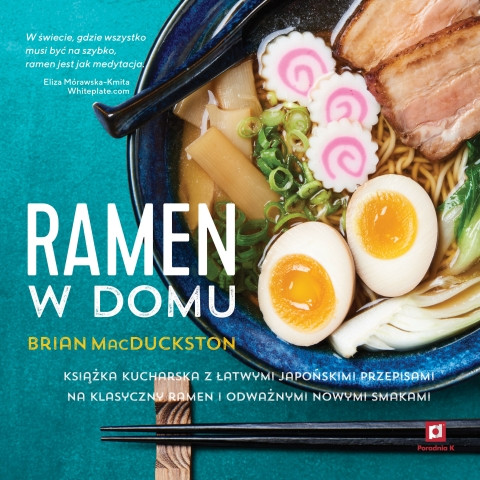 <! - / wp: image ->
RAMEN AT HOME
Brian MacDuckston
Translation: Magdalena Gendźwiłł
Title original: Ramen at Home
Media patron: Kuchnia +
Poradnia K Publishing House
also check
Comments