Rocket salad with highlander smoked cheese and pear
<! - wp: image {"align": "center", "id": 576, "className": "is-style-default"} ->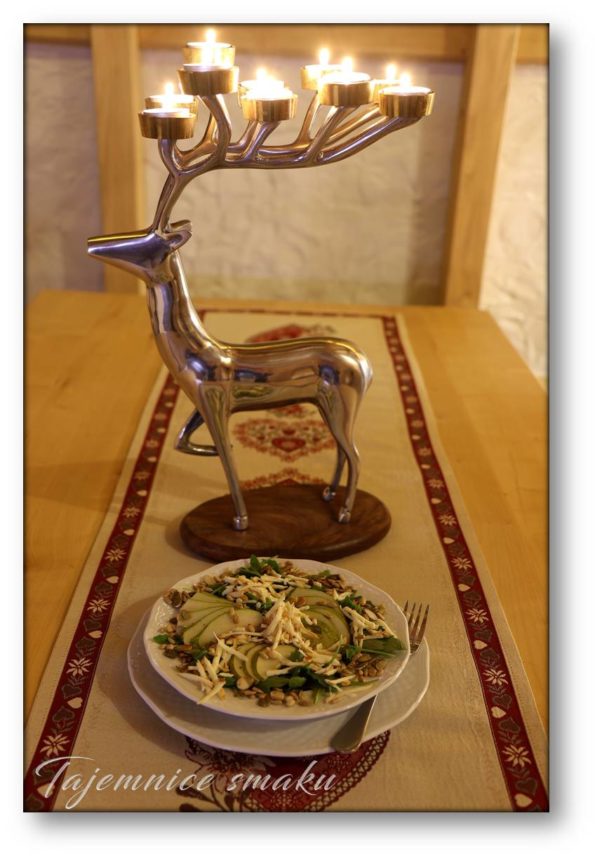 <! - / wp: image -> <! - wp: paragraph {"align": "left"} ->
Ingredients
<! - wp: paragraph {"align": "left"} ->
arugula
2 tablespoons of grated smoked cheese
pear
1 tablespoon of lemon juice - to drizzle on the pear
1-2 tablespoons of roasted seeds (mix of sunflower, pumpkin and pine nuts)
Sos
3 tablespoons of olive oil
1 tablespoon of lemon juice
1 teaspoon of honey (we used pine honey)
½ teaspoons Dijon mustard
salt and pepper to taste
<! - wp: image {"align": "center", "id": 577, "className": "is-style-default"} ->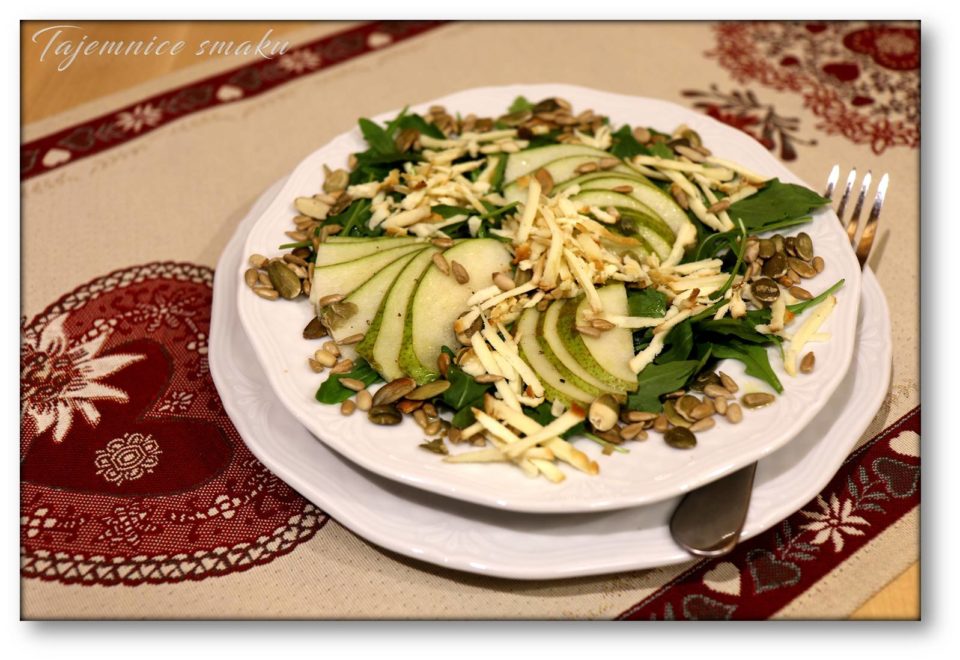 <! - / wp: image -> <! - wp: paragraph {"align": "center"} ->
Execution
Wash the rocket, dry it and put it on a plate.
Wash the pear, do not peel it - cut it into quarters and then into thin slices, sprinkle it with lemon juice so that it does not darken and put it on the rocket.
Combine the sauce ingredients and pour over the salad. Grate the cheese on a coarse-mesh grater and put it on a plate, then sprinkle with the roasted grain mix.
Enjoy your meal!
Save < / span>
Save < / span>
Save < / span>
also check
Comments