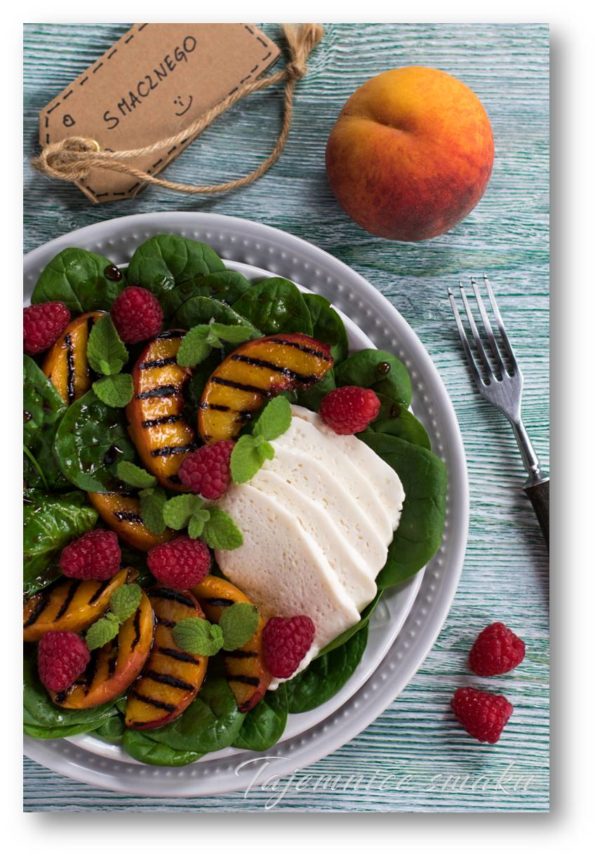 Salad with natural goat bundz from the "Figa" farm. During our stay in Podkarpacie, we visited the family organic farm "Figa" in Mszana, which breeds goats and produces dairy products from goat milk.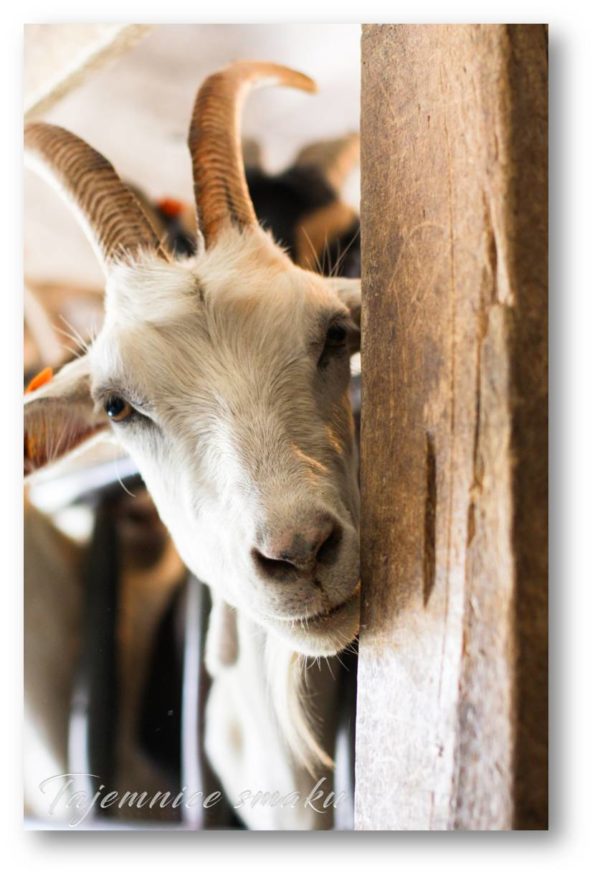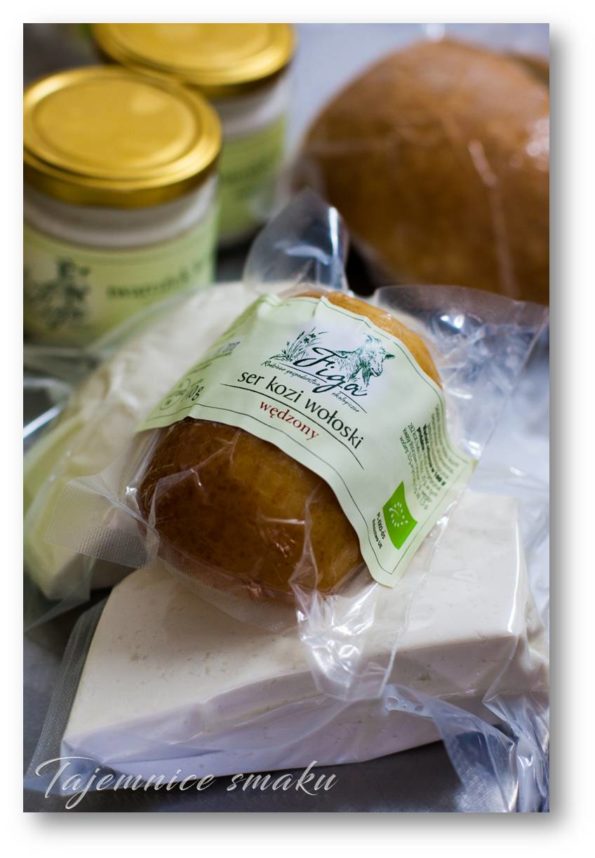 We were lucky to meet Mr. Waldemar Maziejuk, the founder of the farm, who told us about the history of the establishment of his business. Thanks to the kindness of the hosts, we were able to walk around the farm and participate in the milking. We were guided by the son and partner of Mr. Waldemar, Tomasz, who with great passion told us about goat breeding and the production of goat milk - for which we thank you very much.

During our visit, we tried a lot of delicacies made from goat's milk, e.g. natural goat bundz, smoked bundz, bryndza, flavored cottage cheese and farmer's cheese with pepper.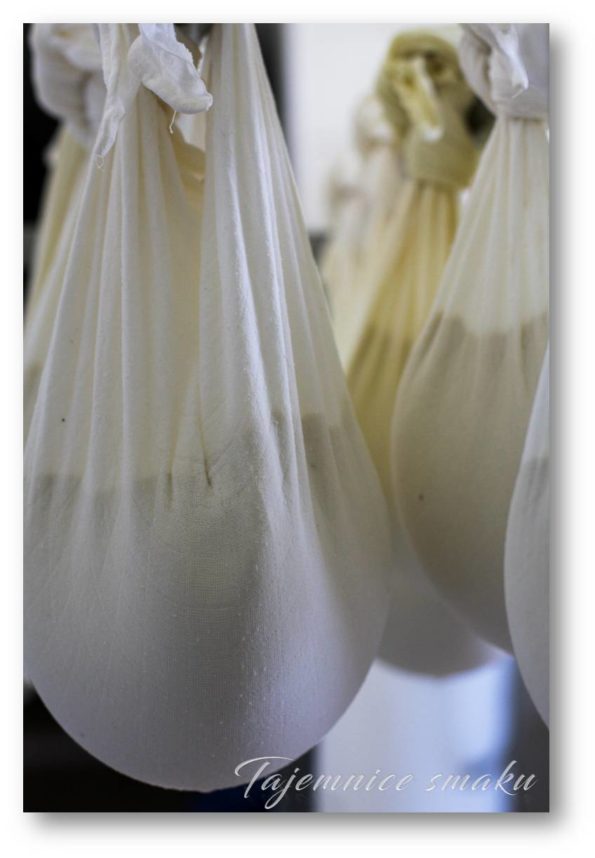 Natural goat bundz is traditional rennet cheese prepared from organic goat's milk. Produced using methods known in the Carpathian lands as early as the 15th century. Neutral in taste - perfect as a semi-finished product for salads. It can replace mozzarella. more expressive, gaining the recognition of more and more amateurs. It is the basis for the production of bryndza."*
After the tasting, we did some shopping and decided to prepare a natural goat bundz salad.
Ingredients - for one serving
SALAD
a handful of fresh baby spinach
50 g goat cheese bundz natural**
1 peach
a handful of raspberries
several mint leaves
SOS
2 tbsp olive oil
1 tbsp honey
1 tbsp balsamic vinegar
salt, pepper
Execution
Mix the ingredients for the sauce together, season with salt and pepper.
Wash the peaches, cut them in half, remove the pits and cut them into "crescents". Grill in a grill pan lightly smeared with oil. Wash the spinach, pat dry and place on a large plate or in a salad bowl. Add grilled peaches, goat cheese, pour the sauce prepared earlier, put raspberries on top and sprinkle with mint leaves.
* Description from the farm's website www.serykozie.pl
** Natural goat bun can be replaced with mozzarella
also check
Comments