Tasty and very easy to prepare orange, olive and onion salad. Middle Eastern cuisine - delicious, fruity and refreshing salad with oranges
Tasty and very quick to prepare orange, olive and onion salad. I have red, juicy and blood-red oranges straight from Sicily. Kalamata olives with pits from Greece, and a recipe from... a Middle Eastern bazaar.
Recipe from the book "Bazaar" by Sabrina Ghauour, author of the well-known books "Sirocco" and "Persiana".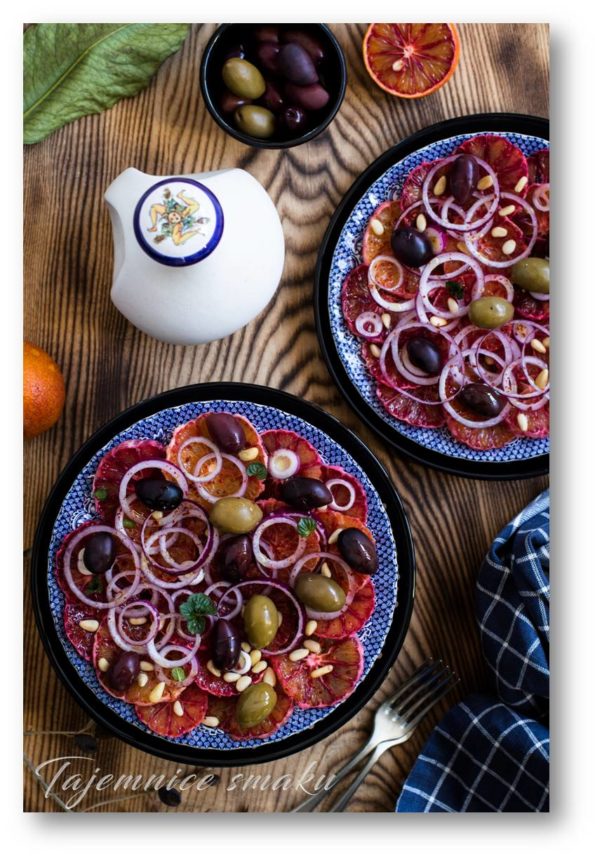 The salad is easy and quick to make. Refreshing, colorful, and due to the blood-red oranges, it looks like carpaccio. A bit cheated, because fruity.
INGREDIENTS
4 oranges
1 red onion
2 handfuls of olives
a handful of pine nuts
several sprigs of mint
2 tablespoons of olive oil
2 pinches of chilli
salt
pepper
EXECUTION
Peel and cut the oranges and onion into slices.
We put orange slices on two plates.
We can also prepare a salad on one larger plate.
Lay red onion rings on the oranges, then olives, pine nuts and chopped mint leaves.
Season with salt and pepper.
Sprinkle with olive oil and sprinkle with a pinch of hot chili pepper.
The salad is served right away.
also check
Comments