Water bath baked mini poppyseed cheesecake served with blackberries
Mini cheesecakes with poppy seeds on a sweet oatmeal base baked in jars. Desserts in jars are very practical. Ideal for serving, perfect for taking along, for a picnic, for a sweet buffet, for dessert.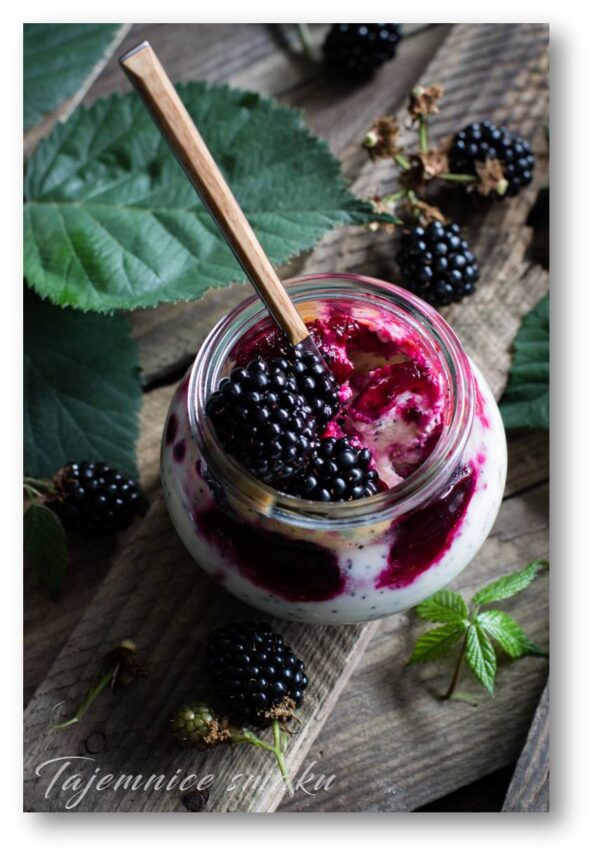 The cheesecake can be baked in jars or other heatproof glasses or cups. The number of jars depends on how big portions we want. We can also prepare the dessert in a single, larger mold.
For my cheesecakes I prepared a sauce from blackberries, because it is just in season for them. We can prepare the sauce with other fruits, such as strawberries, cherries, currants, gooseberries. These can be fresh as well as frozen fruits.
Intredients for 4 - 6 jars
bottom
100 g oatmeal
50 g butter
20 g cane sugar
20 g honey
cheesecake mash
250 g ground cottage cheese
250 g mascarpone
1 egg
2 tablespoons poppy seeds
50 g sugar
grated zest and juice of 1/2 lemon or lime
1 teaspoon vanilla-flavored pudding powder
FREE FRUIT SUSPENSION
250 g blackberries (fresh or frozen)
30 g sugar
juice of 1/2 lemon
For garnish in season fresh blackberries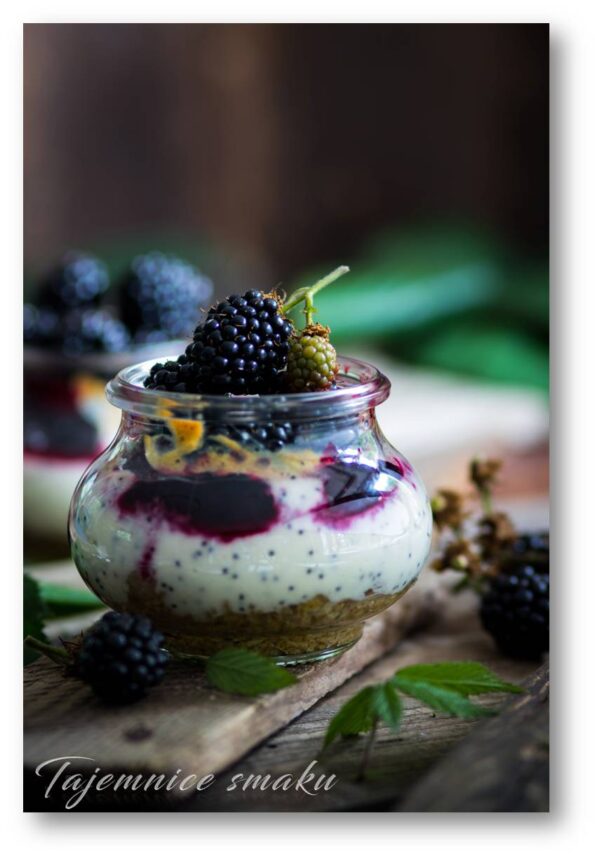 Make
Bottom
Roast the oatmeal in a dry pan, cool.
Heat butter just until melted.
We briefly mix the cooled flakes and butter together with sugar and honey.
Pour the coarsely mixed oatmeal over the bottom of the jars.
Lightly press down and place in the refrigerator for about 15 minutes.
cheesecake mash
In a dry pan roast poppy seeds for a while, cool.
Mix cottage cheese, mascarpone, egg, sugar, pudding and lemon juice to a smooth paste.
Add poppy seeds and grated lemon peel to the cheese mixture, mix.
Pour the finished mixture into jars.
In a kettle, boil water.
Set the jars in an ovenproof dish or in a sealed baking tray.
Heat the oven to 170°C, put the dish with the jars on the middle shelf and pour hot water into the dish/tray, just below the rim.
Bake for 30 minutes, then very carefully remove the jars from the water bath, cool.
Store the jars in the refrigerator.
Serve with fruit sauce.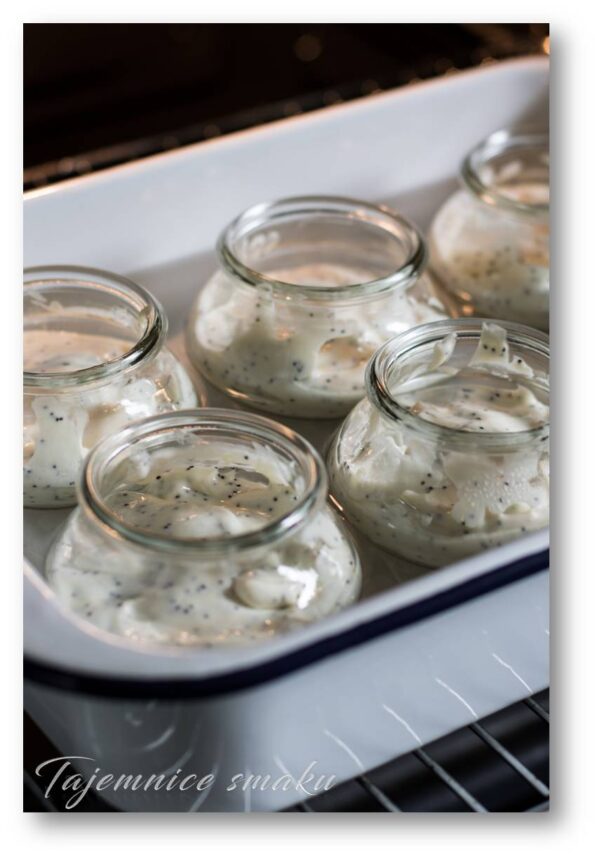 SOURNUT Sauce
In a skillet, lightly caramelize sugar, add blackberries and lemon juice. Fry for a few minutes, stirring gently or shaking the pan.
The sauce with the fruit tastes good both cold and hot.
If you want, you can rub the sauce with fruit through a sieve.
Pour the fruit sauce over the cheesecake just before serving.
In season, it is worth adding a handful of fresh fruit to each serving.
also check
Comments