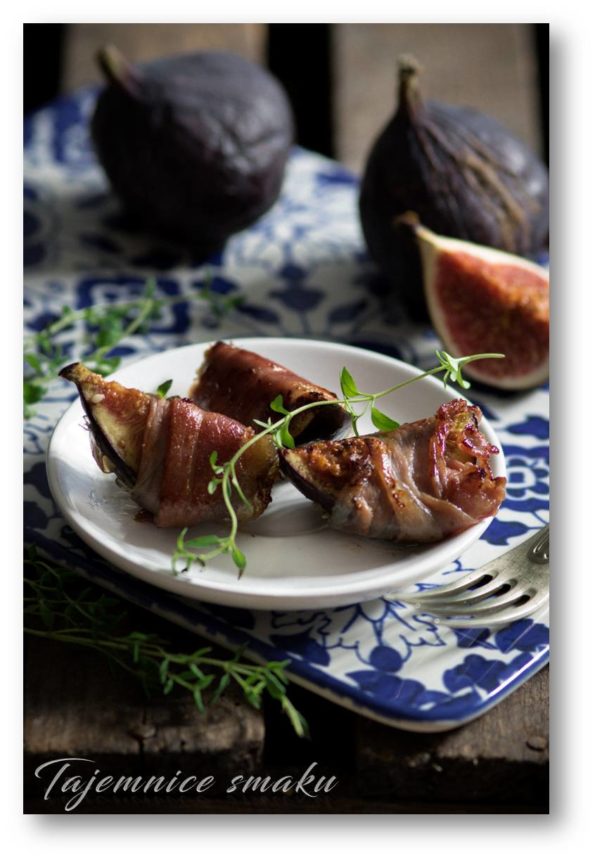 Fried figs in prosciutto is a small snack, as well as a great addition to salads. They are prepared quickly and are delicious. They go well, for example, when laid out on arugula leaves and topped with dressing or thick balsamic vinegar.
I found the recipe for fried figs in ham in the book "Sirocco" by Sabrina Ghayour, I was happy because I had figs and ham, but... one ingredient with a magical name was missing - "zatar".
What is za'atar (za'atar, zathar)?
This is an Arabian spice mix containing ground sumac, roasted sesame seeds and "green herbs" (thyme, marjoram, oregano). This time, Marta Dymek and her zatar recipe on the website Jadłonomia. Thanks Marta!
Ingredients
4 large panties
2 tablespoons of olive oil and an extra portion for frying
zest of 1 lemon
1 heaping tablespoon of za'atar
pepper
8 slices of Parma ham cut lengthwise
optional - balsamic vinegar, thick
Execution
Cut the figs into quarters. Pour olive oil into a bowl, add grated lemon zest, zatar, pepper and mix everything thoroughly. Rub the figs with the spicy marinade from the flesh side. Wrap each quarter with a strip of ham.
Pour a little olive oil into a hot pan and fry the figs in the ham for 1 minute on each side, until the ham is browned. Fried figs can be poured with thick balsamic vinegar and served immediately.
Enjoy!
*recipe comes from the book "Sirocco Great Flavors of the Middle East" Sabrina Ghayour.
also check
Comments