Valentine's Day and breakfast from the heart
February 14, the day of Saint Valentine, the patron saint of lovers.
The idea of ​​Valentine's Day is to celebrate love, unfortunately it has actually become a celebration of hypermarket gadgets. However, we propose to celebrate this day without commercialism.
Fried eggs in a pan, seems like a simple dish, but it can be delicious. A bit of fantasy, heart-shaped molds and we have an idea for banal eggs in an original version.
Fried eggs from the heart ;-)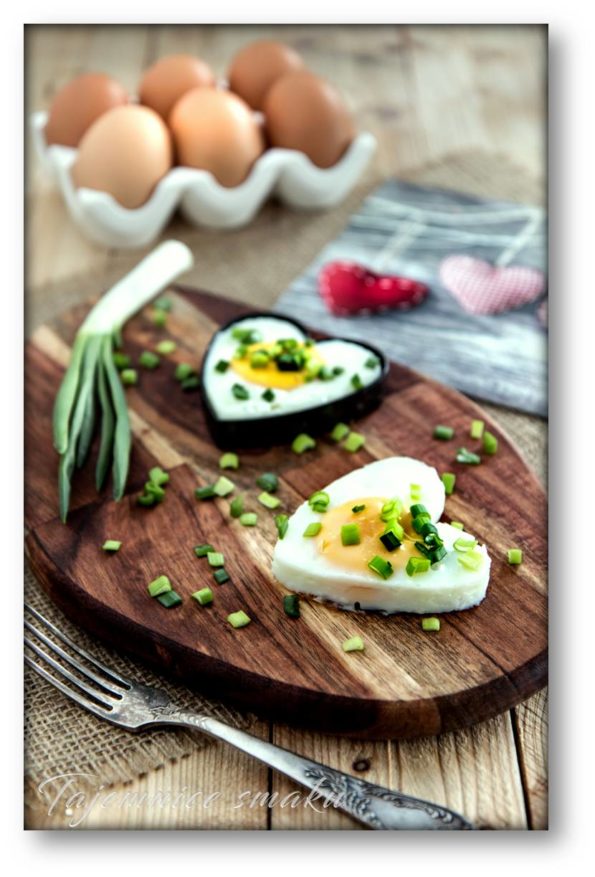 Ingredients
2 eggs
a teaspoon of clarified butter
a bunch of chives
salt, pepper
temperature resistant heart molds
pan with transparent lid :-)
Execution
Heat the clarified butter in a frying pan, arrange the molds and crack the eggs into them. We cover the pans, preferably with a glass lid, then we have control over the situation. We do not specify the frying time, because everything depends on the heating of the pan, the size of the eggs and, above all, your preferences as to the consistency of the yolk. Remove the ready eggs from the pan, remove the rings, salt, pepper and sprinkle with chives.
We brew coffee, turn on the music and there you go!
Let's give something special to our loved ones on this day, let's be creative, let's create a unique atmosphere.
We have an even better idea:
LET'S CELEBRATE VALENTINE'S DAY ALL YEAR!
Let every morning be the beginning of a nice day.
also check
Comments