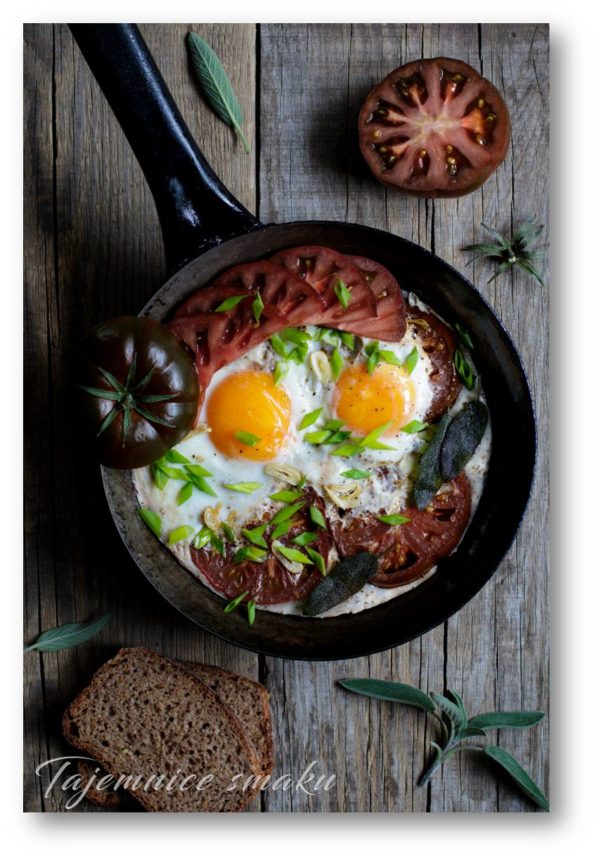 Looking for an idea for a quick and tasty hot breakfast? Yet in the morning we usually don't have time, but...  Enough throw a few ingredients into the pan, cover them with a lid and after a few minutes breakfast ready. Breakfast straight from the pan.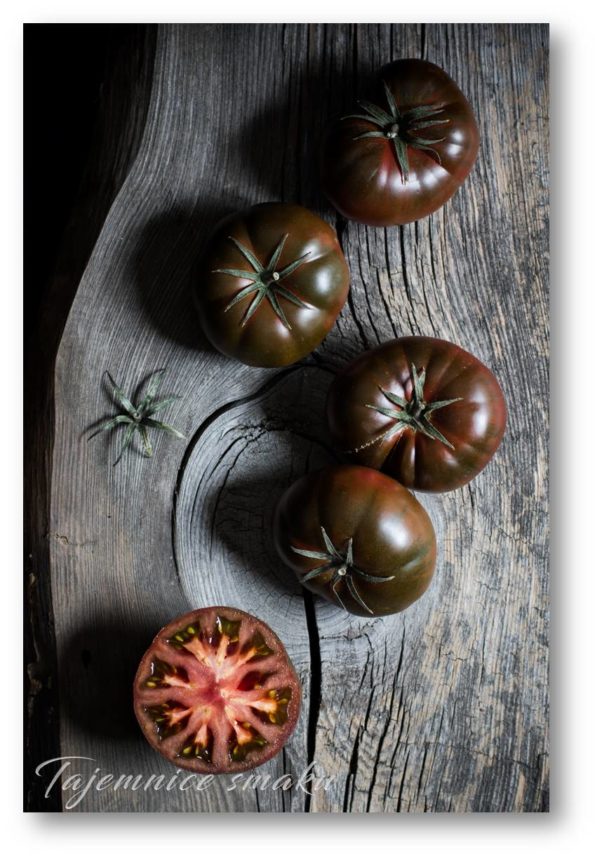 What do we need? Two eggs, tomato, garlic clove and 3 sage leaves. One, two, three and... let's do it!
Ingredients
2 eggs
1 - 2 tomatoes
1 garlic clove
3 leaves of fresh sage
1 teaspoon of clarified butter
a dab of olive oil
salt
pepper
chive
Execution
Peel the garlic and cut it into very thin slices. Heat the oil in a small frying pan and fry the slices very briefly garlic and sage leaves. Remove the garlic and sage from the pan and set aside paper towel.
Cut the tomato into slices, put some of the slices on the hot plate the pan in which we roasted the garlic and sage earlier. We hit it right away tomatoes two eggs, cover the pan and fry until they set proteins. If you like cut yolks extend the frying time.
Salt and pepper the ready dish, add it beforehand roasted garlic and sage, remaining fresh tomato slices and chives. Breakfast is ready.
Enjoy!
also check
Comments