<! - wp: heading ->
Sourdough for sour soup on a slice of bread or sourdough
<! - / wp: heading -> <! - wp: image {"id": 2802, "sizeSlug": "medium"} ->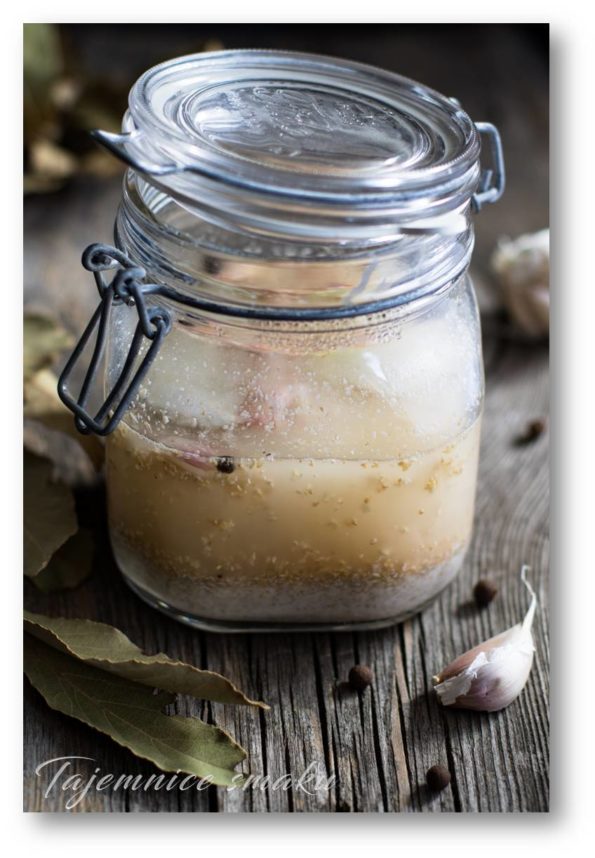 <! - / wp: image ->
Sourdough for sour rye soup can be prepared in two ways.
The first, more famous, is leaven made of rye flour, water, additives such as garlic, bay leaves, allspice, peppercorns and a slice of sourdough rye bread.
The second is sourdough with the addition of sourdough. How to make sourdough with sour rye soup? Just like the first one, only instead of a slice of bread, add 30 g of leaven. The sourdough for sour rye soup with the addition of the leaven fermented faster and is ready practically after two days.
Ingredients
30 g of sourdough (wheat or rye) or a slice of sourdough rye bread
500 ml of boiled lukewarm water
100 g of type 2000 wholemeal rye flour or whole grain
2 - 3 bay leaves
a few peppercorns
a few grains of allspice
2 - 3 cloves of garlic, shelled (or not)
Execution
Pour the flour into the scalded jar, add the bay leaves, allspice, pepper, and crushed garlic with the flat part of the knife. Add ripe sourdough or a slice of sourdough rye bread. Pour the water, mix it, cover the jar with gauze and put it aside in a warm, dark place. We mix and try every now and then. Sourdough with a slice of bread will be ready in 4-5 days. If we add mature leaven, the sour rye soup base will be ready after 2 days.
When the sourdough reaches the appropriate acidity, we can add it to the sour soup or close the jar and keep it in the refrigerator for about 2 weeks. We can also strain the leaven through a sieve and store it without additives.
Enjoy your meal!
also check
Comments