Original Swedish Herbs - a unique composition of herbs
What are Swedish herbs?
Swedish herbs are a composition of extracts from medicinal plants helpful in many types of ailments. Once there were no antibiotics and chemical drugs, to help themselves, people used what nature gave them. The healing power of herbs in folk medicine has been used for centuries.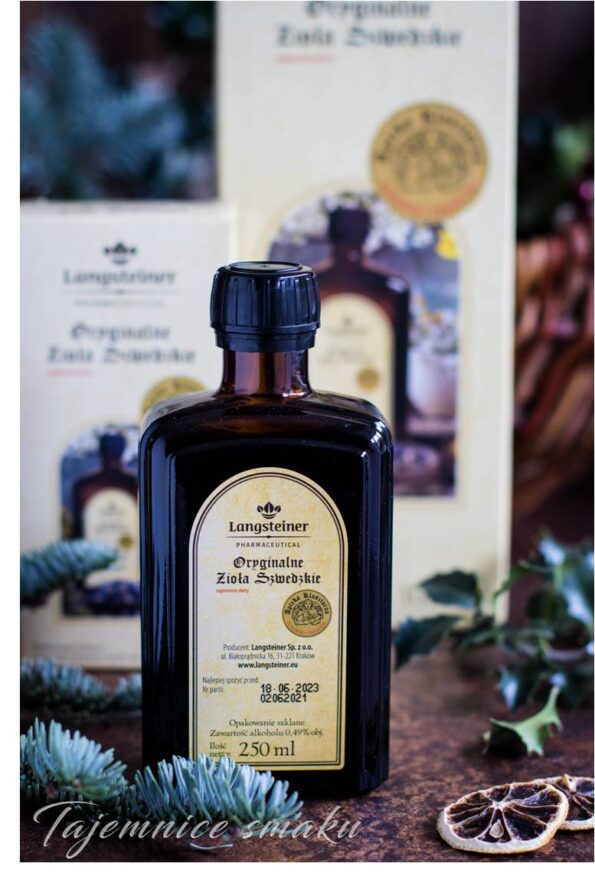 The formula for Swedish herbs has been around for hundreds of years, under many different names and in many forms. Already at the beginning of the 16th century, Paracelsus developed an elixir of aloe vera, myrrh and saffron, which was considered a "medicine for long life".
The recipe was lost after the death of Paracelsus, but in the 18th century the Swedish physician Dr. Samst rediscovered the formula and compiled a list of 46 ailments in which bitter herbs were supposed to bring relief. Among them, he mentions such health problems as: headaches and dizziness, vision problems, rashes, eczema, toothache, sore throat, gastrointestinal ailments, body weakness, lack of appetite and anemia, cuts, bruises, burns and frostbite, rheumatic pains, insomnia and even alcoholism.
After the death of the Swedish doctor, the potion was named Swedish Bitter (Schwedenbitter). In modern times, it was popularized by Maria Treben, an Austrian herbalist who cured typhus thanks to Swedish herbs.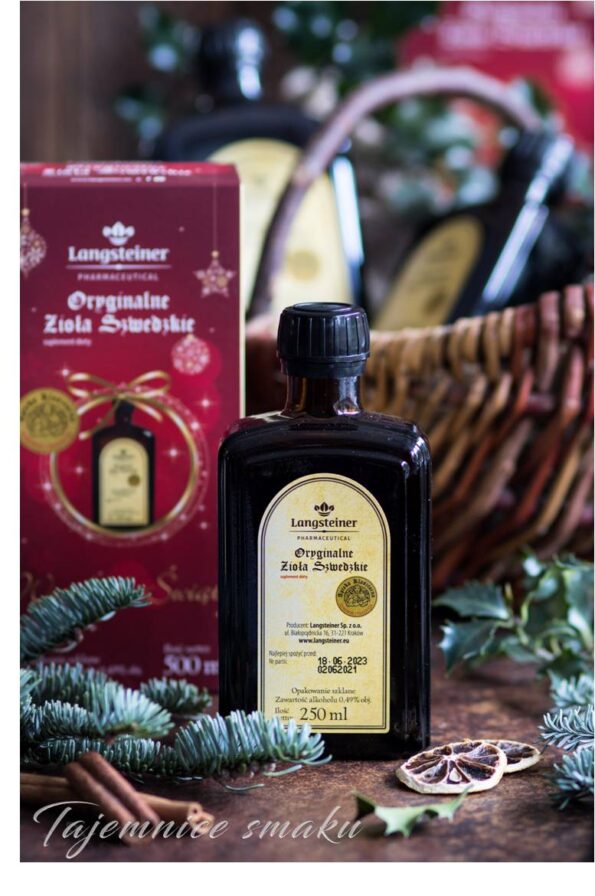 What are Swedish herbs?
Original Swedish Herbs as stated their manufacturer, Langsteiner, is a unique composition of herbs that affects the proper functioning of the liver, helps in maintaining the proper functioning of the urinary tract, lipid metabolism, supports the maintenance of normal body weight and the functioning of the digestive system. Original Swedish Herbs include: :
Gentrian root - helps with lack of appetite, digestive disorders.
Angelroot - stimulates the body's secretory functions, increases the secretion of digestive juices, saliva, urine and sweat.
Myrra - helps maintain normal cholesterol levels.
Green walnut fruit - supports intestinal function, is also an oxidant and supports the control of lipid metabolism.
Mullein flower - supports digestion and kidney and bladder function.
Bitter orange pericarp - supports digestion, helps in the absorption of nutrients, supports the maintenance of normal body weight, supports the metabolism of lipids and carbohydrates.
Ginger root - stimulates the secretion of saliva and gastric juice, has a cholagogic and antispasmodic effect, eliminates flatulence, increases appetite.
Cinnamon bark - stimulates the appetite, prevents flatulence, accelerates digestion and supports glucose metabolism.
Cardamom fruit - strengthens the stomach, improves digestion, stimulates appetite and supports the absorption of food, eliminates flatulence.
It is worth remembering that Original Swedish Herbs contain alcohol, so they are not recommended for pregnant women and nursing mothers. However, people suffering from kidney failure, intestinal obstruction, high blood pressure or liver damage should consult a doctor before using them.
Christmas is coming and if you like practical gifts, maybe a bottle of Original Swedish Herbs in a beautiful Christmas package will be one of the gift ideas.
This post was written in collaboration with Langsteiner
also check
Comments