Chocolate Cinnamon Cookies

The addition of cinnamon makes the recipe for chocolate cookies a good alternative to gingerbread, quick and easy to prepare.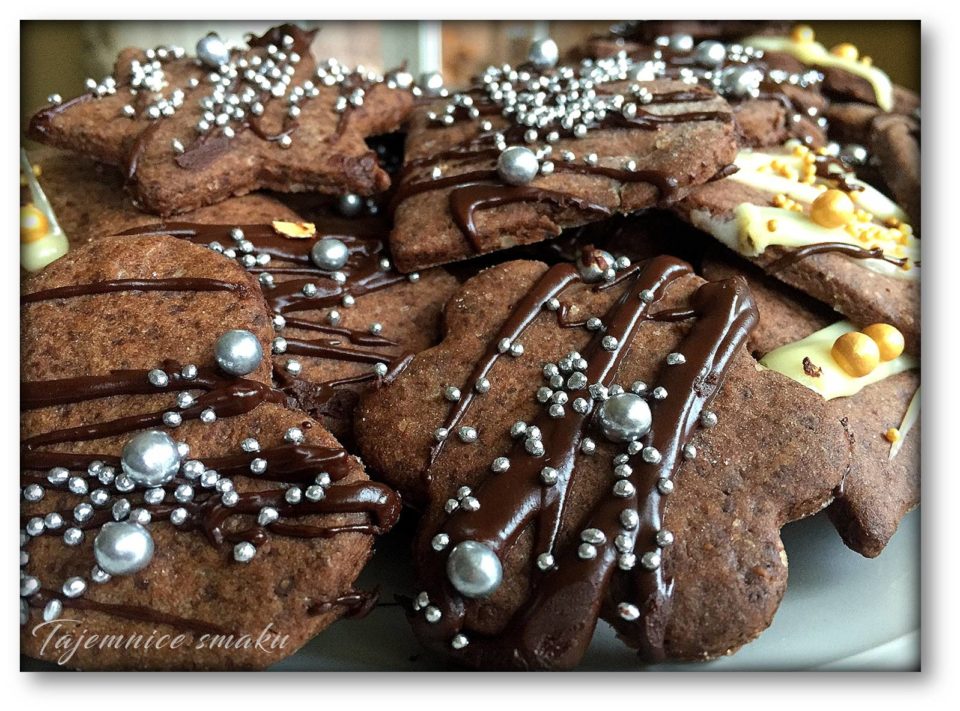 Ingredients
175g butter
½ cup brown sugar
2 eggs
½ pack of vanilla sugar
1.5 tsp baking powder
250g wheat flour
120g potato flour
a pinch of salt
½ teaspoon cinnamon
150 gr dark chocolate
Dark glaze
100g dark chocolate
1 tbsp butter
1 tablespoon of milk
White icing
100g white chocolate
1 tablespoon plain yogurt
Decoration
gold and silver candies beads - sprinkles
Execution
We beat the butter with sugar and vanilla sugar until a white fluffy mass. Then add the eggs one by one and beat for a while, grate the chocolate and add it to the mass. Mix all ingredients thoroughly. Sift the wheat and potato flour together with the baking powder and cinnamon onto the pastry board. Put the dough on it and knead the ingredients to a smooth dough. We hide the dough in the fridge for at least an hour.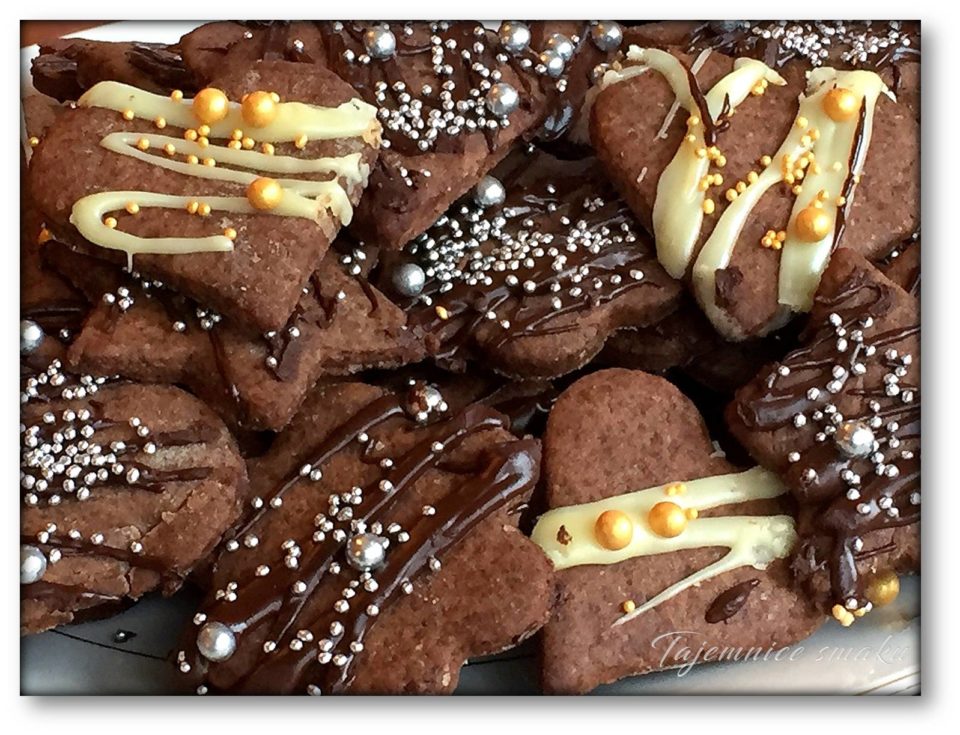 Preheat the oven to 180°C, roll out the dough into a cake about 0.5 cm thick (for ease, you can divide it into smaller parts) cut out cookies with cookie cutters, combine the rest of the dough into a ball , roll out again and cut out different patterns. Bake the cookies for about 10 minutes, when cool, decorate with toppings and sprinkle with various sprinkles, as desired.
Toppings:
Dissolve the dark chocolate in a water bath, add butter and milk.
We do the same with white chocolate, dissolve it in a water bath and add natural yogurt.
Recommended for holidays, New Year's Eve or other events.
Enjoy!
Save
Save
Save< /span>
Save< /span>
Save< /span>
Save
Save< /span>
Save
also check
Comments