CHRISTMAS, CHRISTMAS, CHOCOLATE AND PUMPS :-)
Plums on our pre-Christmas shopping list are one of the most important items :-) We use them for dried compote, herring, dumplings - as many houses as many different Christmas dishes with plums.
This time we baked a plum and chocolate cake in a silicone "Christmas tree" mold - THE MAGIC OF CHRISTMAS :-)
The cake is moist, soaked with tincture, chocolate, sweet and strongly plum-like.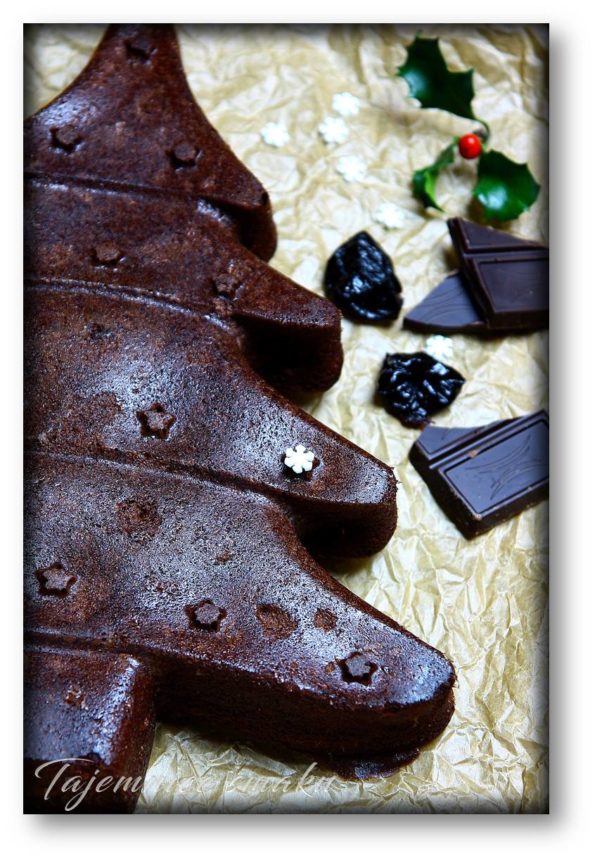 Ingredients
500g prunes
1 jar of plum jam
1 teaspoon cane sugar
hot water
100ml tincture (preferably plum)
CAKE
250g of butter
200g icing sugar
4 eggs
1 teaspoon baking powder
3 tablespoons of cocoa
6 tablespoons of flour
WEIGHT
3 eggs
3 tablespoons of cocoa
250g butter
200g sugar
CHOCOLATE Icing
50g of butter
2 tablespoons of milk
100g dark chocolate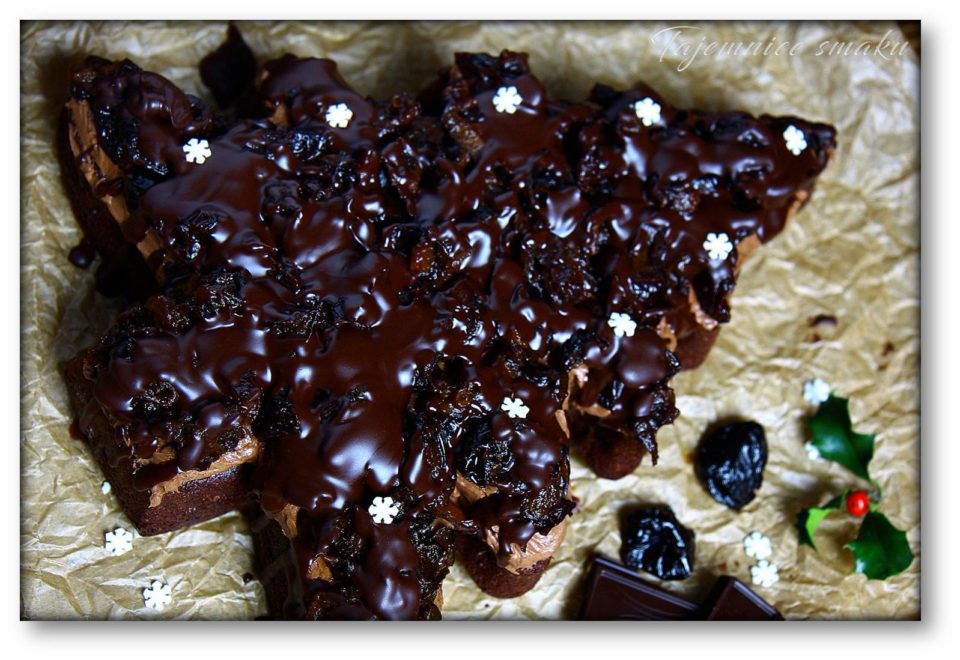 Execution
Slice prunes into strips, pour warm water over them and add a teaspoon of cane sugar. After an hour, drain and leave in a strainer until the cake is decorated.
We beat the butter with sugar and egg yolks, add the flour, baking powder and cocoa. Finally, gently mix with the whipped egg whites. Transfer the dough to a mold lined with baking paper. (Assuming that we use a 23x39cm tin, if there is no need for a silicone mold).
Bake at 180C for about 20 minutes (bake until the stick is dry, i.e. at the end of baking, insert the stick into the cake, in the place where it is the thickest, pull out the stick and check if it is dry)
We baked in the form of a "Christmas tree" a little longer, about 45 minutes, because the dough was higher.
Butter mass - Kurd the butter. Beat the steamed eggs with sugar, add cocoa, then add to the grated butter..
Chocolate topping - Dissolve the ingredients in a water bath.
After baking, let the cake cool down, then soak it with your favorite tincture, then spread it with plum jam, put butter on the jam, and drained plums on top. We finish the work with chocolate icing... phew, a lot of it, but it's worth it :-)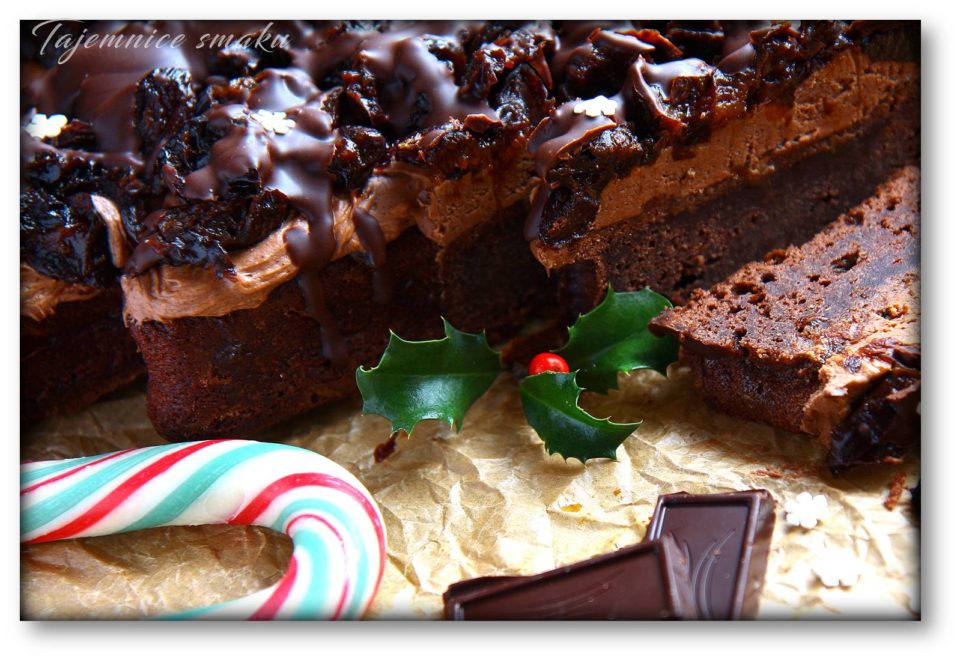 The proportions for the chocolate plum cake are best suited to a 23x39cm mold.
Save< /span>
Save
Save
also check
Comments