SPELTED GINGERBREAKINGS WITH WALNUTS AND APRICOTS
Instead of ordinary gingerbread flour, we can use our own, special and unique flour. It is enough to replace ordinary flour with spelled flour and mix it with your favorite nuts and other dry spices. We have plenty of walnuts this year, so we used them.
You could say that we have obtained "spiced Italian spelled flour" ;-)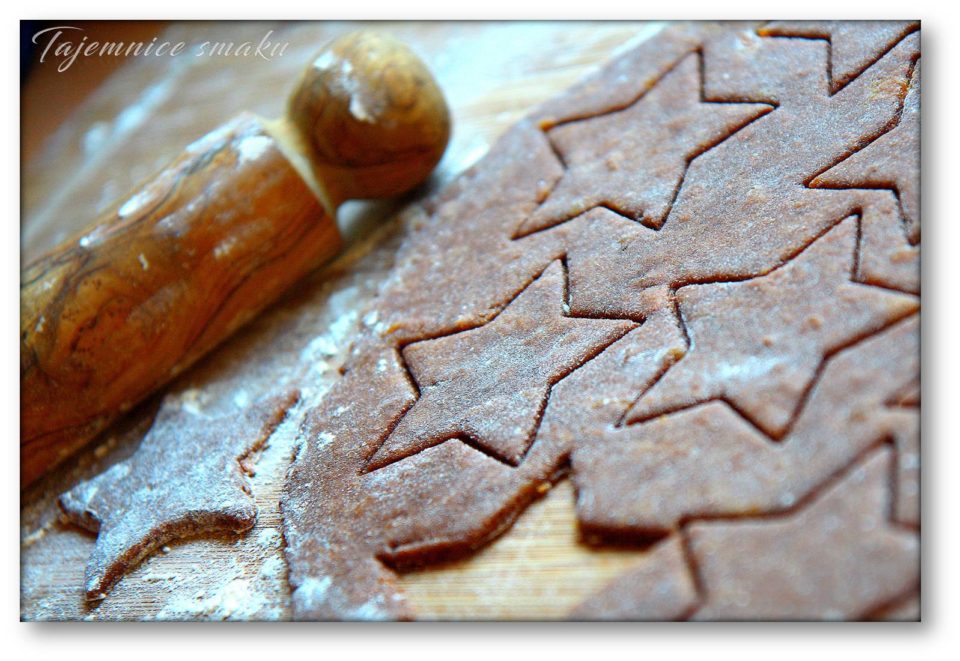 Ingredients
150g sugar
200g honey
50g butter
2 balls
100g dried apricots
NUT FLOUR
550g spelled flour
200g walnuts
3 tablespoons of cocoa
20g gingerbread spice
1 teaspoon baking powder
1 teaspoon of soda
1/2 teaspoon salt
Icing
50g dark chocolate
25g butter
1 tablespoon of milk
additionally:
candies, sprinkles for decoration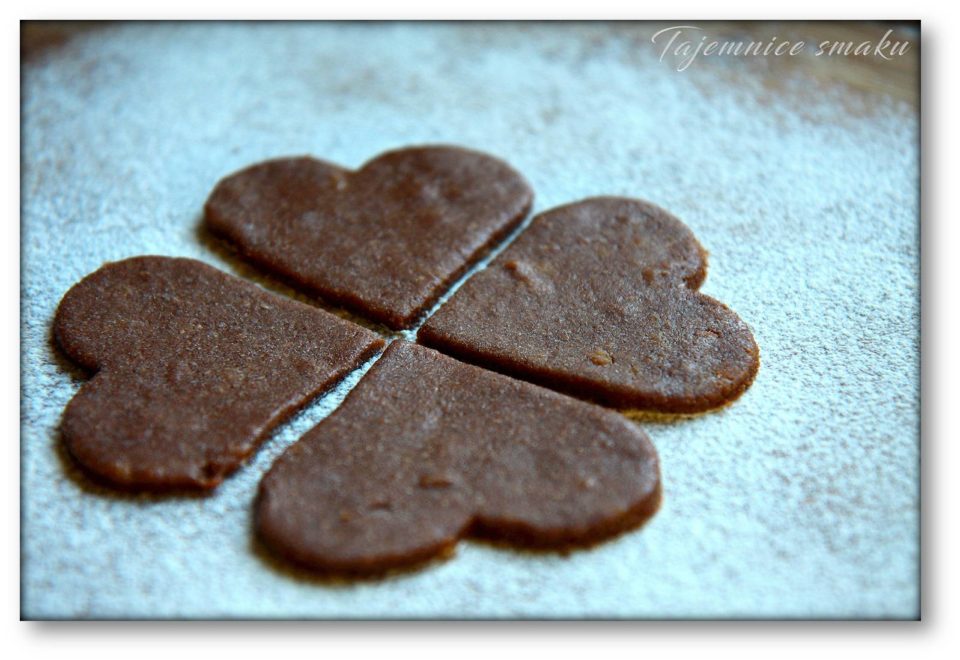 Execution
Mix all the ingredients for the peanut flour into a powder.
Whip butter with honey and sugar, add one egg at a time. Then add the nut flour in portions.
Chop the apricots very finely, add to the dough.
Put the ready dough in the fridge for 1-2 hours. In the meantime, line the trays with baking paper.
Take the dough out of the fridge, roll it out in batches to a thickness of 0.3 - 0.5 cm and cut out stars, hearts, etc.
Bake for 10 minutes at 180°C.
Cool gingerbreads with fanciful icing and decorate with sprinkles.
Topping: Break the chocolate into cubes, dissolve in a water bath (in a bowl over boiling water), stirring constantly, slowly adding butter and milk.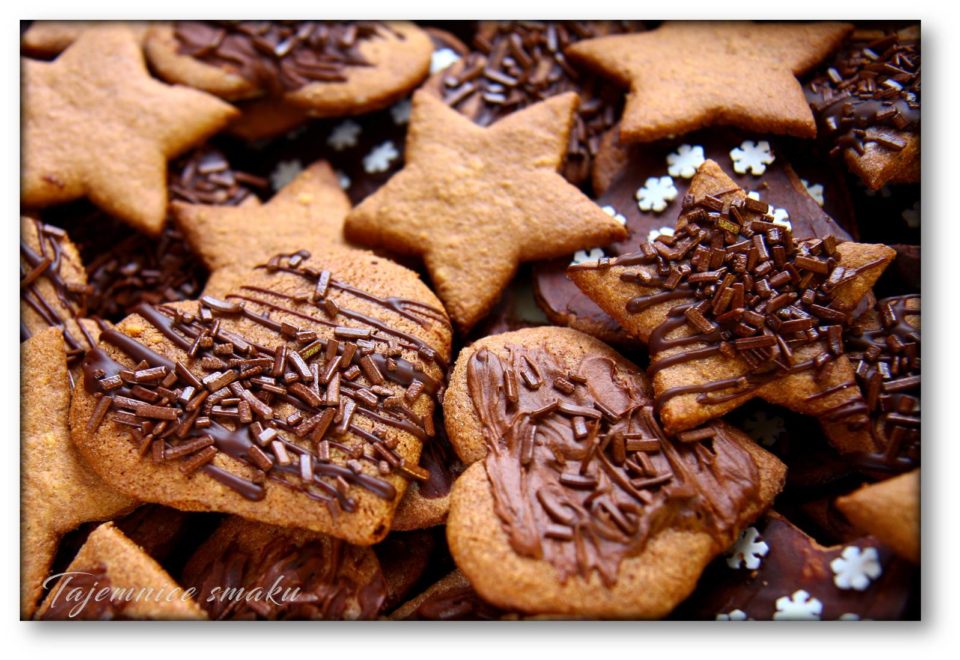 Enjoy!
Save< /span>
Save
Save< /span>
Save
also check
Comments