Valentine's Day - orange cookies with dried fig jam and oranges
We brought fig-orange jam from Croatia. It was so successful that only nice jars remained ;-) As an experiment, we decided to make a similar delicacy at home. Due to the fact that dried figs are available all year round, we used them for our experiment.
Effect?
We added jam to the cookies, which disappeared even faster than this jam from Croatia... and not even a... jar left ;-)
If we use heart-shaped molds, we will get Valentine's Day sweets :-)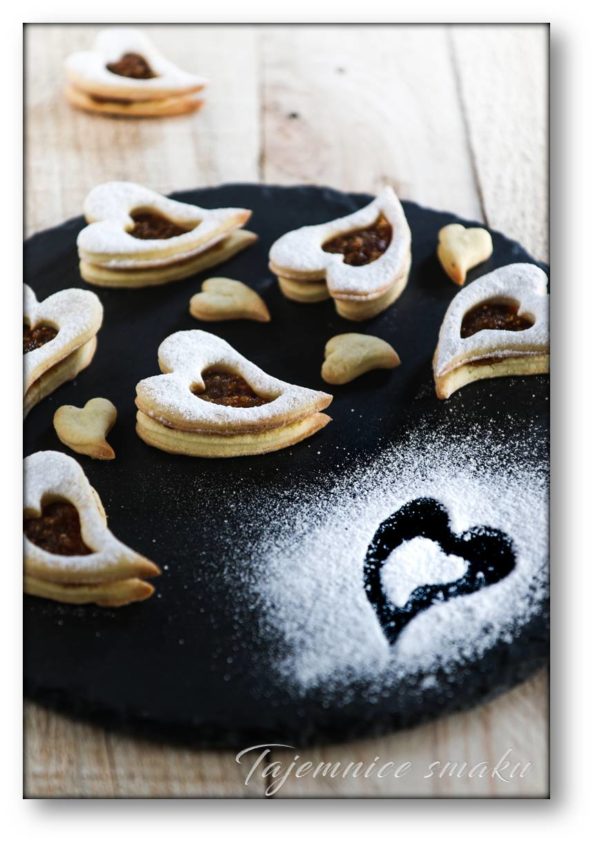 Ingredients
Jam
200g dried figs
3 oranges - juice and zest
1 tbsp cane sugar
Cookies
orange syrup: 200ml orange juice + 2 tablespoons sugar
180g butter
250g cake flour
50g potato flour
60g sugar
1 egg
1/2 teaspoon baking powder
pinch of salt
powdered sugar for decoration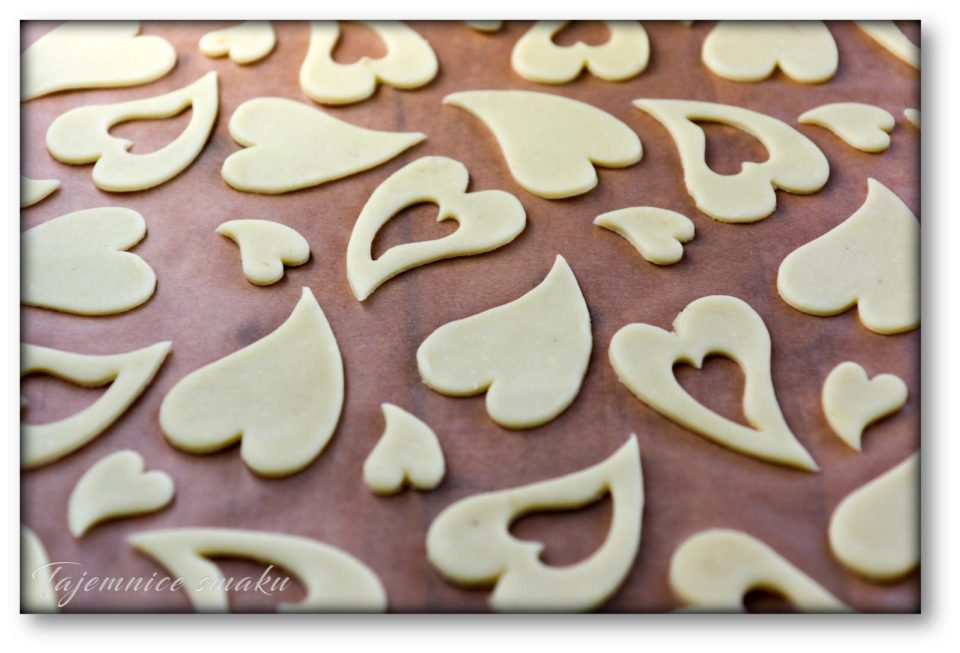 Execution
Jam
Scrub the oranges, grate the skin and squeeze the juice. Cut the figs into smaller pieces (remove the hard ends), pour the orange juice, add the grated peel, a spoonful of sugar and put aside, preferably overnight in the fridge. We can omit the sugar, but we got sour oranges ;-)
Then, we blend the whole thing, put it into a saucepan and heat it over low heat, reducing it to the consistency of jam.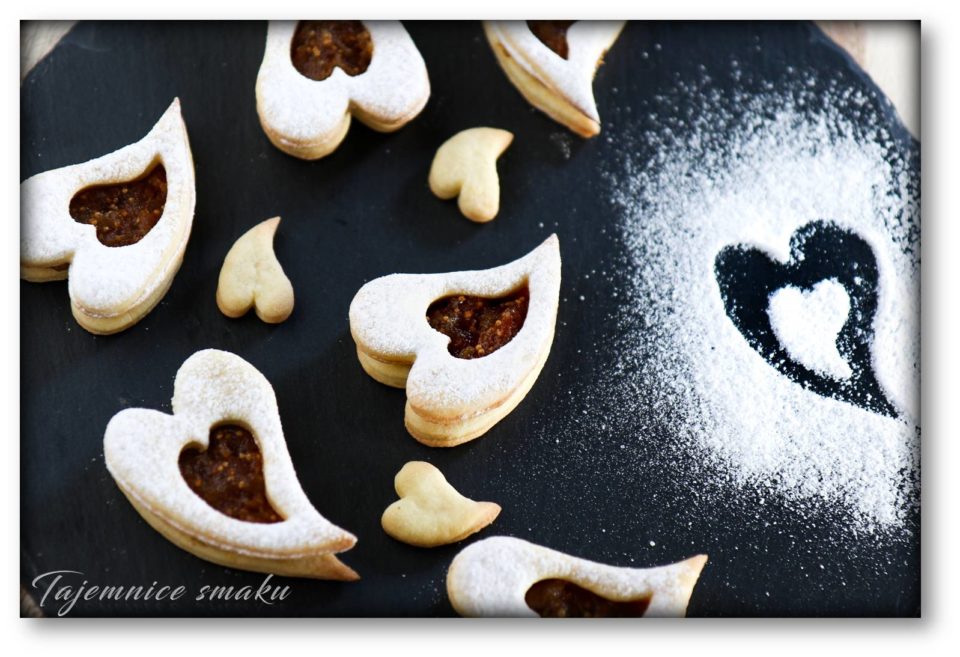 Cookies
First, we prepare the orange juice syrup. To 200 ml of squeezed orange juice, add 2 tablespoons of sugar and in a saucepan or pan, reduce the liquid over low heat to obtain the consistency of syrup. We put it aside, let it cool down.
On the pastry board, mix the cake flour with the potato flour. Add baking powder, sugar, salt. Then add the butter in pieces and combine with each other by chopping with a knife. For ease, butter can be mixed with dry ingredients in a blender for the so-called. "wet sand".
Add the egg and the cooled orange syrup, knead the dough. When ready, wrap in cling film and put in the fridge for at least an hour.
Roll out the chilled dough to a thickness of about 3mm, sprinkling flour when rolling. Cut out cookies using cookie cutters. Cut a hole in half of the cookies.
Bake for about 10 - 13 minutes at 180°C on a baking tray lined with baking paper. Let's be vigilant at the end of baking so that the cookies don't get too brown.
When the cookies cool down, sprinkle the ones with the hole with powdered sugar, and the ones without the hole with warm jam and combine them.
Save< /span>
Save< /span>
Save
Save
also check
Comments