Lemonade recipe: elderflower syrup, a few ice cubes, water, a slice of lime and you're done!
The end of May or the beginning of June is the time when I take my basket, scissors and go for a walk in search of elderberry flowers. Preferably away from the road, where cars do not drive, and wild lilac bushes are abundantly covered with fragrant flowers.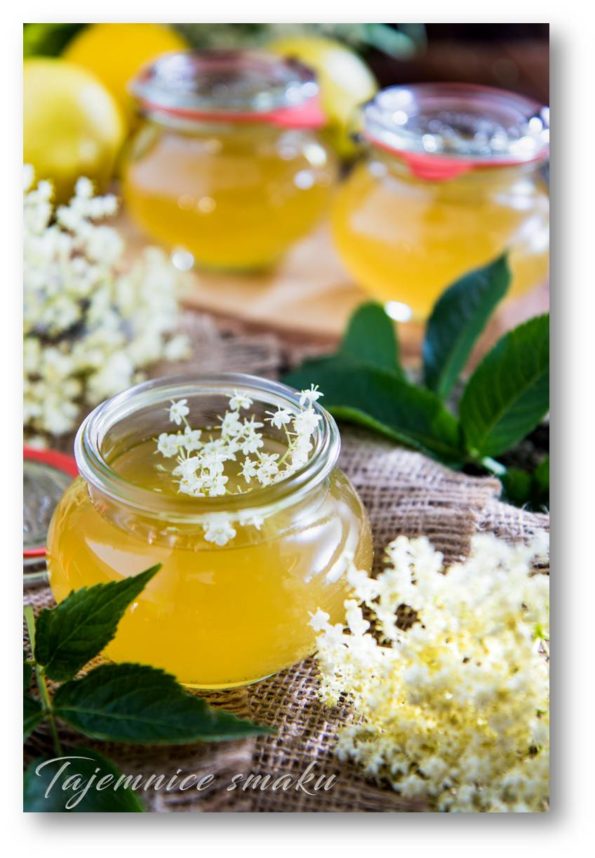 We always cut flowers when the plants are in full bloom, we try not to pluck the whole bush. In some time we will come back for fruit, which, just like flowers, have beneficial health properties.
INGREDIENTS
50 medium-sized umbels of wild elderberry flowers
2 liters of water
1 - 1.5 kg of sugar
5 large lemons
EXECUTION
We cut the flowers from the stems with scissors, we try to cut them as short as possible, because the stems are bitter. Then pour 2 liters of boiling water and knead it slightly so that all flowers are immersed in water. Cover with a cloth, leave for about 12 hours, preferably overnight.
The next day, strain the flowers with water through a sieve lined with gauze into a pot, wrap the remains in gauze and squeeze out all the juices. Add sugar, heat until it boils, just enough to dissolve the sugar. Add the juice squeezed from the lemons, continue to cook for a while on low heat. Pour the hot syrup into scalded jars, cover with a blanket for 2 hours (so-called dry pasteurization). We store it in a cool place.
Cheers!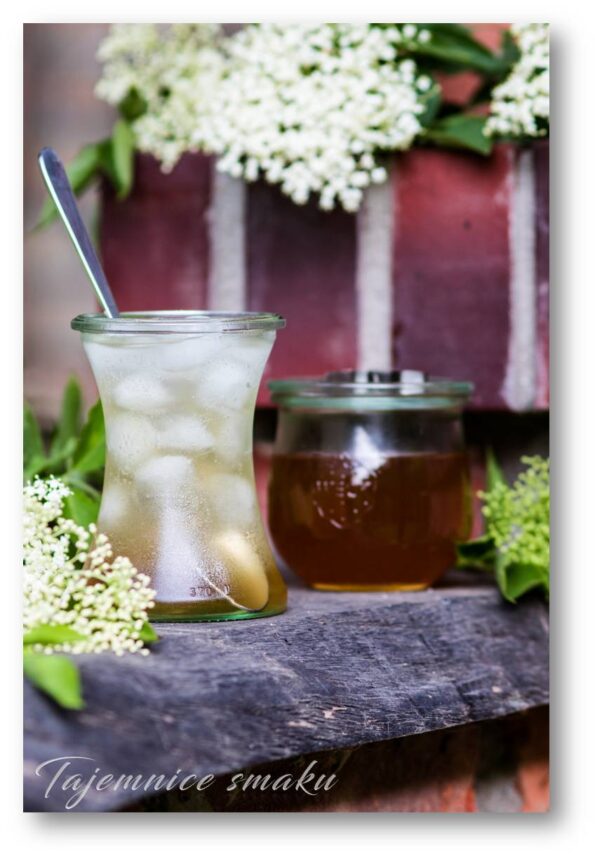 Recipe for a delicious and refreshing lemonade - elderflower syrup, a few ice cubes, water, a slice of lime and it's ready!
I also recommend recipes at:
Nalewka of elderberry flowers - tincture of hyćka flowers
Spring no-bake cake with lemon and elderflower flavor
also check
Comments