Salad with spinach, boiled or baked beetroot, a handful of blueberries served with fried smoked cheese
During a visit to the Figa family organic farm in Mszana, we stocked up on various products made of goat's milk. One of the cheeses that satisfied our palates was smoked goat bundz.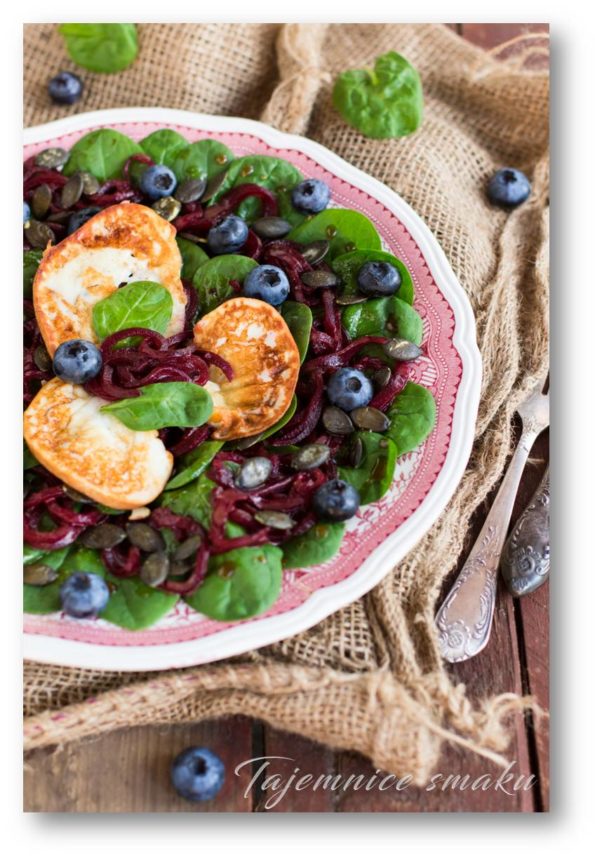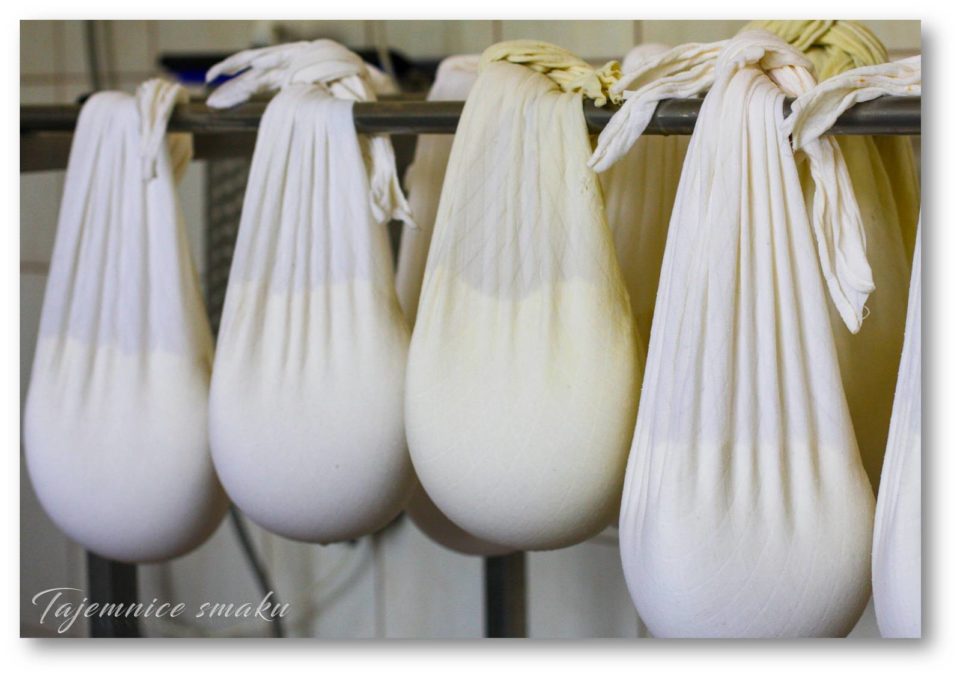 Smoked goat bunz is a traditional rennet cheese prepared from organic goat's milk. Produced using methods known in the Carpathian lands as early as the 15th century. Salty and smoky in taste - perfect not only for a sandwich or as a semi-finished product for salads. days changes the taste to a more expressive one, gaining the recognition of more and more amateurs. Perfect for a barbecue or a bonfire." (Description from Figa serykozie.pl)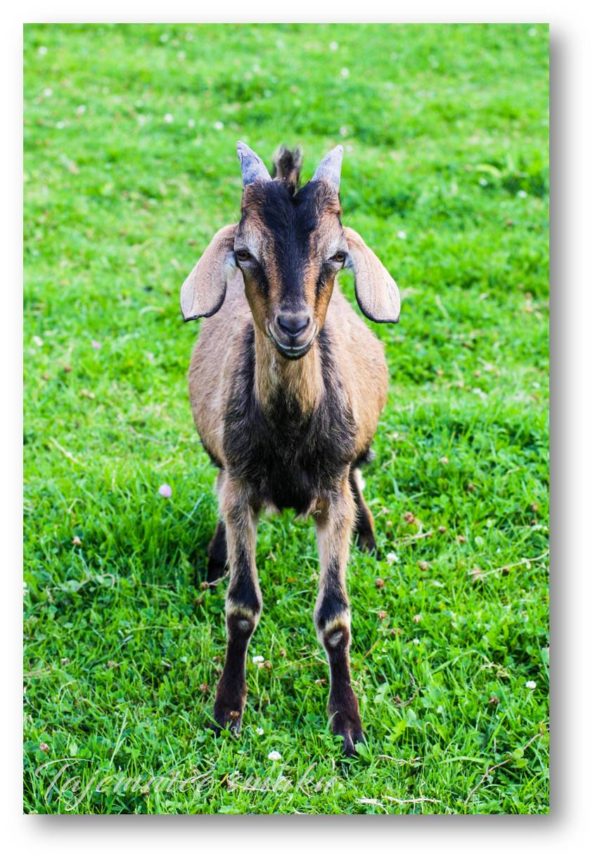 Salad with spinach, boiled or baked beetroot, a handful of blueberries served with fried and still warm smoked cheese... delicious. However, for everything to taste good, it is important to fry the cheese just before serving the salad. When the smoked, fried cheese cools down, it is hard and rubbery.
We can use other smoked cheese for this salad, e.g. oscypek, halloumi, etc.
INGREDIENTS for one serving
SALAD
a handful of fresh baby spinach
60 g of smoked goat cheese
1 teaspoon of cooking oil
1 medium boiled or baked beetroot
1-2 tablespoons of pumpkin seeds
a handful of blueberries
SOS
2 tablespoons of olive oil
1 tablespoon of honey
1 tablespoon of balsamic vinegar
salt, pepper
EXECUTION
Beetroot is cooked or baked in the oven, or we buy it already cooked.
Cut the cooled down and peeled beetroot into slices and then into sticks. We can also use a spiralizer (the so-called slicer, vegetable sharpener) to get beetroot spaghetti.
Pumpkin seeds are roasted in a dry frying pan
Mix the ingredients for the sauce together, season with salt and pepper.
Wash the spinach, dry it and put it on a plate.
Place spaghetti or beetroot sticks on the spinach, pour the sauce on.
Cut the cheese into slices and fry it in a pan in oil until golden brown.
We put hot cheese on beets, sprinkle with blueberries and roasted pumpkin seeds.
I recommend serving immediately while the cheese is still warm.
also check
Comments