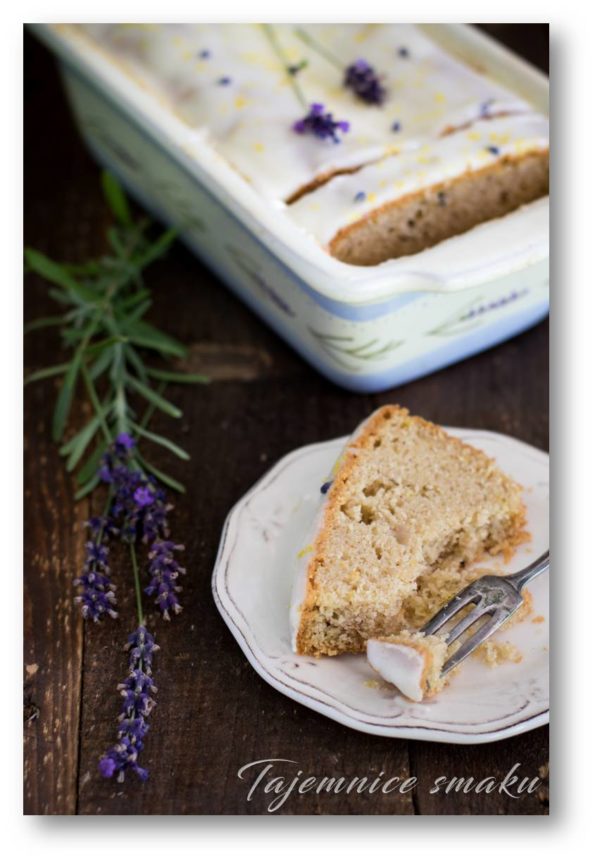 Lavender are beautiful and aromatic flowers that we associate with summer, holidays, as well as... a wardrobe, where lavender bags are designed to scare off moths lurking on our sweaters with their aroma.
Lavender can also be found in cosmetics and in the home medicine cabinet. The flowers are used in herbal medicine, the infusion has calming, antispasmodic and antiseptic properties. Lavender flowers are also an interesting culinary herb.
We add fresh flowers to the cake during the flowering period. We can add dried flowers, but then in the amount half as much as we used fresh. A very important note, even though we love the smell of lavender, let's not overdo it with the amount. Lavender is very aromatic and... the cake will smell more like a cosmetic product than a dessert.
Proportions for a cake mold with dimensions of about 12 x 25 cm.
Ingredients
CAKE
100 g cashews
150 g cake flour
1/2 teaspoon baking powder
1/2 teaspoon of soda
pinch of salt
zest of 1 lemon
juice of 1/2 lemon
1 level spoon of fresh lavender flowers (half less if using dried)
3 egg yolks
3 egg whites
150 g of butter
80g of sugar
Baking paper to line the mold or 1 teaspoon of butter and 1 tablespoon of breadcrumbs
Topping
100 g powdered sugar
20 g of butter
30 g cottage cheese
5ml lemon juice
Execution
CAKE
Mix the cashew nuts as finely as possible. In a large bowl, mix together the mixed nuts, flour, baking powder, baking soda, lemon zest and lavender flowers.
Beat the butter and sugar until creamy, then add the egg yolks one by one and beat, add the lemon juice and beat for a while until the mass is fluffy.
In a dry bowl, beat the egg whites with a pinch of salt until stiff.
Combine the butter cream with the dry ingredients, then add the whipped egg whites and mix very gently.
Pour the dough into the prepared mold and put it in the oven preheated to 180°C. Bake for about 30-40 minutes until a toothpick comes out clean. After baking, remove the cake from the oven and after 10 minutes, transfer it to a wire rack and let it cool. After cooling down, pour the icing over the cake.
Topping
Whisk or briefly mix all the ingredients for the topping and spread on the cooled cake. Leave the cake in a cool place to harden the icing.
Enjoy!
also check
Comments