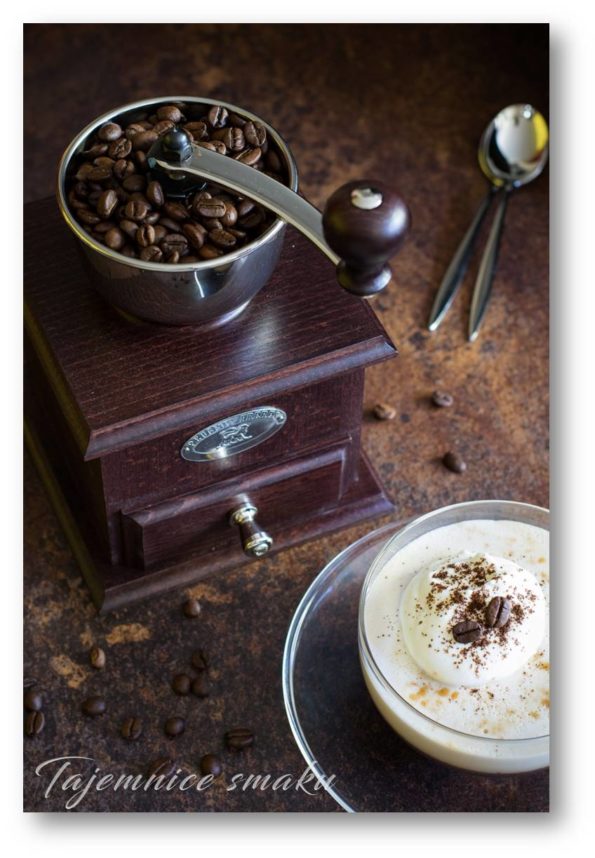 This dessert is almost like panna cotta. Why almost? Traditional Italian panna cotta  is prepared from cream, sugar, vanilla and gelatin. I suggest a classic dessert to break and make a vegan version. We replace regular milk for plant milk, in this case coconut, and gelatin for agar (agar-agar is a gelling substance that is made from algae, species red algae). So that it wouldn't be boring I enriched the dessert and my favorite dark chocolate and freshly brewed espresso.
The dessert can be poured into small bowls or cups. However, it looks best in transparent cups. *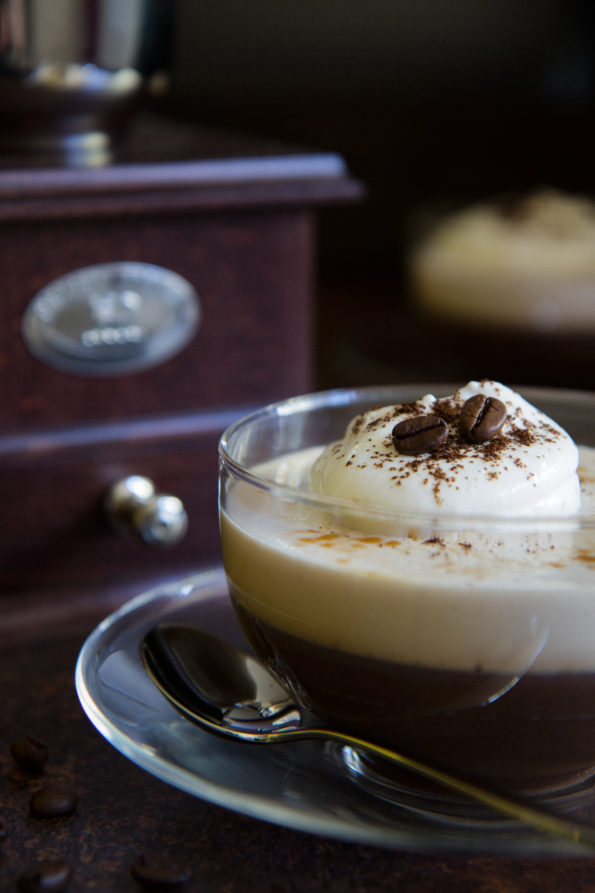 Ingredients
AND COFFEE LAYER
100 ml freshly brewed espresso (2 - 3 servings/cup infusion)
100 g dark chocolate
300ml coconut milk
2 - 3 tablespoons of coconut sugar
2 teaspoons of dark cocoa (can be black)
1/2 teaspoon of agar**
II VANILLA LAYER
200ml coconut milk
1 teaspoon of coconut sugar
1 teaspoon of vanilla sugar (with real vanilla)
1/2 teaspoon of agar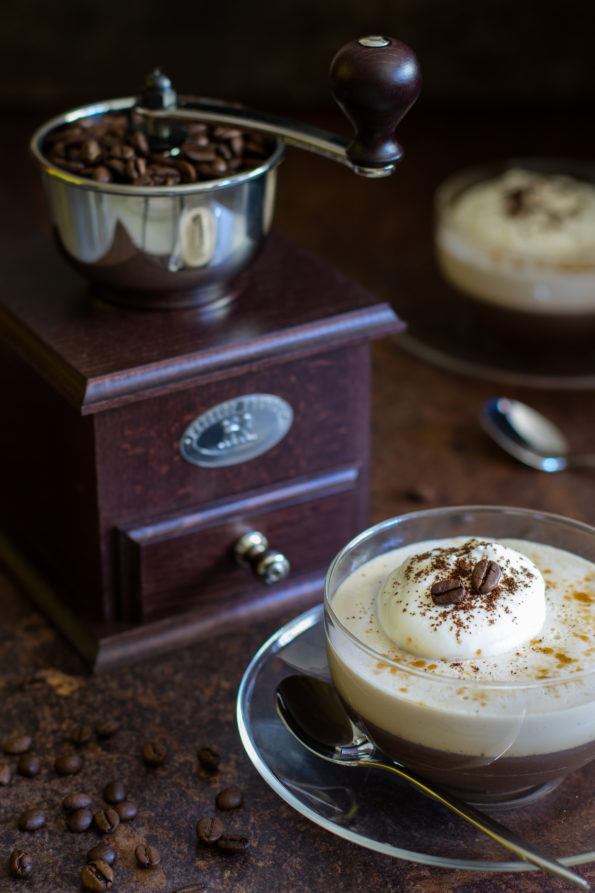 Execution
AND COFFEE LAYER
In a saucepan, heat the coconut milk over low heat, espresso and agar. Cook for about 5 minutes, stirring all the time, preferably a small rod. Then add broken chocolate, coconut sugar, cocoa, mix until the chocolate melts and remove from the burner. Pour the butter into cups and set aside to cool.
II VANILLA LAYER
As with the coffee layer, in a small saucepan, heat the coconut milk, agar, coconut and vanilla sugar. Cook for about 5 minutes, stirring constantly. Pour the ready mass onto the solidified coffee layer and leave it to cool.
We store the dessert in the fridge, just before serving, we can decorate it with a dollop of coconut cream, sprinkle with ground coffee and coconut sugar.
Enjoy!
* Coffee grinder and cups - TGhome:
Peugeot - Bresil line< /strong>
** The amount of agar depends on the manufacturer's recommendations, but not you should exaggerate with the amount of agar, the dessert should be velvety and slightly wobbly.
also check
Comments