Healthier version of chocolate dessert
Who doesn't like chocolate? I like it very much and when I get a chocolate craving I can't refuse it. Fortunately, there are ways to enjoy a chocolate dessert without remorse.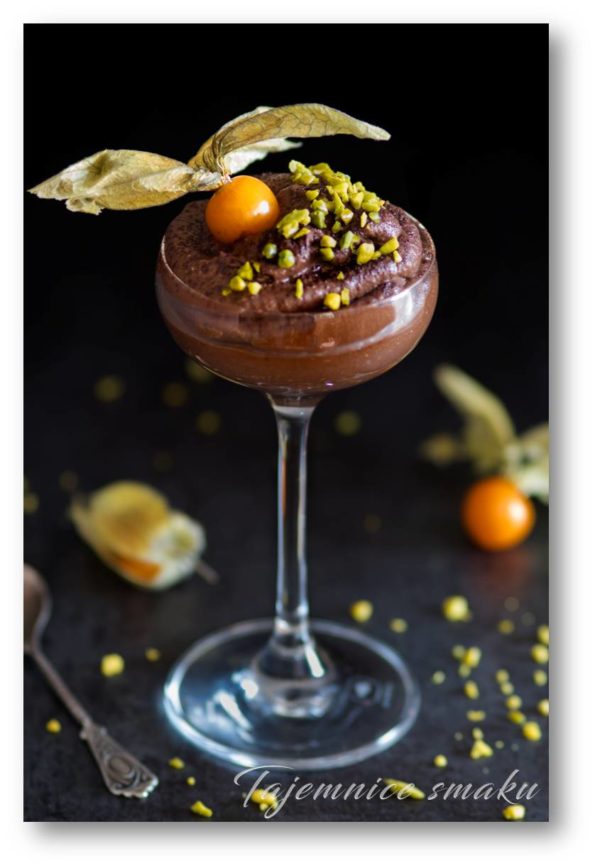 A few pieces of chocolate, avocado, coconut milk, maple syrup or honey for sweetness and we have a healthier version of traditional chocolate mousse. In addition, the preparation of such a dessert will take about 15 minutes, which is quick, healthy and chocolaty.
Ingredients
1 ripe avocado
1 tablespoon of lemon juice
80ml coconut milk
1 tablespoon of cocoa
1 teaspoon of maple syrup
20g dark chocolate
1 tbsp chopped pistachios
Fruits for decoration
Execution
Peel the avocado, remove the pit and sprinkle with lemon juice.
Dissolve the chocolate in a water bath together with 1 tablespoon of coconut milk. Add cocoa, mix and set aside.
Peeled avocado, melted chocolate, remaining coconut milk and maple syrup are blended to a mousse consistency.
Chocolate mousse is served in cups, sprinkled with cocoa, chopped pistachios and decorated with e.g. physalis.
Have a nice day!
also check
Comments