<! - wp: heading ->
Mushroom hummus
<! - / wp: heading -> <! - wp: image {"id": 2540, "sizeSlug": "medium"} ->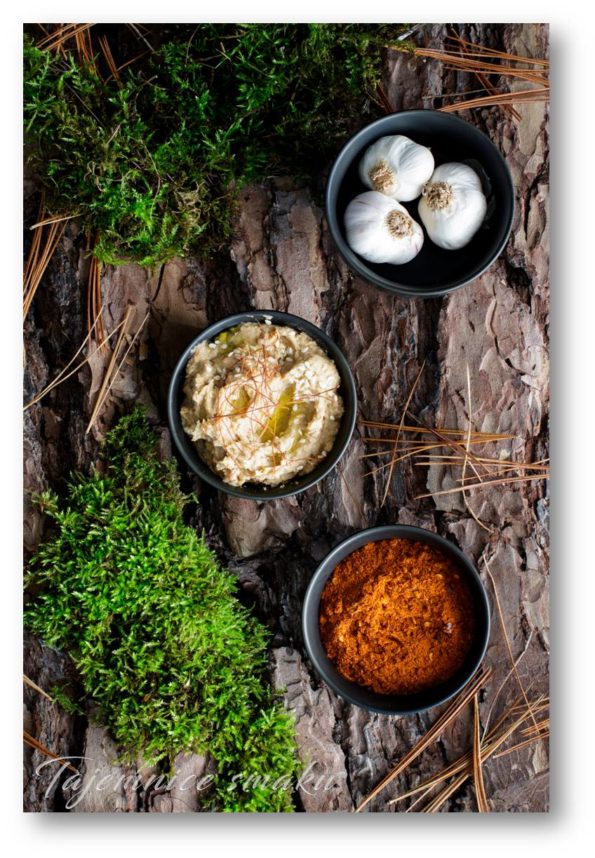 <! - / wp: image ->
Hummus, a paste based on chickpeas, is a great addition to bread, salads, pita or vegetables. There are many combinations and recipes for hummus, it is worth experimenting and modifying this dish. This time I propose a version with mushrooms, truffle oil and a spicy harissa spice mix.
We can add fresh, dried mushrooms (previously soaked, boiled and finely chopped) or fried and shredded mushrooms to hummus.
Ingredients
a can of chickpeas
100 g of cooked or fried and chopped mushrooms
1 teaspoon tahini sesame paste
1 clove of garlic
1 tablespoon of lemon juice
1/2 teaspoon of harissa (or more, it will be more spicy)
1 tablespoon of truffle oil or olive oil
salt
truffle oil and sesame to be served
Execution
Drain the chickpeas and keep the aqafaba, i.e. the liquid from the chickpeas can. All ingredients, except mushrooms, are mixed until smooth and velvety. If the hummus is too thick, add a little water (aquafaba). Finally, add the shredded mushrooms, mix them and, if necessary, season to taste.
Before serving, sprinkle with sesame seeds and pour truffle oil or olive oil.
Enjoy your meal!
also check
Comments