Don't throw away the leaven! What to do with sourdough?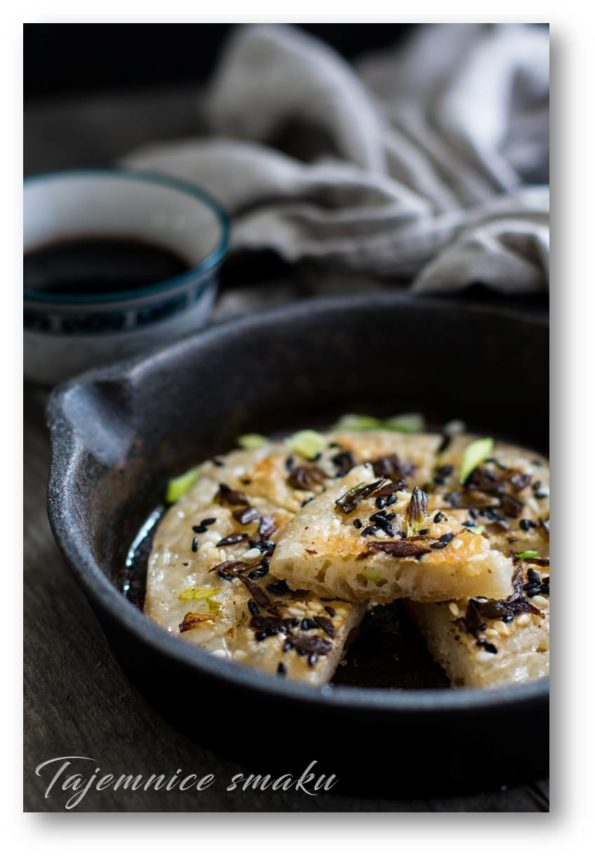 How often do you feed your sourdough for bread?
My situation is different and sometimes I use all the sourdough for baking bread, but sometimes I have surpluses. Then I empty almost the entire jar, leave a bit of sourdough at the bottom and add water and flour. But since I met and tried Mika's pancakes* recipe, I don't throw away a gram anymore. This is an extremely simple recipe for a delicious snack and most importantly, nothing is wasted.
I prepared the pancake from wheat sourdough, sprinkled with sesame seeds and chives and served with soy sauce. Such a set is very delicious, but experiment with other additions and share your ideas with me. We can also prepare pancakes, waffles, crackers from surplus sourdough... but more on that another time.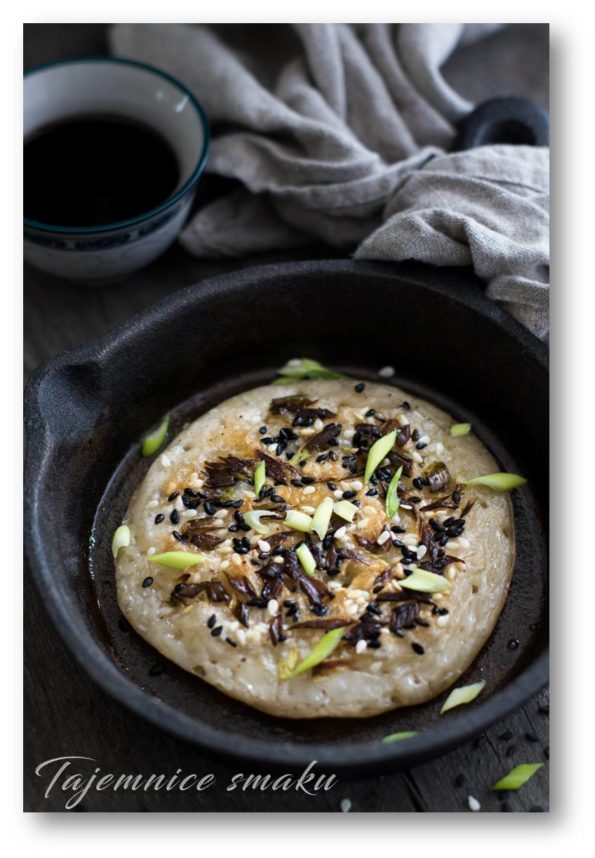 Ingredients
sourdough starter
chive
sesame
salt
pepper
oil
additionally - soy sauce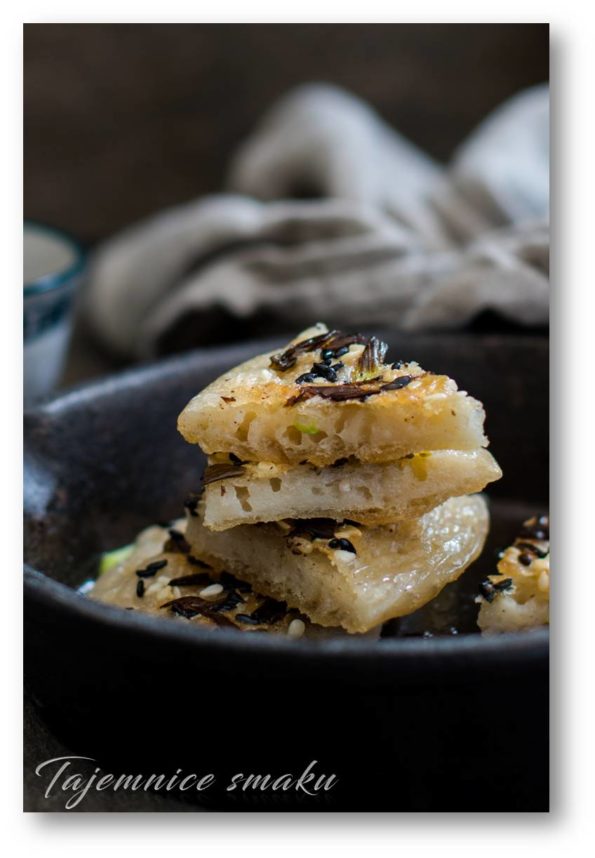 Execution
I have intentionally left out the amount of ingredients because it is not necessary for this recipe. We can fry a small pancake or a larger pancake. It all depends on how much sourdough you reject before feeding. For me, it is usually 2 - 3 tablespoons and I get a pancake with a diameter of about 10 cm. Such a perfect portion for a second breakfast.
In a frying pan, heat a little olive oil over medium heat and pour a portion of sourdough directly from the jar into the hot pan. Top with chopped chives and sesame seeds, season with salt and pepper. When the bottom of the pancake is golden brown, sprinkle the top with olive oil and turn the pancake over. Fry, making sure that the additives do not burn too much.
The finished cake can be cut like a pizza and dipped in soy sauce. I recommend giving it a portion of kimchi, a firecracker. I'm addicted to these pancakes, I'm experimenting with different toppings, which I highly recommend to you.
Enjoy!
*Sourdough pie idea - Mike G.
also check
Comments