Sopapillas - Mexican cinnamon donuts with honey. Crispy, light and delicious Mexican donuts on baking powder.
Sopaipillas or Sopapillas are crispy, light and delicious Mexican donuts. It is a very easy and quick dessert to prepare. It contains only a few typical ingredients that I think you will easily find in your kitchen cupboards.
Before baking, divide the dough into five portions, then each into four. This way you will get 20 donuts, which after frying are about the size of an apple. The dough can be divided into more parts, thanks to which we will get more, smaller donuts.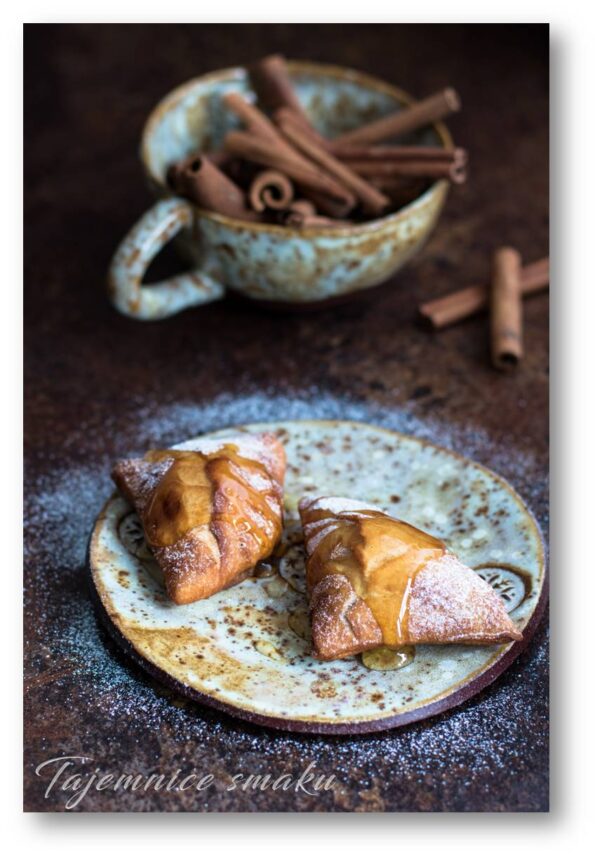 The Sopapillas dough is usually prepared with water, then the cookies can be served sweet (with powdered sugar, cinnamon, honey) or savory (with spicy additions). My today's proposal is a dessert with powdered sugar and honey, so I will prepare a cake with cinnamon infusion. While writing this text, it already dawned on me that next time I would experiment with anise infusion...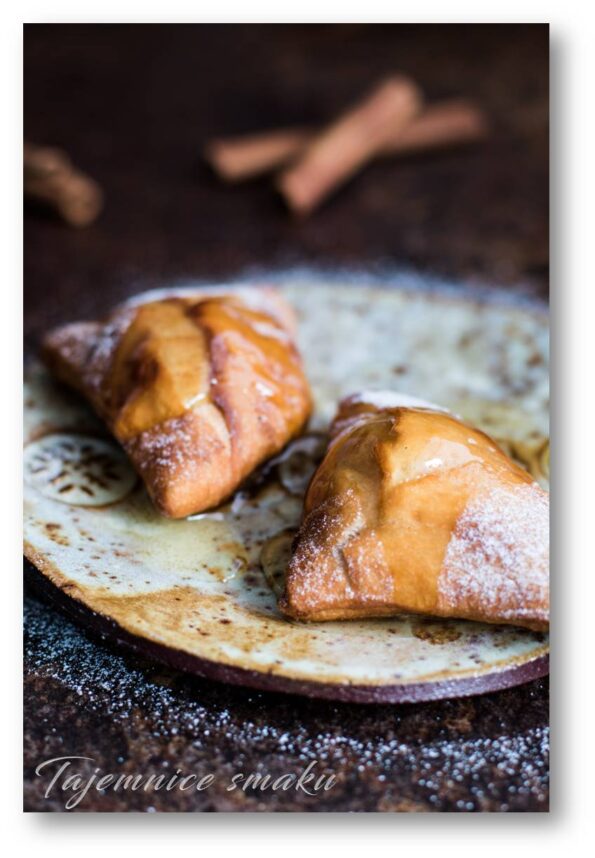 INGREDIENTS
350 ​​g of wheat flour type 500
1 teaspoon of baking powder
pinch of salt
60 g of butter
180 - 200 ml of hot cinnamon infusion or water
a piece of cinnamon stick and 300 ml of water (for cinnamon infusion)
powdered sugar
cinnamon (optional)
honey
1 liter of cooking oil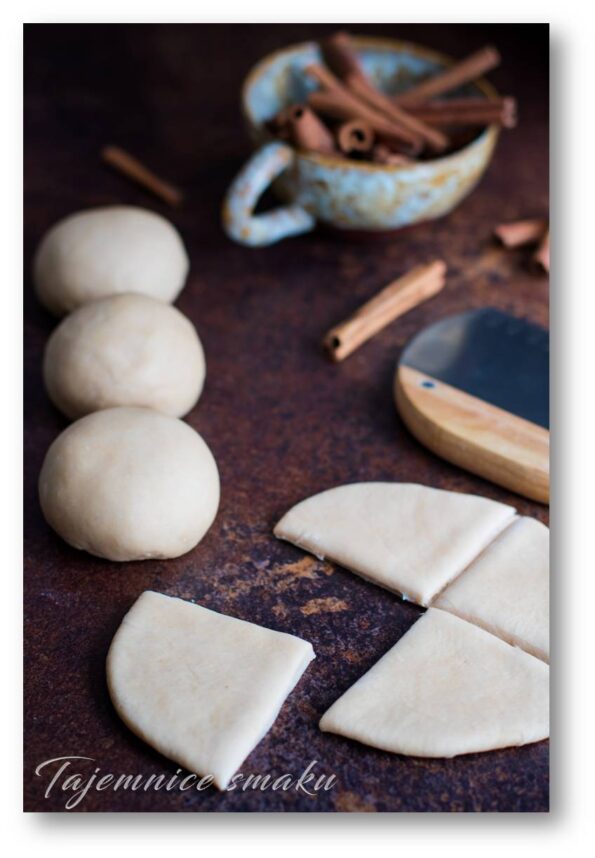 EXECUTION
Cinnamon infusion - about 300 ml of water, pour 1/2 cinnamon stick and cook over very low heat for about 15 minutes.
In a bowl, mix the flour, salt and baking powder.
We add the butter, I use a knife to cut thin slices directly into the flour.
Use your fingers to rub the butter into the flour.
Slowly add hot cinnamon infusion or water and knead the dough.
Transfer the dough to the worktop and knead for about 5 minutes until smooth.
We form a ball from the dough and cover it with an inverted bowl (the one in which we mixed the dough).
Leave the dough for about 20 - 30 minutes to rest.
Heat the oil to about 175°C.
Divide the dough into five parts, form each into a ball.
We leave one portion on the counter (we hide the rest under the bowl again).
Roll out the dough into a thin cake, cut it into four pieces and fry in batches.
Put gently on the hot fat and so that the cakes "puff up" right away, pour hot oil on top with a spoon.
Fry until golden brown, turn over and fry on the other side.
Drain the fried Sopaipillas from the fat on a paper towel.
Before serving, sprinkle with powdered sugar (can be mixed with cinnamon) and pour over honey.
Inspiration - Mexico In My Kitche
also check
Comments