Austrian doughnuts - kiachl, ziachkiachl, bauernkrapfen
Are you familiar with Kiachl from Tyrol? They are such doughnuts with a ... hole. Kiachl have a tradition in Tyrol, they are fried at summer folk festivals and at Christmas markets.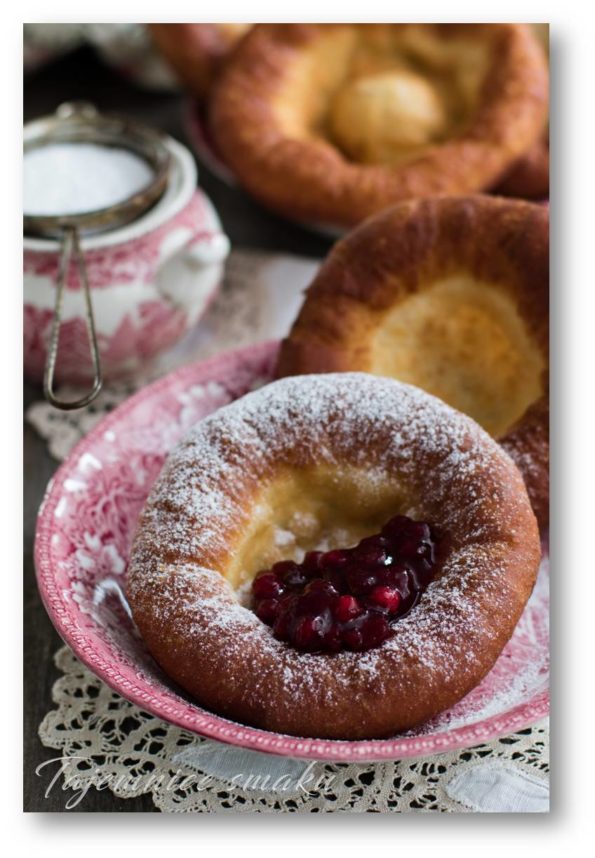 Kiachl tastes best fresh. According to Tyrolean custom, Kiachl is served either sweet, filled with cranberries and sprinkled with powdered sugar, or salty with sauerkraut.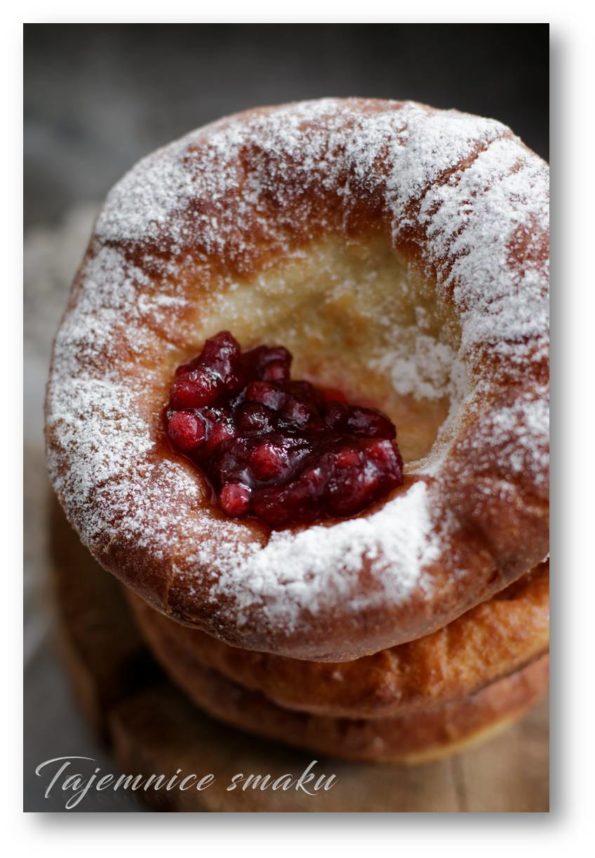 I ate my first Tyrolean doughnut, and it was a sweet kiachl, at a chalet on an alpine trail in Austria. It was unearthly delicious, freshly fried, tender inside and crispy on top. I drifted off and ... I ordered a second one, but unfortunately did not ask for the recipe. After returning from vacation, I started looking for the recipe and found that there are many similar recipes for this bake. However, certain details affected the taste and texture of the kiachl. It was only on the third attempt and after several adjustments to the ingredients that I was able to reproduce the taste I remembered.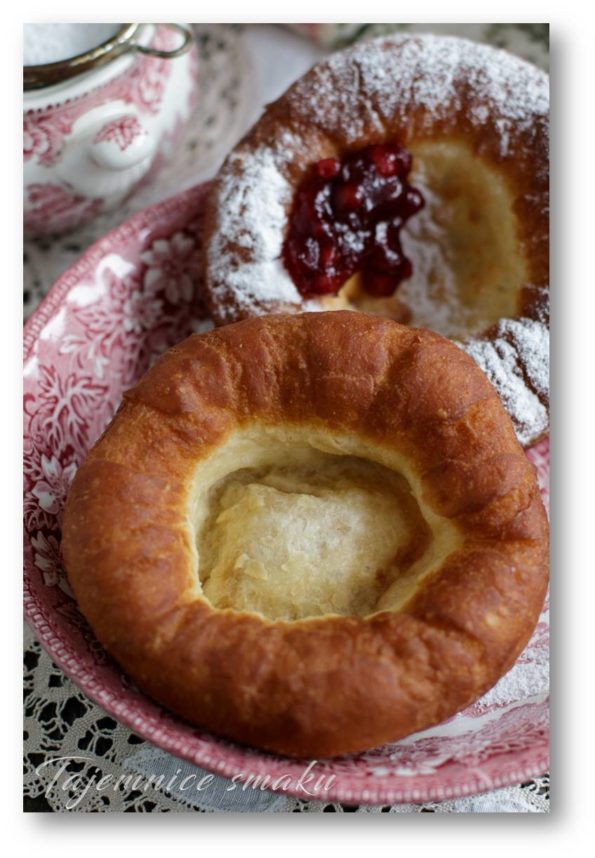 Ingredients
500 g flour type 450 or 500
30 g fresh yeast
5 g sugar
50 ml warm water
2 eggs
40 g butter
250 ml milk
20 ml of rum or other alcohol
a pinch of salt
optional pinch of aniseed, cardamom or cinnamon
1 liter of oil or lard
powdered sugar
jam or jam
flour to toss on a pastry board
Making
Pour the flour into a bowl (preferably a robot, make a well into which we into which we crumble the yeast, sprinkle with sugar and pour in warm water. Set aside for about 20 - 30 minutes.
In a small saucepan, melt butter, add milk, stir and set aside to cool.
Add eggs, a pinch of salt and lukewarm milk with butter and rum to the bowl with the flour. Knead the dough, preferably in a mixer with a hook, on medium speed for about 4 - 6 minutes, and that the dough will come away from the sides of the bowl. The dough will be a little sticky, but smooth and elastic. Cover the bowl and set aside to double in volume for about 1 - 1.5 hours.
Flour a floured pastry board and use a spoon to remove portions of the dough from the bowl, about 20 pieces. Then, with floured hands, gently form a ball from each portion. Flatten slightly, cover with a cloth and set aside for about 30 minutes.
Heat the fat to about 175°C.
In a small bowl, we pour a tablespoon of oil to grease our hands. Take each ball into lightly oiled palms and gently pull/spread it with fingers from the center into a shape similar to a tire, but without a hole. In the center the dough should be very thin, the edges should remain equal thickness all around. Place immediately into the hot fat with the indented side down. To get a nice indentation immediately pour a little hot fat over the top with a spoon. Fry until golden brown, turn over and fry on the other side. The cavity remains light. Drain the fried kiachl from the fat on a paper towel. When they cool down sprinkle with powdered sugar.
Tasty!
also check
Comments