Fastenwähe - buttery carnival buns. Swiss yeast homemade bread with holes.
A trip to Switzerland, specifically to Basel, in February's Amber bakery. Together we will bake  Fastenwähe - classic carnival butter rolls.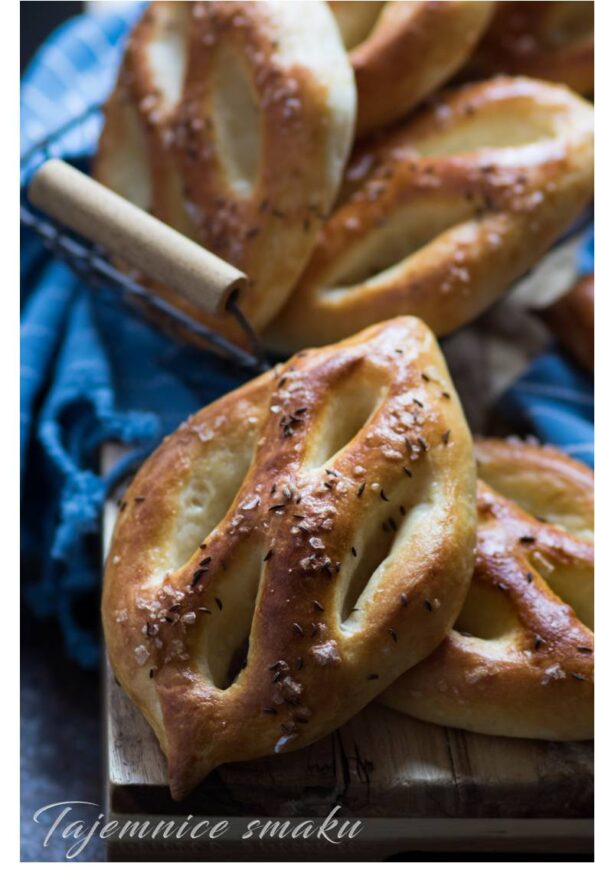 Fastenwähe are diamond-shaped with four notches. A special slicer is used to cut the rolls, probably not available here, so I recommend using a sharp knife. After cutting the roll, it stretches to form a characteristic shape.
Before baking, brush the rolls with egg and sprinkle with salt and cumin. After baking, we can cut them and fill them with toppings, just like bagels. They will also be a delicious stand-alone snack or an addition to salads, soups or cheeses.
Fastenwähe - recipe Streusel
Fastenwähe - carnival butter rolls
INGREDIENTS for 12 pieces
CAKE
500 g of fine wheat flour
10g of salt
10 g of malt extract or honey
15 g fresh yeast
300 ml whole milk (3.2% fat)
170 g butter, cold in pieces
ADDITIONALLY
egg
a spoonful of milk
5 g of coarse sea salt or Maldon flakes
5 g cumin seeds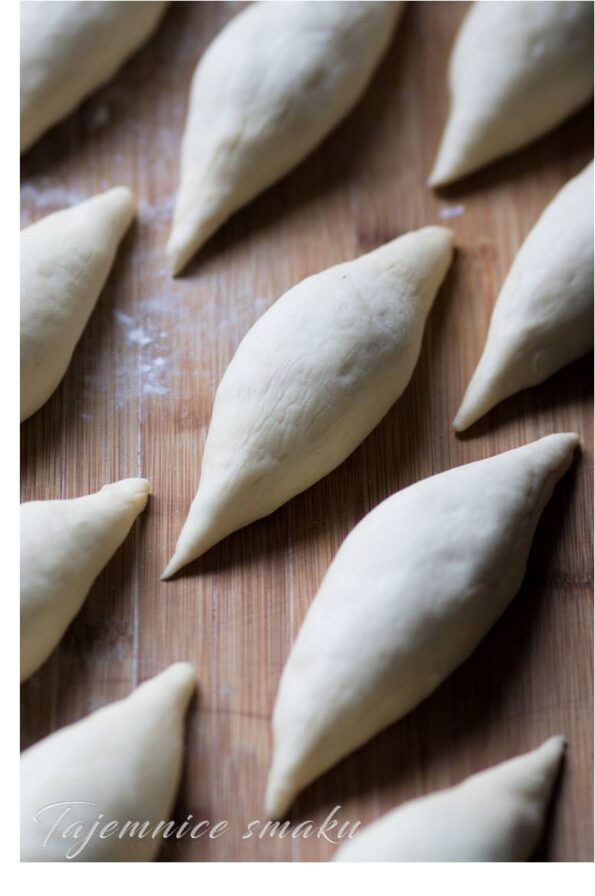 EXECUTION
Pour milk into a bowl, add fresh yeast, salt and honey (or malt extract), mix and add flour.
Knead, preferably with the help of a food processor, for 5 minutes, until the ingredients combine.
Continuing to knead, add the cold butter*, piece by piece, and continue kneading for 5 minutes (on low speed).
Increase the speed by one step and knead for another 5 minutes until the dough is soft.
Cover the dough and leave it in the bowl for about an hour at room temperature.
Divide the dough into twelve pieces (about 80 g each) and form balls out of them.
We form each ball into an oblong bun with pointed ends.
We put them on a baking sheet or trays (the ones that will fit in the fridge) lined with baking paper and lightly sprinkled with flour.
Cover with a cloth and leave for 30 minutes at room temperature.
Then put it in the fridge for another 30 minutes.
Preheat the oven to 230°C.
Slightly flatten the buns with your hand and cut deep, to the end (as in the picture).
Use your hands slightly to separate the incisions.
Mix the egg and milk, grease the dough and leave it uncovered at room temperature for 15 minutes.
We grease the rolls for the second time and sprinkle with salt and cumin.
Place one baking sheet on the lowest shelf of the oven, the other on the highest shelf and bake for about 7 minutes.
Swap the upper sheet with the lower one and bake the rolls for another 7 - 10 minutes, so that they are golden and slightly crispy.
Cool the baked rolls on the grill.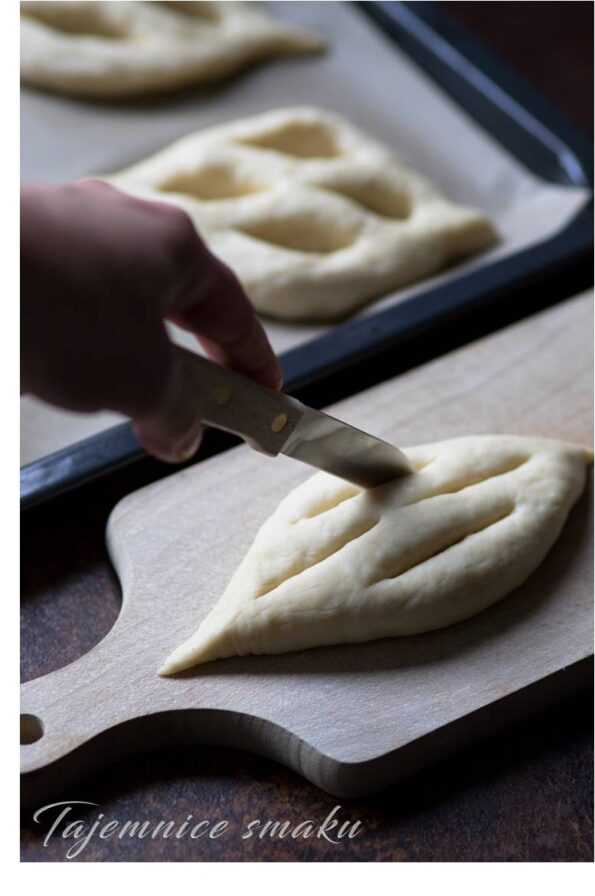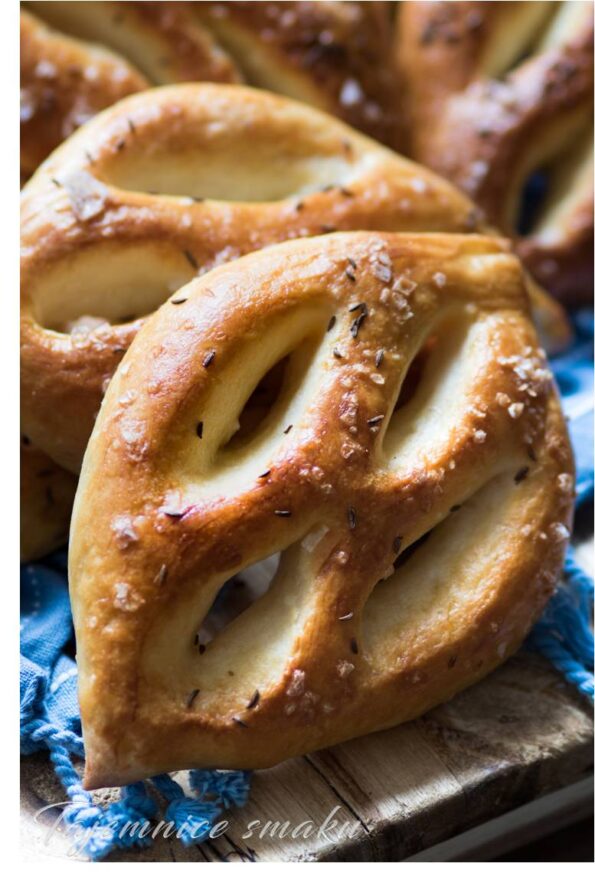 * If you are kneading the dough by hand, add the butter right away, along with all the ingredients.
Fastenwähe on blogs:
Acacia blog
Lilies of the valley in the kitchen
Alice's kitchen
Gucio's kitchen
Kitchen door
My little magic
< a href="https://ogrodybabilonu.blogspot.com/2022/02/fastenwahe.html">Gardens of Babylon
Family plant based
Secrets of taste
Kitchen privacy
also check
Comments