Book "Tokyo Cult Recipes" is a culinary guide to the world of flavors, fragrances and recipes.
The interest in Japan, its cuisine and culture has been huge lately. The Tokyo 2020 Summer Olympic Games probably also contributed to this (due to the pandemic, the Games were postponed to 2021, and the old name was not changed). If you would like to bring the atmosphere and taste of Tokyo to your home, I suggest reading the unique book by Maori Morota "Tokyo. Cult recipes".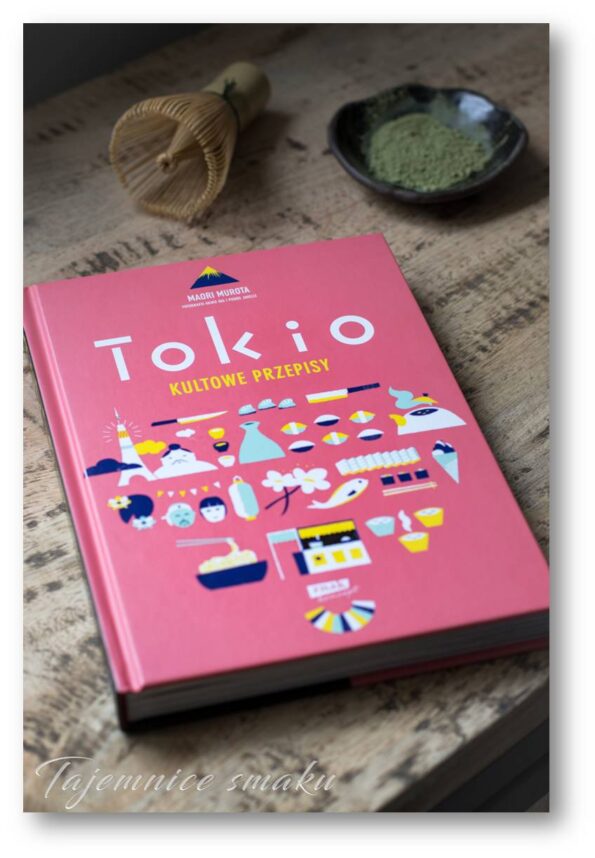 Is Japanese cuisine mostly sushi and ramen? For several years, ramen and sushi have become the determinant of the culinary profile of this country's cuisine, at least by us Europeans.
Maori Murota grew up in Tokyo and was inspired to write this book by her childhood memories. She worked in New York and Indonesia before finally settling in Paris, where she is a chef and runs a workshop on cooking authentic Japanese home-cooked dishes. Thanks to his experience, he knows how to explain the culture of the East to Westerners, making it understandable and accessible.
Maori Murota breaks the spell of Japanese cuisine, making it accessible and understandable to everyone. Tokyo. "Cult Recipes" is not only sushi and ramen, it is dozens of delicious, easy-to-make recipes. It is also a culinary guide to the Japanese capital with beautiful photos. Together with the author, we will embark on a journey through Tokyo's snack bars and iconic restaurants. We will feel the taste, atmosphere and the atmosphere of the bustling streets of one of the world's largest gastronomic metropolises.
This book is more than a classic of Tokyo cuisine. It is a culinary guide to the world of flavors, fragrances and recipes.
The book is divided into 6 chapterss
1. Asa Teishoku - breakfast. A traditional Japanese breakfast consists of rice, miso soup, fish and eggs. This meal is the basis of Japanese cuisine.
2. Ohiru - dinner. Japanese dinner dishes are easy to prepare and quick to eat. Noodles, rice, fish and meat are the basic ingredients of dishes carried in bento and served in restaurants.
3. Bento - a meal for people who work, study and travel. Bento consists of proteins, fresh or macerated vegetables and rice, sometimes served in the form of balls.
4. Oyatsu  - afternoon tea. Sweets for afternoon tea? Dorayaki, mitsumame, daifuku mochi, chiffon cake...and it's very sweet.
5. Izakaya  - tapas bars where you can grab a bite. The Japanese sit in them in the evenings, after a long time spent at work. Fish, meat, salads, soups, rice spread out on plates and served in small amounts, as an addition to beer, sake, sochu or wine.
6. Uchishoku- family kitchen. The Japanese really like to eat well with their families. When the family gathers at the table, the common meal is often nabe (one pot dish) or the famous sushi, but prepared in a home way.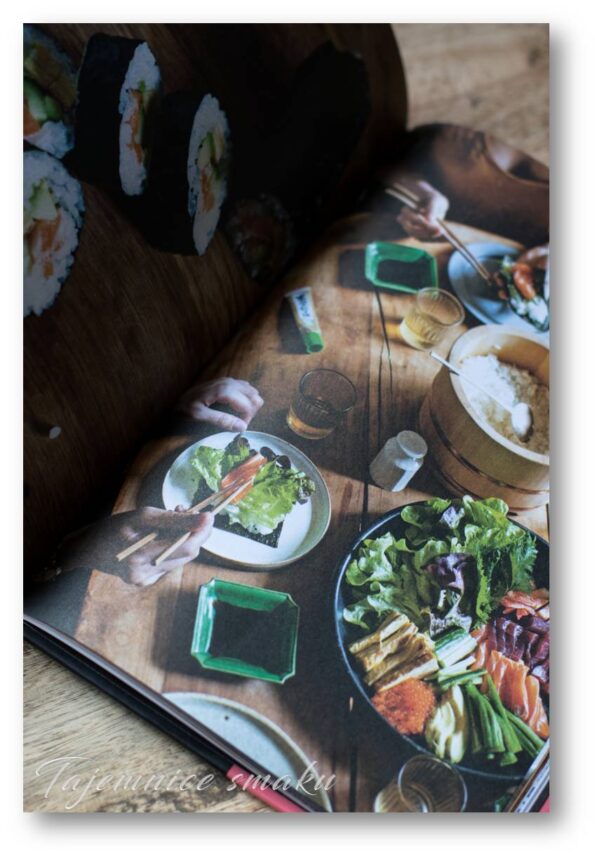 In the book you will find over 100 unique recipes not only for sushi, miso or ramen, but also for salty senbei pancakes, gyoza dumplings, variations of soba and udon noodles, pickled vegetables or tsukuné chicken meatballs. Recipes for Japanese sweets such as daifukumochi, i.e. stuffed rice cakes, matcha cake, biscuits, ice cream and sorbets. We will learn the ingredients and basic cooking techniques so that we can prepare Japanese dishes in our own kitchen.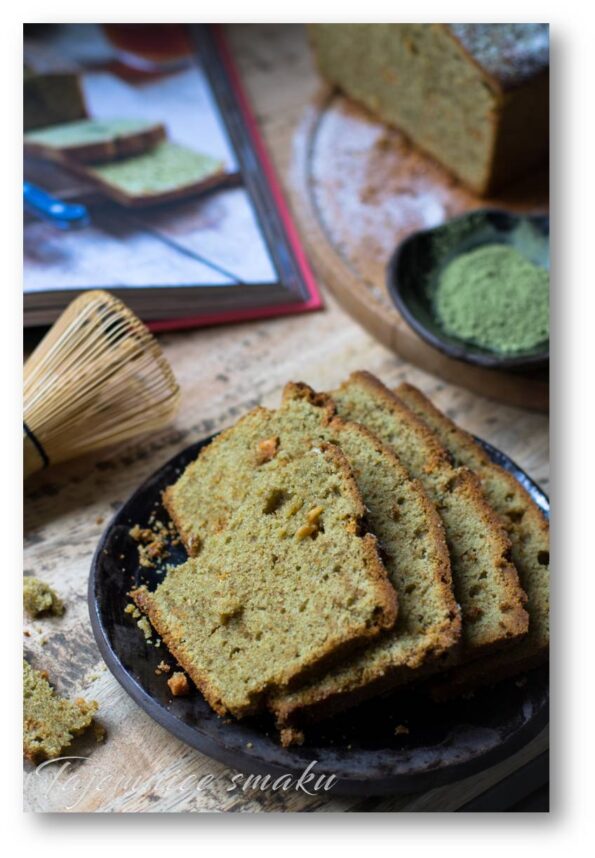 Every time I pick up a new cookbook, I am looking for a recipe that I could prepare immediately.
Matcha tea and white chocolate cake was the first dish in the book that I prepared.
Tokyo - Cult recipes are a culinary journey through modern Tokyo. The book is a true source of inspiration. Together with Maori Murota, I invite you for an appetizing trip to the world of Japanese flavors.
Thank you to Znak publishing house for providing me with a copy of the book for review.
also check
Comments