Georgian cuisine and Ajarian khachapuri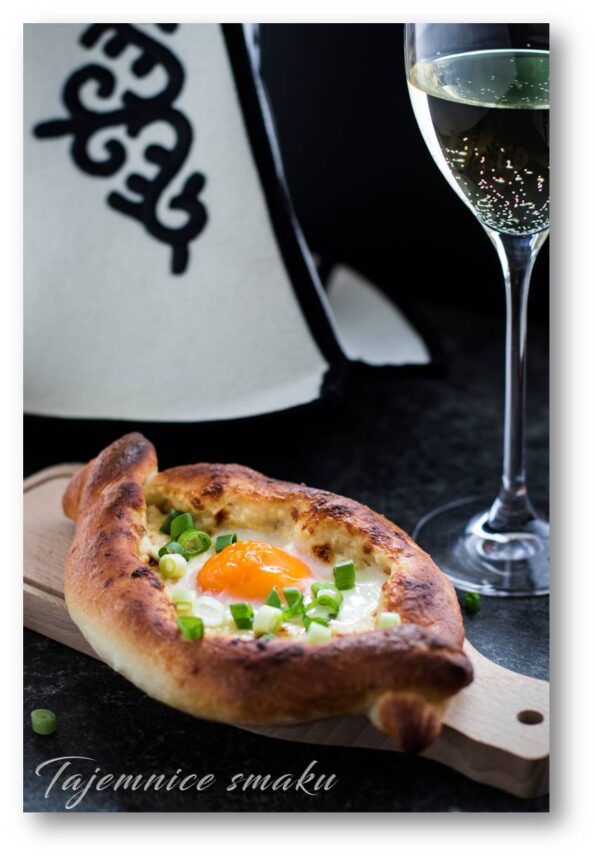 Adjarian khachapuri is one of the most popular dishes of Georgian cuisine. Crispy pieces of bread dipped in cheese and egg sauce... it's a perfect meal.
There are many recipes for khachapuri, I used the version she gave in her book "Kaukasis" Olia Hercules I made some minor adjustments to the recipe and ended up with seven portions instead of six.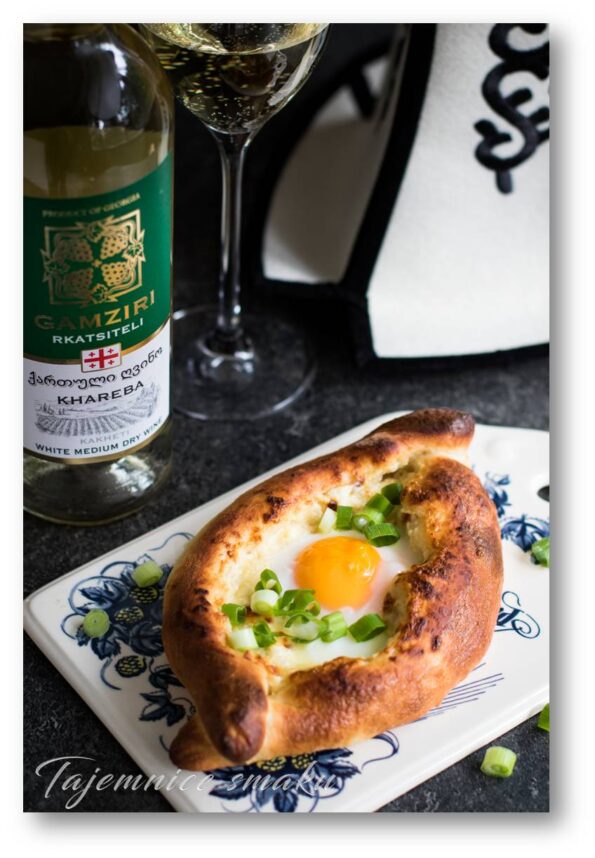 Ingredients for 7 servings
CAKE
450 g flour type 500
250 ​​ml of lukewarm water
15 g fresh yeast
2 teaspoons of sugar
8g of salt
STUFF
200 g full-fat cottage cheese or ricotta
250g feta
100 g of cheddar cheese
150 g of edam cheese
ADDITIONAL
7 eggs plus 1 yolk
a bunch of chives
salt, pepper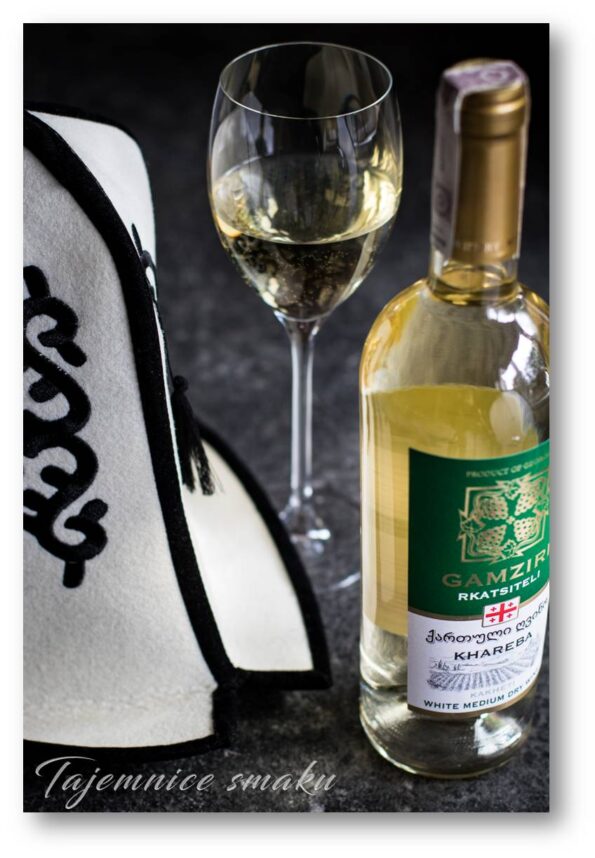 Execution
We prepare the cake the day before, in the evening. Mix yeast, sugar, water and salt in a bowl. Knead the dough, leave for an hour, then cover and put in the fridge.
Grate the cheddar and edam cheese on a coarse grater, crumble the feta. Mix all the cheeses for the stuffing with one egg yolk. Mash the mass carefully with a fork.
Preheat the oven to 250°C. We heat the baking sheets or, if we have, a pizza stone.
Take the bowl with the dough out of the fridge and leave it at room temperature for about an hour. Then put the dough on a floured table, knead. Divide the dough into 7 portions (each about 100 g). Roll out each portion into a round cake with a diameter of 18 cm. We use 100 g of stuffing for each portion of the dough. At the beginning, we put 80 g and spread it over the cake. Then fold the opposite edges and roll to the center. Glue the ends together and slightly move the rollers apart to form boats. Fill with the remaining cheese. Before baking, the dough can be brushed with the remaining protein mixed with a tablespoon of milk.
Put the pancakes on baking paper, then on a hot baking sheet or pizza stone. Bake for about 10-15 minutes until the pastry is browned. Then, in the baked cheese stuffing, we create a small depression into which we drive the egg. Bake for another 2 - 3 minutes, making sure that the yolk does not set.
Adjarian khachapuri are served hot, straight from the oven. Sprinkle with chives and season with salt and pepper. Tear pieces of dough from one end and mix the liquid yolk with the stuffing. The dish goes well with a glass of white wine, I suggest Georgian white semi-dry Gamzir Rkatsiteli.
Enjoy!
Olia's advice
In Georgia, pieces of butter are added to ready-made khachapuri immediately after taking it out of the oven.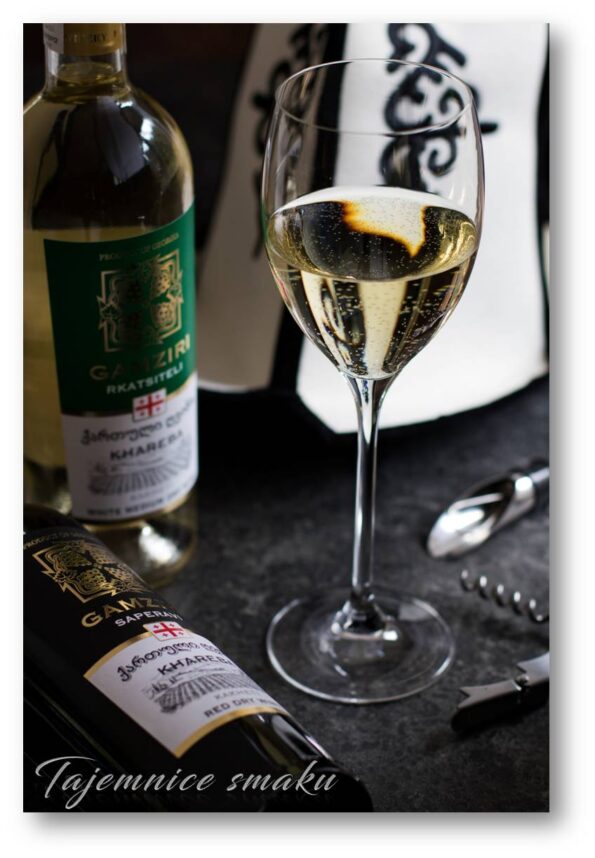 I invite you to participate in the competition on the FB profile For the love of wine. A competition inspired by nature, culture, cuisine or other elements that you associate with Georgia and Moldova. Wines participating in the competition: Black Doktor, Aurvin, Ellada, Radacini and Gamziri. A detailed list of wines with full names can be found in the regulations. Applications for the competition until November 15, 2020, 11:59 pm
The prizes in the competition are:
1x voucher to the Ikea store worth PLN 2,000
10x a set of wines from Moldova and Georgia
also check
Comments