Lilac flowers - sugar flavored with lilac - May preserves
Lilac sugar, i.e. sugar flavored with lilac flowers. How to make aromatic elderberry sugar? There isn't much to do with it, so I decided to give it a try.
Just a few hours after the flowers were covered with sugar, the sight and smell did not promise anything good... The flowers began to turn brown, despite the jar being stored in a dark cupboard, and the smell of the contents ceased to resemble the wonderful smell of lilacs.
Something is wrong, maybe it's a scam with the sugar, because the flowers are so beautiful and very photogenic?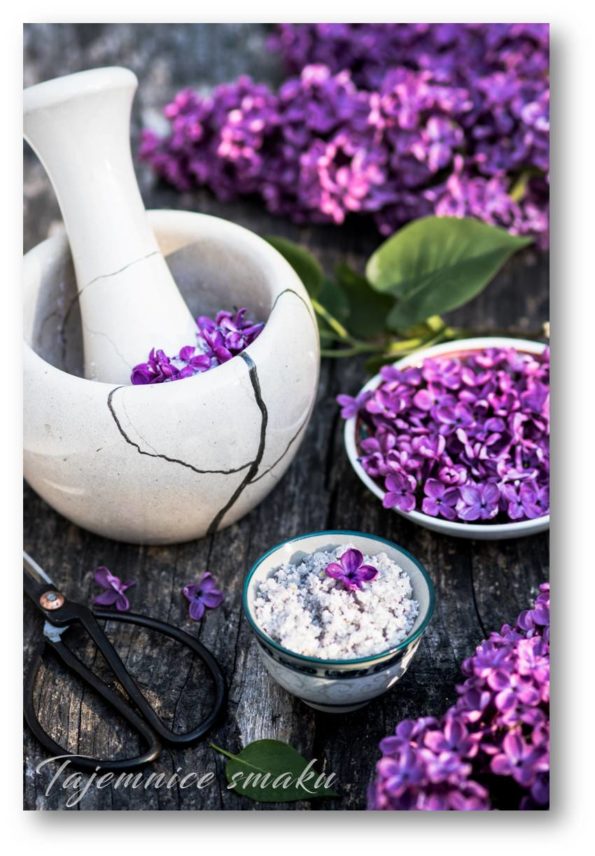 Using the advice from Teresa's recipe Candy Company fortunately, the production of flavored sugar was successful. Sugar, of course, is not lilac in color, but it has a delicate floral scent. May fragrance in a jar!
Such sugar can be added to flavor cheese for pancakes, for baking, to sweeten tea, or we can use it to prepare syrup according to Kinga's recipe Green Morning. We can also give up sugar grinding, combine it with coconut oil and prepare a peeling according to Marta's idea Lazy Sunday.
INGREDIENTS
1 cup of lilac lilac flowers, no green stems
1 cup of sugar
EXECUTION
We grind some elderflowers in a mortar with 3 tablespoons of sugar. In a jar, put layers of sugar, flowers and grated sugar alternately. Close the jar and leave it for 3 - 4 days. Shake the jar from time to time as the flowers start to release their juices and the sugar gets wet.
Then, pour the contents of the jar onto a tray lined with paper and dry for about 30 - 45 minutes in the oven with the hot air function at 50°C. The drying time depends on the humidity of the sugar and may take longer.
Mix the dried and cooled down sugar together with the flowers, put it in a jar and... close it.
also check
Comments