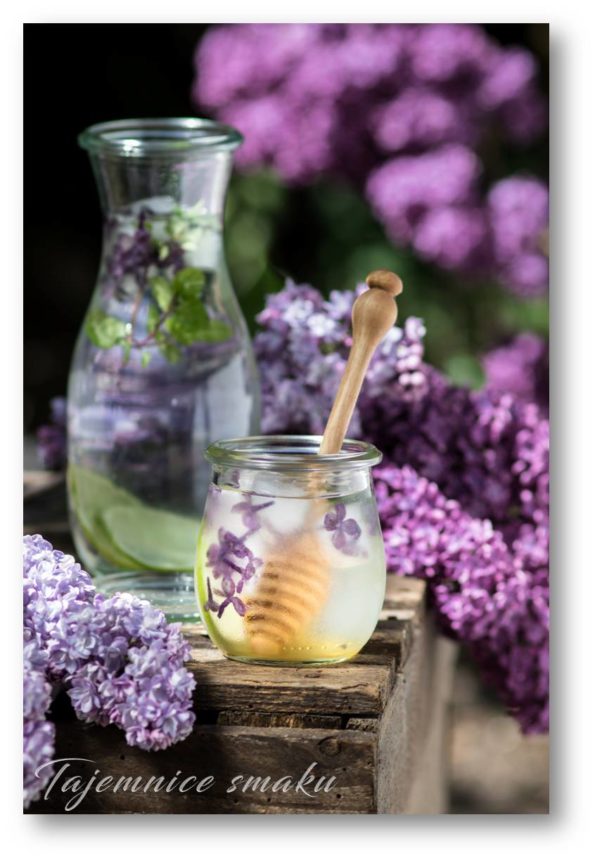 Without lilac - blooming lilac bushes herald the arrival of the fullness of spring. Their intoxicating scent pierces the May air, and the charm of flowers is intimidating. Unfortunately, this wonderful smell does not go hand in hand with the taste of flowers, they are bitter-sour, but edible.
Lilac flowers can be used to decorate salads, cakes or desserts. They are used to make infusions, syrups, flavored with sugar or vinegar. We can also sink flowers in water and freeze. Thanks to this, we will store the flowers for some time, and the water cooled with such ice will be a refreshing memory of May.
Ingredients
1 liter of mineral water
1 lime
1 tablespoon of honey
a handful of mint leaves
a glass of ice cubes with lilac flowers
Execution
The recipe is very simple, just put lime slices, mint leaves, add honey, pour water and mix. Let the drink sit for an hour to allow the flavors to pass. Just before serving, throw ice cubes with lilac flowers and... that's it!
Refreshment guaranteed!
also check
Comments