Bamboo straws - a natural alternative to plastic straws
The recipe for a drink made of coconut water, lime and orange juices, chia seeds and mint is very simple and does not require any specialist skills.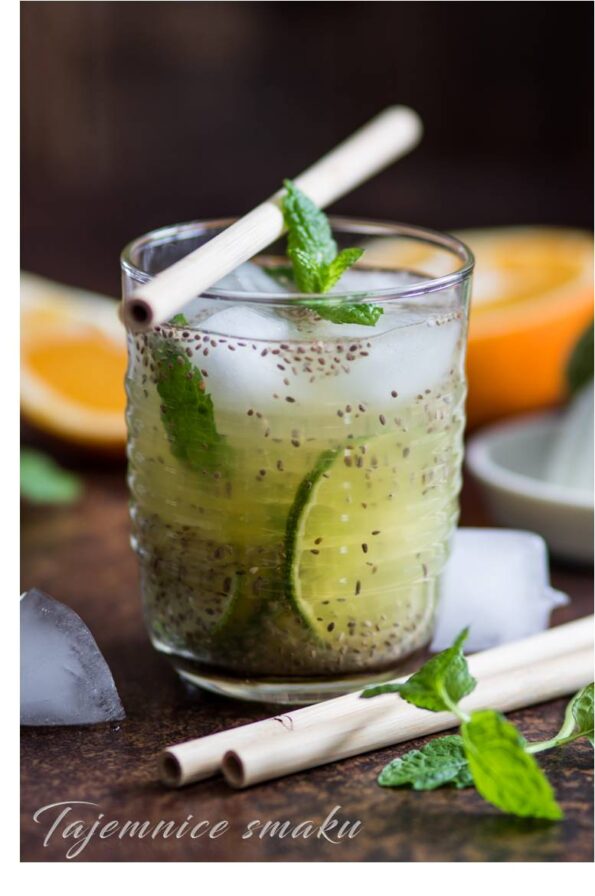 Oranges in stores are available all year round, but the juice from these fruits will be the most delicious in winter, especially in December, when they are in season. So the drink is very versatile, it refreshes in the summer, and in the winter it provides many valuable vitamins and minerals. In winter, I recommend adding honey to the drink, and in the evening even a bit of white rum or gin.
Ingredients
400ml coconut water
3 - 4 teaspoons of chia seeds
juice of 1 orange
juice of 1 lime
fresh mint
optional - honey, rum, gin, ice
Execution
In a glass container (I recommend a bottle with a wide mouth), mix coconut water, orange and lime juices and chia seeds. Add mint leaves, close the bottle and put it in the fridge for 2 hours so that the chia seeds swell well. It is good to shake the bottle from time to time.
The ready drink is poured into glasses, which can be additionally filled with citrus slices and ice.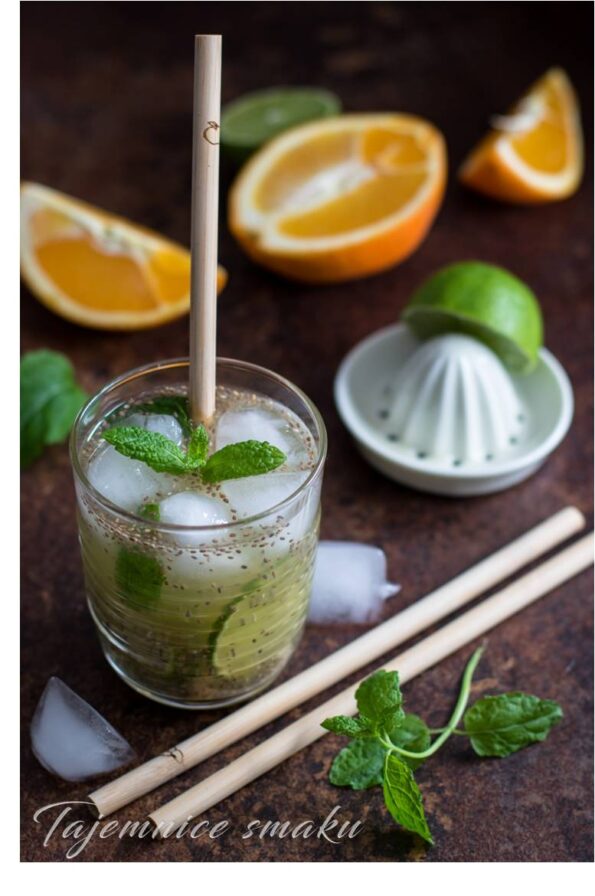 Such beverages and drinks are nice to sip through a straw, it's a kind of ritual. However, for the sake of the environment, choose natural straws! The first straws (that's probably where their name comes from) were straw tubes, environmentally friendly and fully biodegradable. Unfortunately, in the era of plastic, they have been replaced by colorful and fancy plastic tubes.
Fortunately, plastic straws have been banned in the European Union. Currently, drinking tubes and straws come in different varieties, from disposable paper straws to reusable glass, metal or bamboo straws.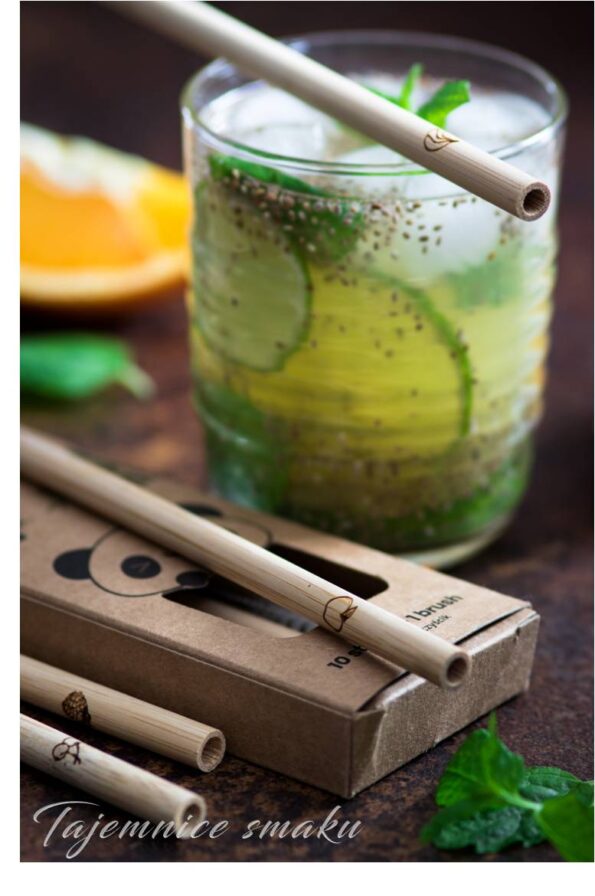 During the pandemic, I try to shop online whenever possible. While shopping at the bee.pl store, I came across ecological bamboo straws.
"Bamboo straws without bark, milled. The straws are even and have the same size.
Lightweight, natural drinking straws are made of sustainable bamboo. They perfectly match the Zero Waste Trend.< br>Made of high-quality natural bamboo, completely biodegradable, BPA-free, for cold and hot drinks.The straws come with a cleaner made of bio nylon and stainless steel
Bamboo drinking straws can be washed by hand or in the dishwasher (hand washing prolongs life of the straws). When they are used up, throw them in the compost." Description from the store's website.
Bee.pl is an online store with a huge selection of food products. In the section healthy food you can buy a wide range of organic and healthy food products. The offer also includes products for people with special dietary requirements, people on a gluten-free diet, diabetics or allergy sufferers.
In addition to bamboo straws, I also ordered chia seeds and coconut water, which are the ingredients of my healthy drink. From the rich offer of the Bee.pl store, I also chose, among others, almonds in a large kilo package, bio oatmeal and millet, wheat and buckwheat ramen noodles, lentil noodles and noodles with sea algae. This was my first purchase from this store, but I know it won't be my last. A wide range, good quality products, intuitive search engine, reasonable prices and delivery costs. Safely packed shipment and timely delivery. If you have any questions, the store staff is available to help. Take a look at Bee.pl, because it's really worth it.
The material was created in cooperation with Bee.pl
also check
Comments