Black currants, banana, yogurt and coconut water - a recipe for a delicious and healthy drink, just in time for breakfast
The main difference between a fruit juice and a smoothie concerns fiber. If you want a content drink, rich in fiber you bet on a smoothie.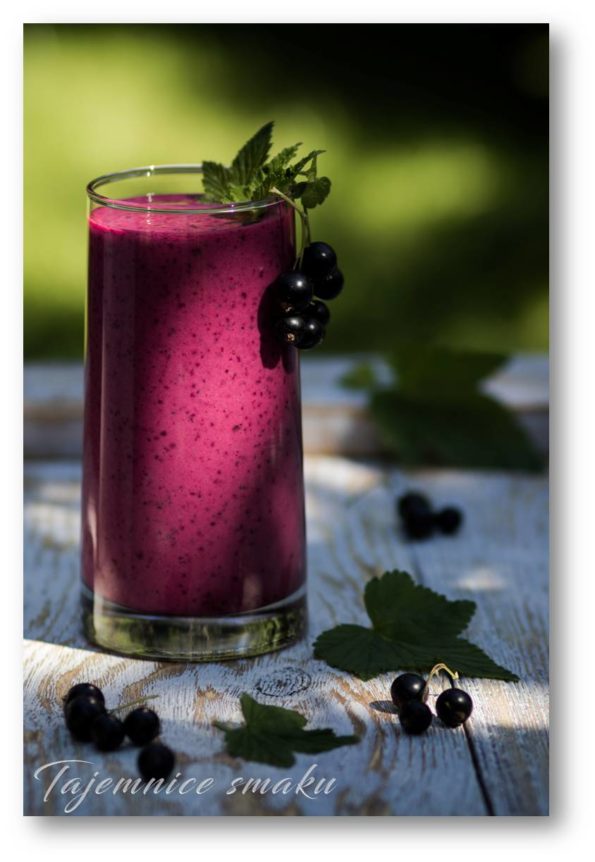 Black currants are fruits that contain large amounts of vitamins, especially C and PP. They have a beneficial effect on metabolic processes and increase immunity. Combined with banana, yogurt, coconut water, we will get a delicious and healthy drink that can successfully replace one of our meals, such as a second breakfast.
Currants are also a great source of vitamins and vitamins.
Ingredients
150 ml of natural yogurt
2 seedless dates
150 g of blackcurrants (fresh or frozen)
1 ripe banana
a few mint leaves
a handful of ice cubes
200 ml of coconut water
Making
Peel the banana, put it in a blender.
Add, de-stemmed currants, yogurt, dates, mint and ice cubes.
Mix to a smooth paste.
Finally add coconut water and blend again, literally a few seconds.
Drink immediately or put in the fridge for dessert or second breakfast.
also check
Comments