Green smoothies - smoothies: grapes, spinach, ginger, coconut water - superfood
Grape cocktail with spinach, ginger and coconut water contains a lot of vitamins and minerals. Grapes are great for our health, as well as great for beauty.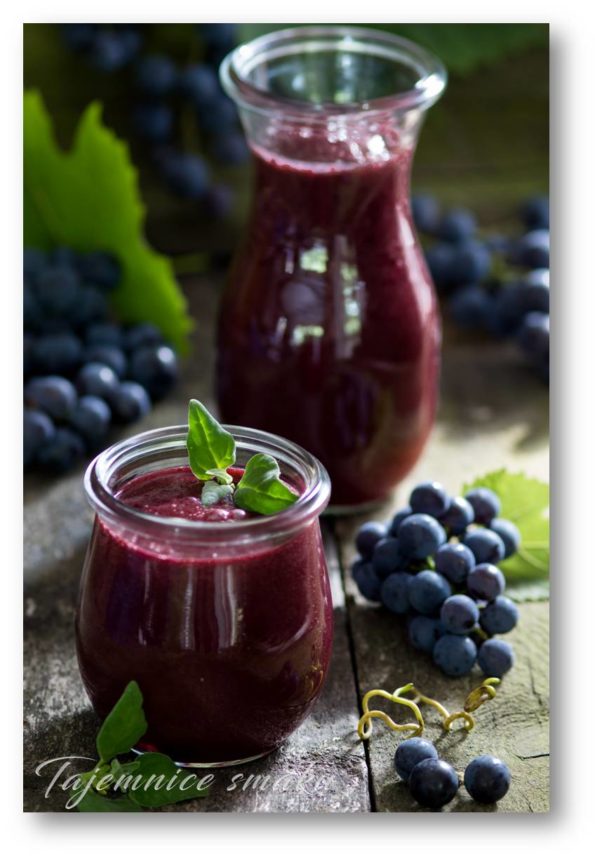 But, attention! Do not give up grape seeds, it is a very important part of the fruit. Yes, the seeds change the taste and texture of the cocktail, but grape seeds contain polyphenols that have antioxidant properties. The tannins contained in the seeds have anti-inflammatory, diastolic and anti-bleeding properties... These are just some of the beneficial properties of eating grapes with seeds.
INGREDIENTS for 1 - 2 servings
2 handfuls of dark grapes
5 g fresh ginger
a handful of fresh spinach leaves
100 + 150 ml coconut water
5 ice cubes
EXECUTION
Wash and dry all the ingredients, peel the ginger.
Put the spinach leaves, grapes, ginger, ice cubes and 100 ml of coconut water into the blender jug.
Mix the whole thing to a smooth cocktail.
Add the remaining 150 ml of coconut water, mix for 3 seconds and... cheers!
also check
Comments