Avocado mousse with coconut water, mint and chocolate
Green, delicate and velvety avocado mousse is an idea for a quick and healthy dessert.
Coconut water, a drink that we obtain from young, still green fruits of the palm tree. This water is valued for its amazing health properties, which we will not write about. The content would probably be longer than the recipe itself :-). In addition, in combination with the health benefits of avocado... well, let's leave the transfer of this knowledge to professionals, let's focus on the mousse :-)
To prevent the avocado flesh from browning, it is sprinkled with lemon. We added lime juice, not only against browning, but also for taste. Nevertheless, we recommend preparing the dessert just before serving, especially since it only takes a few minutes to prepare :-)
This time we used water directly from the inside of the coconut, but we can also use coconut water from a bottle or a can.
One more note:
don't skimp on the chocolate! We love it ;-)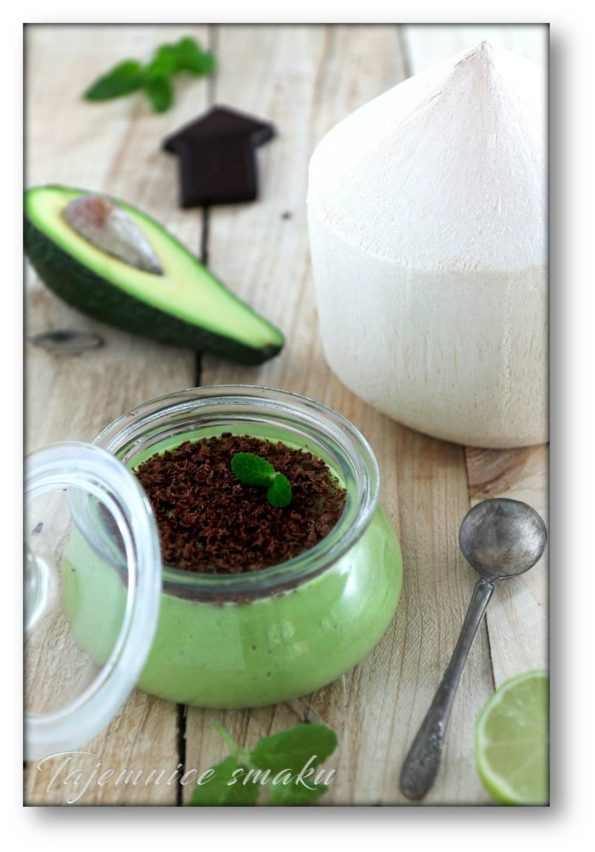 Ingredients
1 piece of avocado
200ml coconut water
juice of 1/2 lime
a handful of mint leaves
2 tablespoons of grated dark chocolate 70%...... lots of chocolate ;-)
Execution
Peel the avocado, remove the pit. Squeeze juice from 1/2 lemon. Wash and dry the mint leaves. With a sharp knife, cut the coconut from above (we should find a dark spot that is easy to break through), extract water from it. Blend avocado pulp, mint leaves, lime juice and coconut water until you get a creamy consistency.
Put it into a bowl and grate the chocolate over it, as much as you like. Let's not regret it :-)
Save< /span>
Save< /span>
Save< /span>
Save< /span>
also check
Comments